College of Education and Human Services hosts annual Harry M. Sparks Distinguished Lecture Series
By Kjirsten Whitsell | May 9, 2022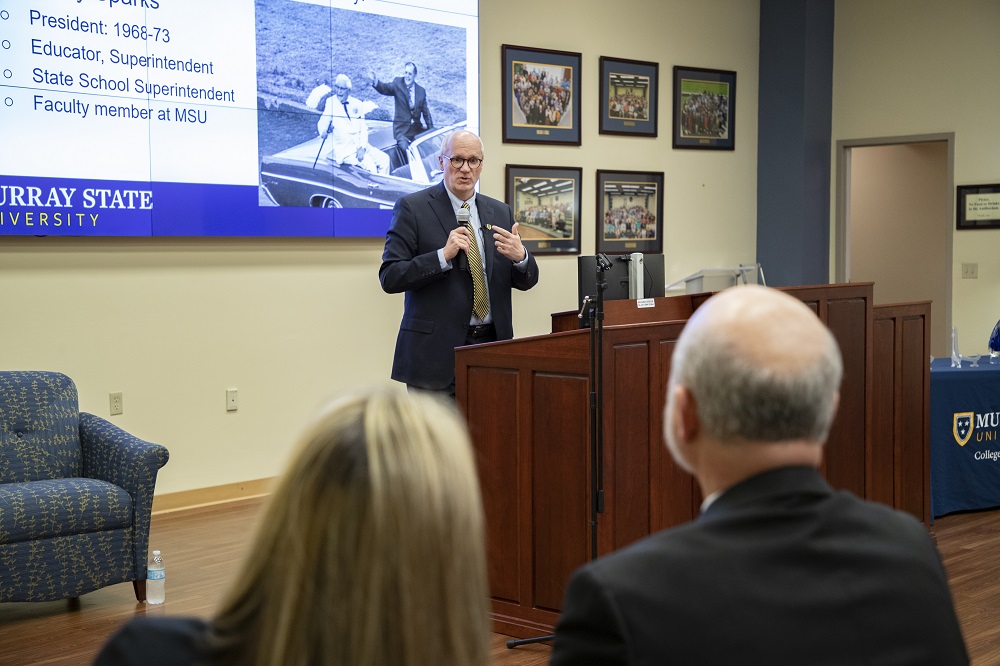 MURRAY, Ky. — The annual Harry M. Sparks Distinguished Lecture Series occurred on May 3 in the Alexander Hall Auditorium located on Murray State's campus. The theme for this year's free, community-wide event was "Outstanding Teachers."
The College of Education and Human Services reached out to the public for nominations for outstanding teachers in the Early Childhood, Elementary, Middle and High School categories.
Murray State President Dr. Bob Jackson was this year's featured speaker. Jackson spoke on this year's centennial celebration of Murray State and specifically the 100th anniversary of the College of Education (and Human Services). Jackson is the lead author on the newly-produced Murray State University historical text, "The Finest Place We Know."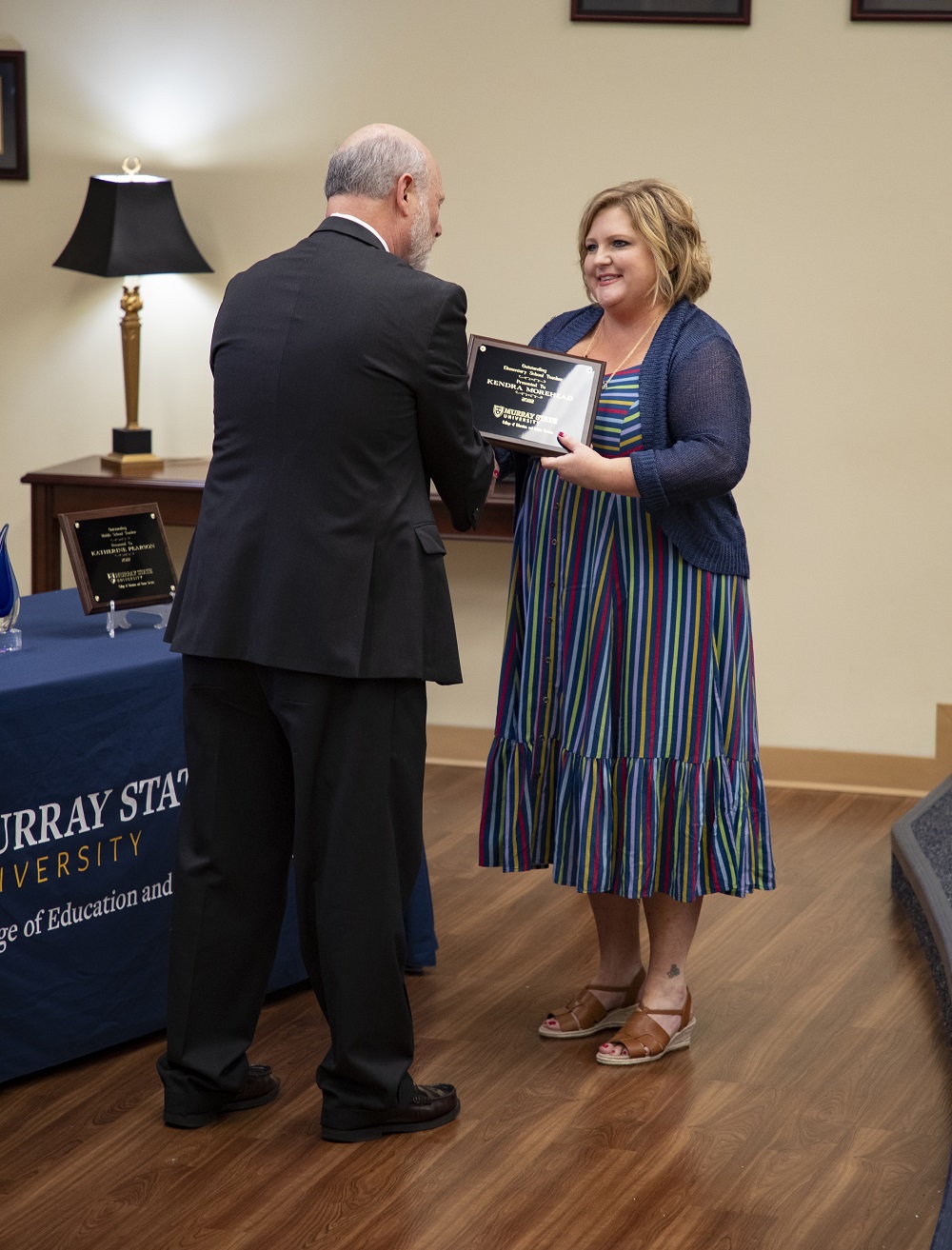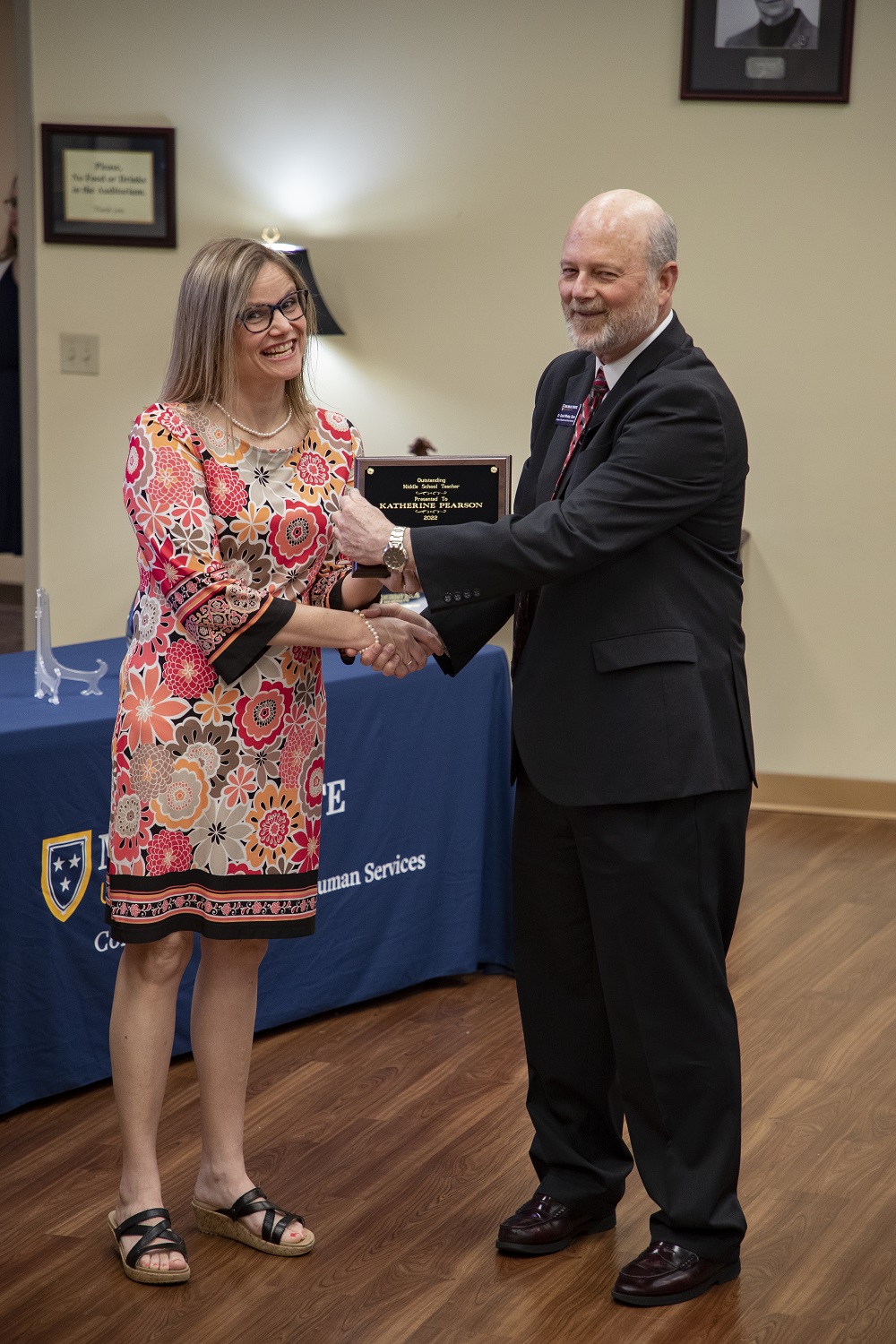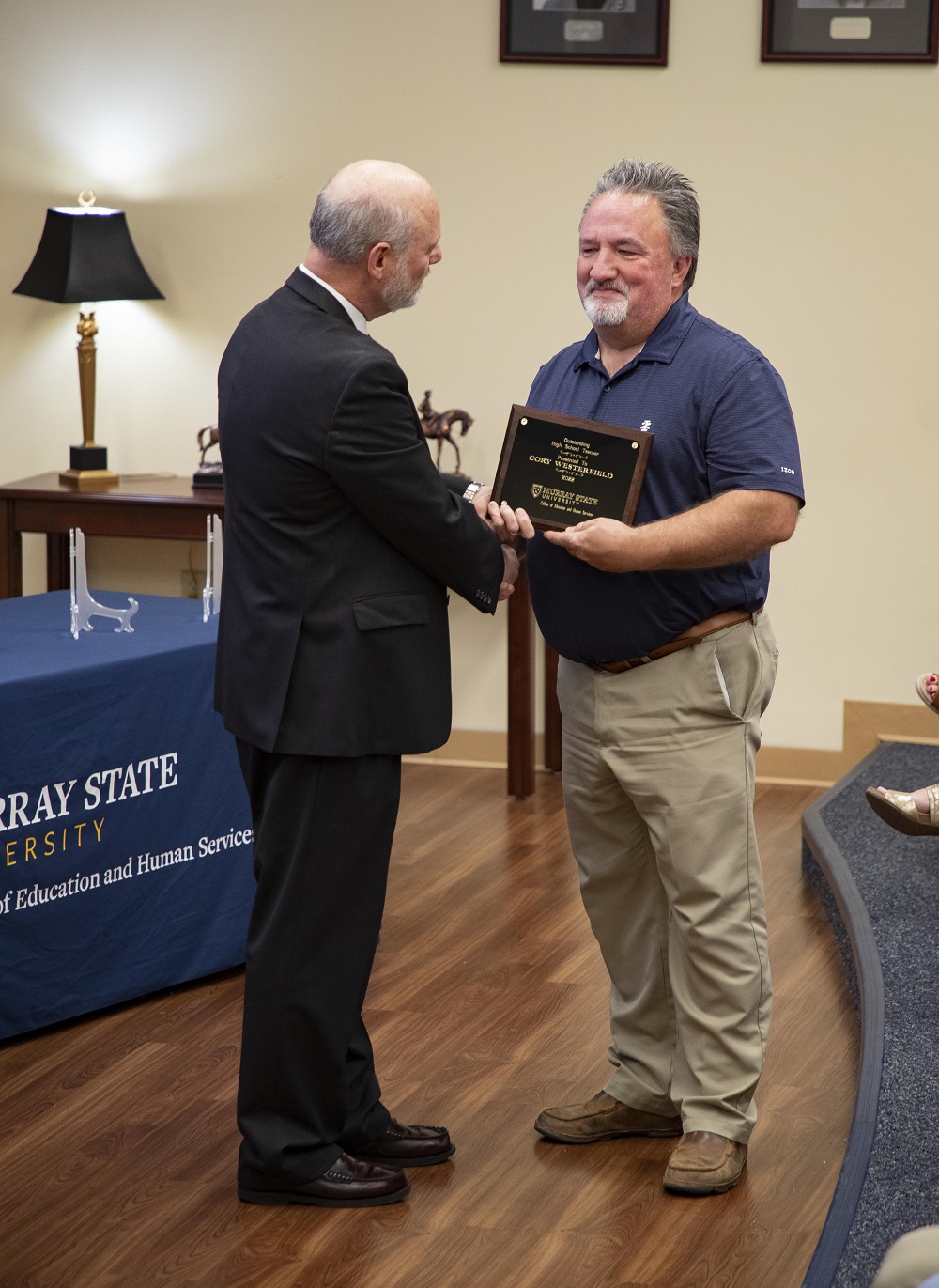 Dr. Susana Bloomdahl, assistant dean of the College of Education and Human Services, announced the following awards as Dr. David Whaley, dean of the College of Education and Human Services, presented the awardees their plaques:
Outstanding Early Childhood Teacher: Meghan Hurley, Paducah Head Start Preschool

Outstanding Elementary Teacher: Kendra Morehead, Metropolis Elementary School

Outstanding Middle School Teacher: Katherine Pearson, Calloway County Middle School

Outstanding High School Teacher: Cory Westerfield, Marshall County High School
This lecture series was established by the Murray State Board of Regents to honor Dr. Harry M. Sparks, who served as the fifth president of the University from January 1968 to September 1973. During his 43-year career in education, Sparks held the titles of teacher, basketball coach, school principal, district superintendent, university professor, president of the Kentucky Education Association and superintendent of public instruction for the Commonwealth of Kentucky.
Whaley reflected on the event and its importance of being a long-standing tradition.
"The Sparks Lecture Series is one of our annual signature events in this College," said Whaley. "Starting in 1960, we have had the opportunity to have many outstanding lectures provided by renowned educators such as Dr. Ernest Boyer, Justice Bill Cunningham and Honorable Lamar Alexander.
"This year, we had Dr. Robert L Jackson, who talked to us about the origins of Murray State University. This occurred on a remarkable day, on which we could also honor outstanding educators from our area: National Teacher Appreciation Day. We were able to hand out plaques to our outstanding educators, then hear an outstanding lecture from Dr. Jackson and recognize all educators for their outstanding performance. This is an event that will continue on. We invite everyone to get ready for next year's lecture because we anticipate that next year's lecture will be as exciting as this year's, if not more so."
Following the event, attendees and participants enjoyed a wonderful fish fry dinner.
Find more information and photos from the event on the College of Education and Human Services' social media pages (@MurrayStCOEHS), a video recap at youtu.be/ZXbLkbPdzHM or learn more about the College at murraystate.edu/coehs.