Murray State University plans for annual tradition of Great Beginnings for incoming students
Murray State University plans for annual tradition of Great Beginnings for incoming students
By Alex Pologruto | Jul 18, 2022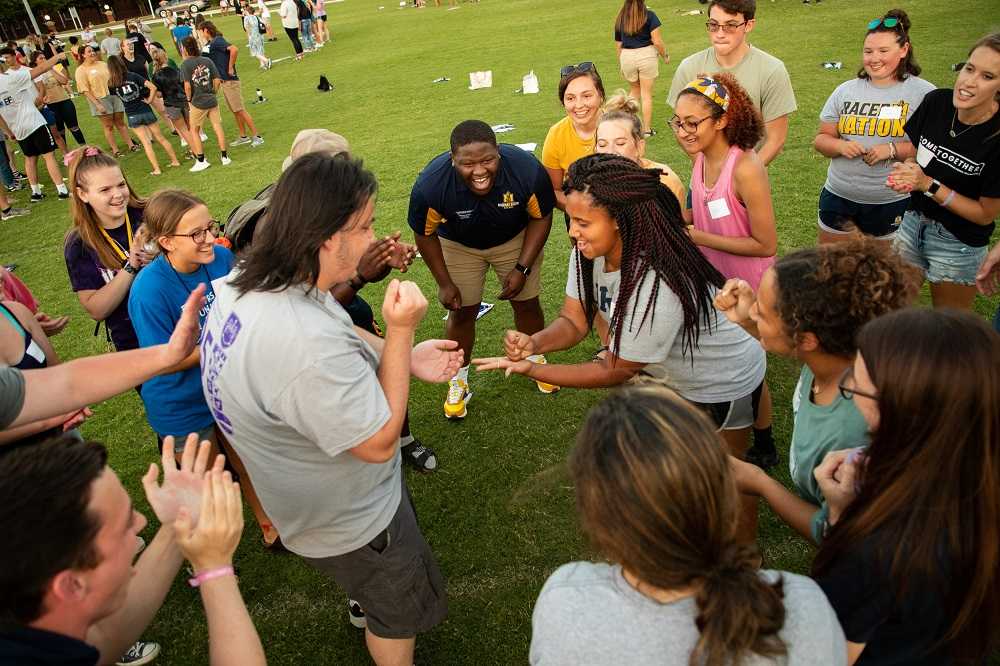 University to hold final Racer Nation Orientation date on August 4; there is still time for students to register for the upcoming fall semester that begins on August 16
MURRAY, Ky. — Murray State University's Great Beginnings program for incoming students has been a tradition for more than 25 years and kicks off on August 12 with a variety of activities, events and programs to assist new students and their families with the transition to college life.
As the University prepares for the start of the fall semester on August 16, there is still time for prospective students to apply for admission and register for the 2022–23 academic year. Students interested in joining the Racer family can learn more by calling the office of recruitment at 270-809-2896 or emailing msu.recruitment@murraystate.edu, or visiting admissions.murraystate.edu.
Highlights of Great Beginnings include move-in at each of the residential colleges, an escape room, glow in the dark Zumba, a silent disco, a movie night, the Parade of Racers and Blue & Gold Celebration, as well as various residential college activities and a hypnotist show featuring Tom Deluca.
Also, Explore Murray will return as part of the Great Beginnings events. Held on Saturday, Aug. 13 from 6-7:30 p.m. inside the CFSB Center, Murray businesses will be on hand with coupons and information to assist students and their families while further familiarizing them with the community.
More than 50 First Year Leaders will serve throughout Great Beginnings as ambassadors to mentor new students, assist with campus move-in, while participating in programs themselves. Incoming Racers can expect to be directly contacted by the First Year Leaders in the coming weeks.
A complete schedule can be found at murraystate.edu/greatbeginnings.
Murray State is offering one remaining date, August 4, for its Racer Nation Orientation program. Formerly known as Summer Orientation, Racer Nation Orientation is the required student program for incoming freshmen and transfer students, and is available both in-person and in a virtual format if desired.
Incoming students and their families will enjoy the following at Racer Nation Orientation:
Scheduling classes - students will register for their first semester of classes with the help of their academic area.

Learning more about the Racer community, student organizations and different ways to get involved on campus. Murray State offers more than 170 student organizations.

Meeting new people - students will meet fellow Racers, future classmates, and can even meet students who are pursuing the same academic major as they are.

Special programs and events are offered specifically for family members.

Racer Book Bundle, the University's textbook prepackaging program, allows students to sign up to have their textbooks ready when arriving on campus for the fall semester.

Incoming students and their families should visit murraystate.edu/orientation to register today.