Undergraduate Admissions
Ready to become a Racer?
Start your journey.
We are leaders. We are family. We are Racers.
Recognized as one of America's best values, Murray State offers a high-quality, high-impact, life-defining college experience that prepares you for personal and professional success. Our students are forward-moving and future-thinking. Racers have a relentless pursuit to any goal, like our Thoroughbred racehorse namesakes. A special living and learning community is waiting for you at Murray State.
Scholarships and Financial Aid
Discover what you love
When you choose Murray State University, you get endless opportunities to pursue your passion. We make sure of it with 148 academic programs that offer small class sizes, individualized attention and hands-on experiences. No matter your major, our supportive faculty and staff are here to help you succeed.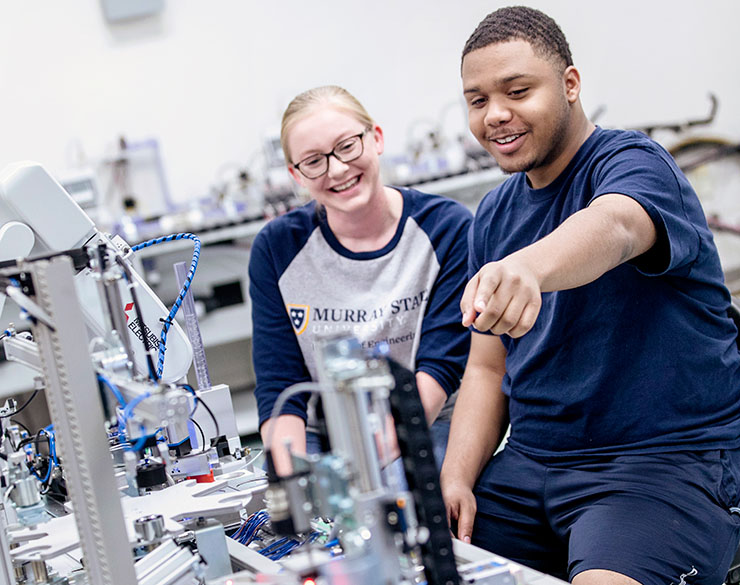 Murray State at a glance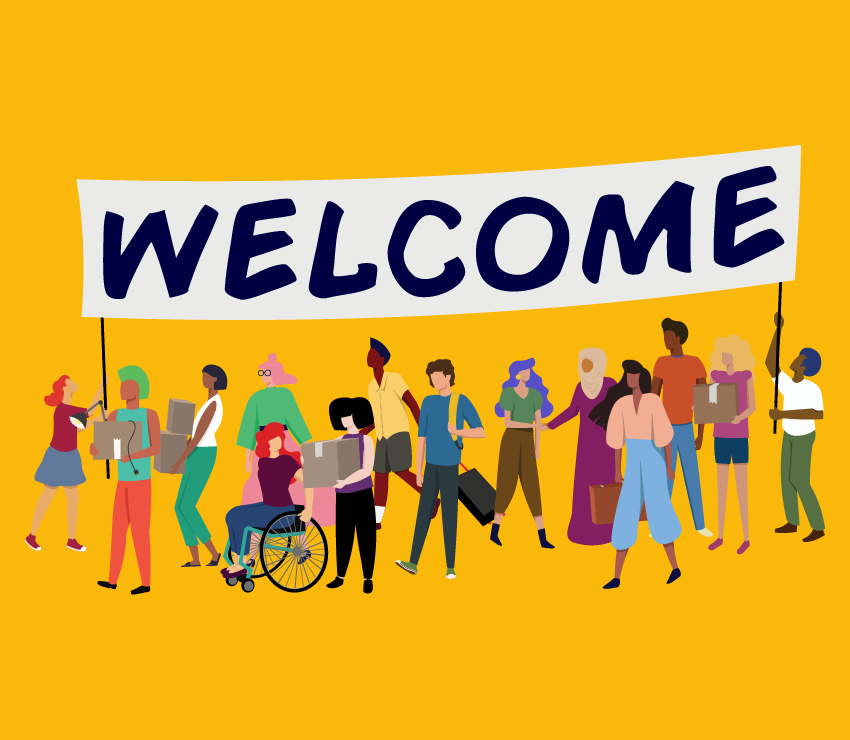 9,818 enrolled
The Racer family stretches far and wide. Our students represent 59 countries and 49 states. But, we still value small class sizes with a 16:1 student to faculty ratio.
Nationally recognized
We're proud to be named a 'Best Bang for the Buck' by Washington Monthly, a top-tier university by U.S. News & World Report for over 30 straight years, and one of 'America's Top Colleges' by Forbes.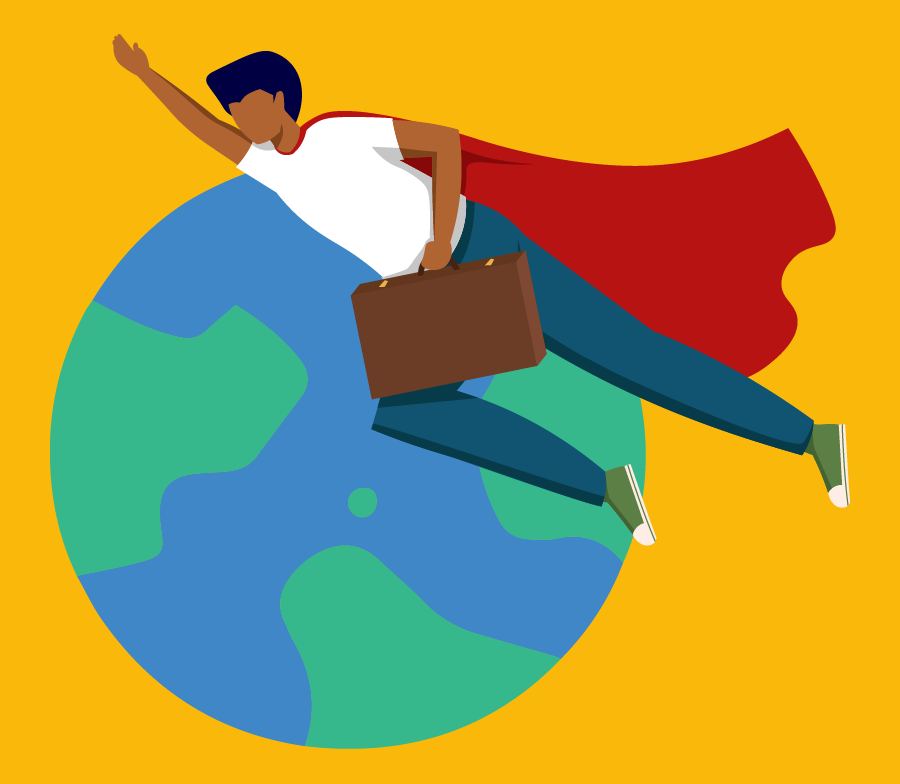 80,000+ Alumni
We've accumulated a lot of alumni since 1922. Murray State alumni are spread all over the globe, but they are always Racers at heart.
One of America's best college values
99% of freshmen students received a scholarship or financial aid, based on our most recent reports. We also have the highest percentage of undergraduate students who graduate with no known student loan debt among all Kentucky public institutions.
How much will it cost?
Academic Achievement Scholarships
Murray State University offers scholarships based on GPA (Trustee and Regents scholarships require ACT/SAT scores) ranging from $1,000 to $10,000 for new students enrolling Fall 2024.
Learn more about applying for scholarships
4.00 to 3.80
TRUSTEE
4.00 to 3.80
AND
33+ ACT or 1450+ SAT
$10,000
4.00 to 3.80
REGENTS
4.00 to 3.80
AND
28-32 ACT or 1300-1440 SAT
$8,000
4.00 to 3.80
PROVOST
4.00 to 3.80
No ACT/SAT required

$5,000
3.79 to 3.50
CARR
3.79 to 3.50
$4,000
3.49 to 3.30
UNIVERSITY
3.49 to 3.30
$3,000
3.29 to 3.00
DEANS
3.29 to 3.00
$2,500
2.99 to 2.75
OPPORTUNITY
2.99 to 2.75
$1,000
Goals, dreams, outcomes
Murray State's Career Services team is committed to helping you land the internship or post-graduation job of your dreams. Polish your resume with the writing team, find your new look with free professional attire from the Career Closet, and check out internship opportunities from nearly 4,300 employers through Handshake, Career Services's online career management platform.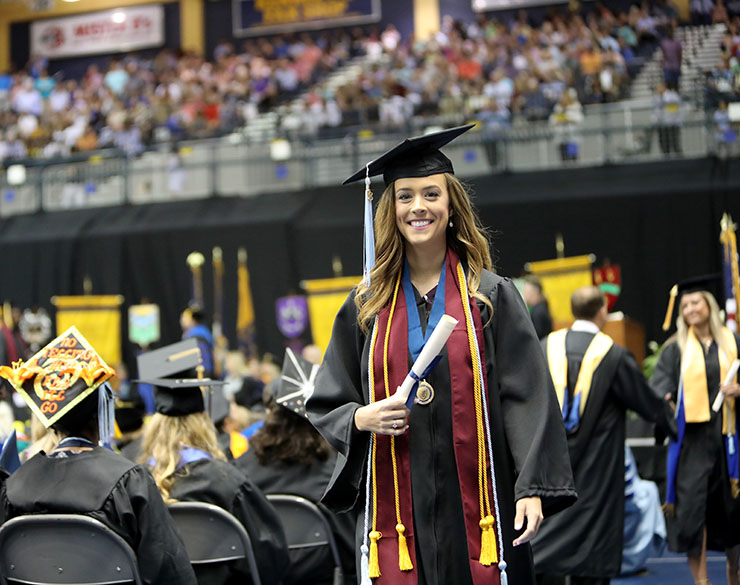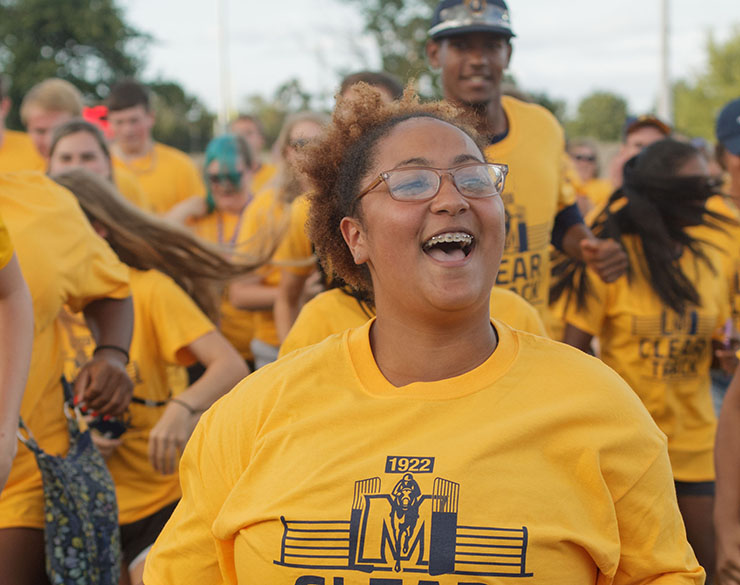 One Racer family
Murray State is a place where you belong. We welcome Racers from all walks of life, socioeconomic background, race, gender, sexual orientation, ability and more. Murray State has been named #1 in campus safety initiatives by Safe Campus and the city of Murray was named among the top 50 safest college towns by Safe Wise. We provide on-campus health services to students with on-site physicians, nurses and staff, along with after-hours access. As part of the Racer family, you will join a community that is inclusive, friendly, accessible and where you can truly be yourself.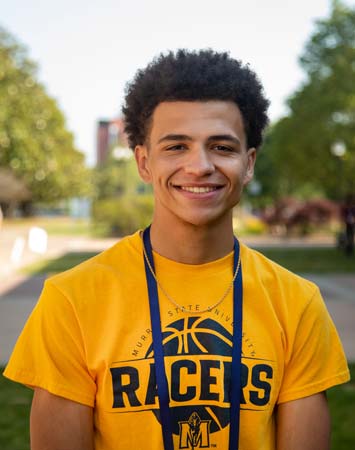 "I became a Racer because Murray State has a lot of opportunities for me. I'm very excited about meeting new friends and taking part in new experiences on campus."
Isaiah Taylor
Current Student
Customize your experience
College is a completely unique time in your life that you'll remember forever. So why not make it exactly what you want it to be? Murray State offers something for everyone with a variety of ways to have fun and get involved.