Occupational Therapy Program director represented the University at the Capitol
By Alex Pologruto | Jul 25, 2022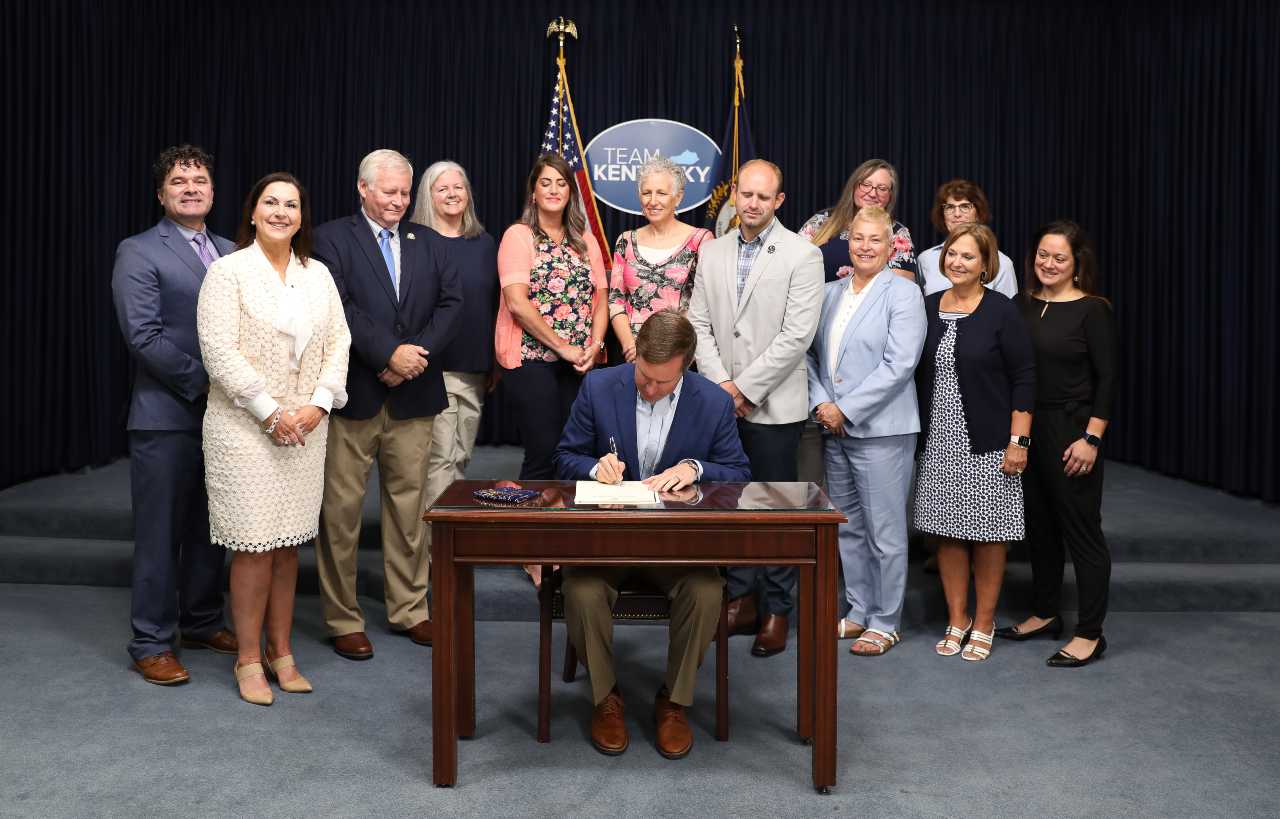 MURRAY, Ky. — On Tuesday, July 19, Dr. Sherri Powers, Occupational Therapy (OT) program director, along with Mr. Jordan Smith, Executive Director of Government and Institutional Relations, proudly represented Murray State University at the formal bill signing of the OT Compact Agreement or alternatively "House Bill 213" at the Capitol building in Frankfort, Kentucky with Governor Andy Beshear, Representative DJ Johnson and others.
The legislation addresses the widespread occupational therapy practitioner shortage and allows Kentucky practitioners to serve patients in Kentucky and other participating compact states while allowing practitioners from other participating states to also serve patients in Kentucky.
"Last fall, our OT students attended the Kentucky Occupational Therapy Association's Advocacy Day and met with the bill's sponsor, Representative DJ Johnson," said Powers. "After that meeting, our students jumped into action by writing letters encouraging the support of the bill to Representative Johnson, Chairman Alvarado, Representative Steven Rudy, the House Majority Floor Leader, Senator Jason Howell and Senator Danny Carroll."
"I am proud of our students for their advocacy efforts," added Powers. "For programs like ours, the bill will allow students in border communities and military communities to stay in Kentucky to practice while also practicing in a participating compact state."
For more information on the Occupational Therapy Program at Murray State University please visit murraystate.edu/occupationaltherapy or contact the program director, Dr. Sherri Powers at 270-809-1687 or at spowers8@murraystate.edu.