MSU Hancock Biological Station FIRST Link Page
<![CDATA[ //<![CDATA[ //]]]]><![CDATA[> ]]>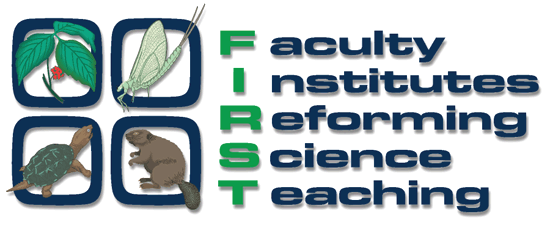 The Hancock Biological Station at Murray State University is one of four national field stations participating in the Faculty Insitutes for Reform in Science Teaching sponsored by the National Science Foundation.

Teams from four regional academic institutions were selected to participate in the first series of workshops for implementing inquiry-based teaching in their science courses and initiating undergraduate curriculum reform.
---
Contact Information for FIRST
Electronic mail
General Information jill.kruper@murraystate.edu
Webmaster carl.woods@murraystate.edu


This project was supported, in part, by the National Science Foundation. Opinions expressed are those of the authors and not necessarily those of the Foundation.
---
| Hancock Biological Station Home Page | College of Science, Engineering and Technology Home Page |
---
Date Modified February, 2006
You are visitor #
to this page.
This site was created by Carl Woods at the Science Resource Center,
Murray State University, College of Science.