Racer Alumni Podcast
Racer Alumni Podcast: Stories from the Finest Place We Know
Racers are spirited and strong. For a century, Racer alumni all over the world have been given the opportunity to accomplish what we pursue and enjoy a lifetime of success thanks to the unique and special college experience we received at Murray State University.
Hear from administrators, faculty, staff and students about the incredible things happening on campus, learn about some of the amazing things our fellow alumni are doing personally and professionally to make an impact on the world and fondly reminisce about the memories and moments you cherish most from your time as a student.
Sponsored by the Murray State University Alumni Association and hosted by Murray State Director of Alumni Relations Carrie McGinnis and 2019 Murray State graduate Jordan Lowe, The Racer Alumni Podcast: Stories from the Finest Place We Know, will give you the chance to connect with your alma mater and others within our global alumni family. We are 80,000-strong.
Meet your hosts
Carrie McGinnis
Murray State Director of Alumni Relations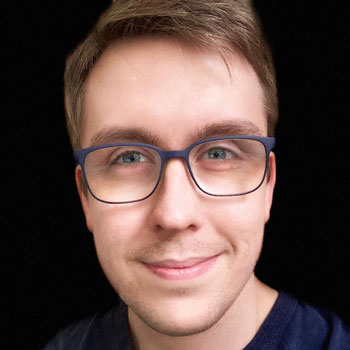 Jordan Lowe
2019 Murray State graduate
Episodes
Coming Soon
Episode 4 — August 15, 2022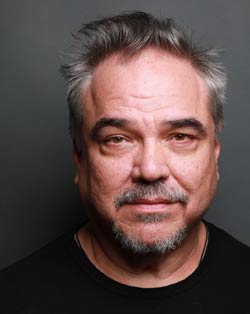 Alumnus W. Earl Brown stars in the new Apple TV+ limited series, Five Days at Memorial. Murray native Earl Brown, '85, has been one of Hollywood's go-to character actors for more than three decades. With well-known roles in There's Something About Mary, Being John Malkovich, Deadwood, The Master, Scream and The Mandalorian lining his resume, Earl has proven to be a genre-crossing shape-shifter in television and film. His latest project for Apple TV+, which premiers August 12, is based on tragic actual events that took place in the devastated New Orleans Memorial Hospital in the wake of Hurricane Katrina. Earl talks with us about his long and steady career, seeing his Star Wars dream become a reality, his latest project and what's next.
Episode 3 — August 1, 2022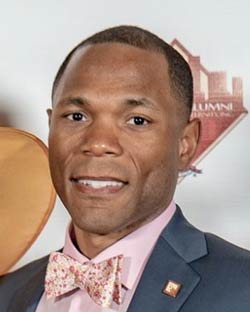 Good call ref! Racer Football alumnus Jabir Walker, '00, began his professional career playing arena football. Now, on any given Sunday he is the one making the calls. Jabir is at the top of the reffing game, traveling across the country officiating NFL football and NCAA basketball. In 2021, he was called up to serve as an alternate on the Super Bowl LV officiating crew, a highly-coveted opportunity among NFL referees and one reserved for only the best of the best in a given season. In episode three, Jabir talks about his experience as a Murray State student-athlete during the era of hall-of-fame coach Houston Nutt, what it takes to break into the upper echelon of officiating on the national level, how he responds to haters and the "suggestions" from passionate fans in the stands and why good sportsmanship is so important beginning with little league athletics.
Episode 2 — July 15, 2022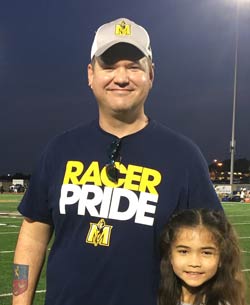 Dr. Jeff McLaughlin, Murray State's Archives/Museum Director, joins us for episode two to talk about the facts, lore and local characters who helped shape the history of Murray State. He will also talk about some of the epic shifts and challenges that Murray State and its administration weathered throughout our nation's history, such as the Great Depression, WWII, Vietnam, Civil Rights and generations of students coming of age on our campus. Jeff is also the co-author of the University's upcoming pictorial book, The Finest Place We Know: A Centennial History of Murray State University, 1922-2022.
Episode 1 — July 1, 2022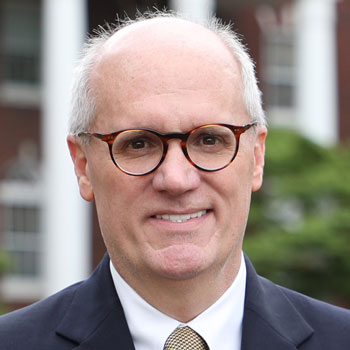 Join us in celebrating our Centennial throughout the remainder of 2022. The Racer Alumni Podcast launches July 1, featuring the 14th President of Murray State University and 1985 alumnus Dr. Bob Jackson. We will discuss his long history with Murray State dating back to his time as a student and the many roles he has held leading up to his presidency. We'll also chat about his experience leading the institution through a global pandemic and the University's 100th birthday celebration, including the upcoming release of a pictorial history of Murray State, which he co-authored, The Finest Place We Know: A Centennial History of Murray State University, 1922-2022.
Can't wait to hear what's next?
New episodes drop on the 1st and 15th of each month. You can listen right here on our website or find us on your favorite podcast service and subscribe today.
Don't miss an episode - subscribe today
Listen to new episodes right here on our website or subscribe on Apple Podcasts, Google Podcasts, Spotify, Amazon Music, Audible, Libsyn, Podchaser and many other podcast services.

Interested in Developing a Podcast for Your Business or Organization?
This podcast was produced by Jim Ray Consulting Services. Jim Ray, a 1992 Murray State graduate, serves as the executive producer of the Racer Alumni Podcast. He can help you with the concept development, implementation, production and distribution of your own podcast, just as he has done for the MSUAA.
Visit Jim Ray's podcast production Services
DISCLAIMER
The views and opinions expressed during the Racer Alumni Podcast do not necessarily reflect those of Murray State University, its administration or the faculty at large. The episodes are designed to be inspiring and entertaining.