You Matter! We care about you.
You Matter! We care about you.
By Peggy Whaley | Sep 29, 2022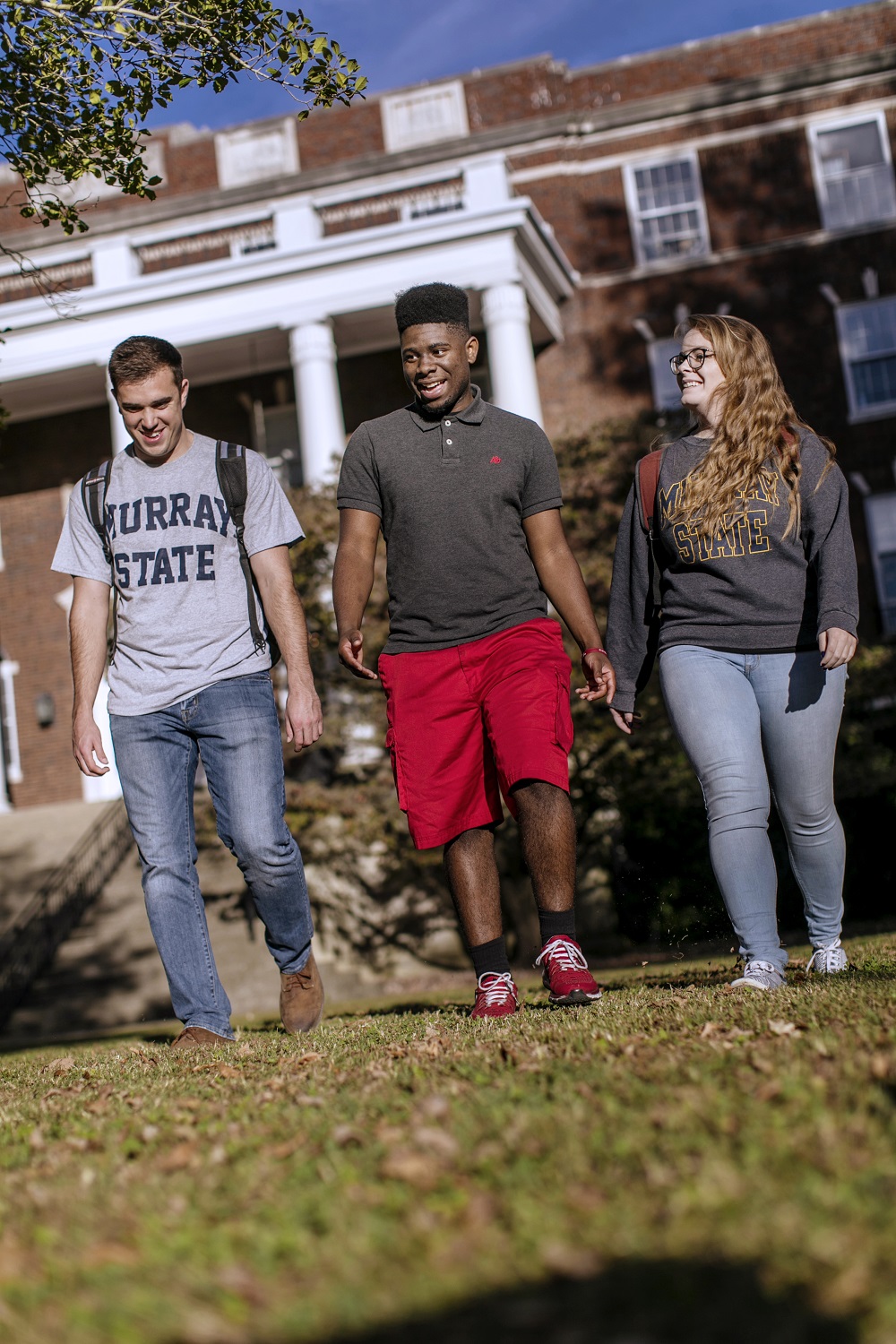 "You Matter! We care about you." That's been the underlying theme for Student Affairs for many years and this year is no different with their new mental health awareness campaign. Students, faculty and staff can now see on and off-campus mental health resources by scanning a QR code and accessing the murraystate.edu/mentalhealth website. Information for faculty and instructors to consider as they teach their courses and interact with their students is also found on this website.
Rack cards with this same information have been shared with students, faculty and staff. Yard signs directing individuals to scan the QR code and access the website will be placed around campus soon.
When asked about the importance of this initiative, Dr. Don Robertson, Vice President for Student Affairs and Enrollment Management, said, ""Mental health and wellbeing of our students is critical to their overall success as a college student. Students who are aware of the resources available are more likely to utilize these resources and benefit from the services provided." Studies have indicated that the best way to help students succeed and thrive is to keep them physically and mentally healthy. According to a report, The Unrelenting Campus Mental Health Crisis, by Inside Higher Ed and Timely MD, the leading reasons students seek care are for anxiety, depression, and general stress. There has also been an increase acuity for suicidal ideation and intent and eating disorders (2022).
As part of this initiative, the Center for Student Engagement and Success has launched a We CARE (Caring About Racers Everyday) Box program and parents and family members have been encouraged to request a free We CARE Box for their student. The boxes are delivered to those living on campus and commuters can pick up their boxes in the Student Affairs office in 425 Wells.
What's in a We CARE Box? Good things!
Coloring Book and Pencils

Tissues

Stress Star

Goals To-Do Notepad

Chapstick

Candy (miniature chocolate candy and/or peppermint hard candy)

Mental Health Resources

Sender's Message to the Student

Contacts of Staff Who Can Provide Support
Items are boxed in a bright yellow box with a bow
Since the initiative launched on August 30, over 100 requests have been fulfilled. The top three reasons a We CARE Box is sent include: student needs to be reminded I/we care, student simply needs a "pick me up", and student needs encouragement. One parent wrote to their student, "We love you and are so proud of you!!! You will never regret chasing your dreams! Love, Mom and Dad" Another parent wrote to the Center staff about the initiative "Just wanted to say THANK YOU for allowing families to participate in the MSU "We CARE Box!" MSU ROCKS!!!"
Peggy Whaley, Director of the Center, said that the focus is on parent/family requests now but any faculty or staff member wishing to show they care for a student can request a box by emailing pwhaley@murraystate.edu. Whaley said, "It's our simple way of showing students that many care about them and allowing parents to brighten their student's day. It's fun and encouraging to receive a surprise package and note of support."
For more information on the Student Affairs mental health initiative please contact Peggy Whaley at pwhaley@murraystate.edu.
Please view our We CARE video.