Professor named Research Fellow by Sport Marketing Association
Professor named Research Fellow by Sport Marketing Association
By Dr. Carrie Jerrell | Sep 22, 2022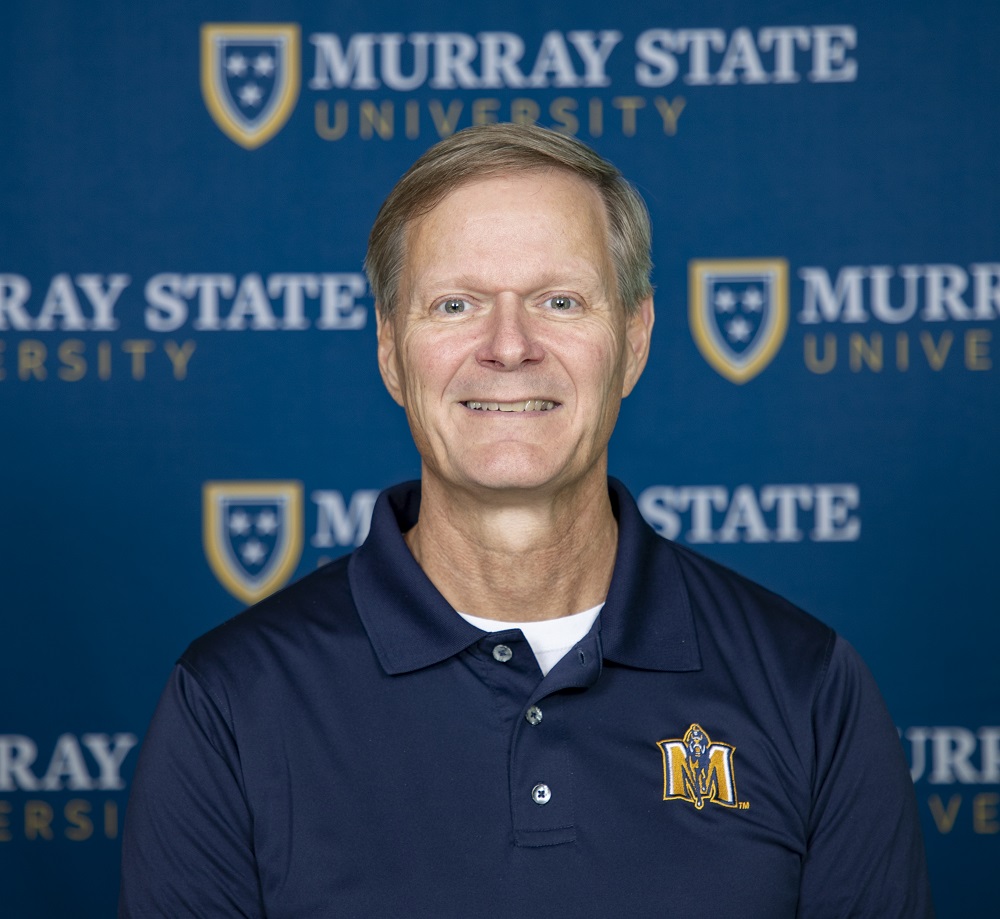 MURRAY, Ky. — Dr. Dan Wann, professor of psychology at Murray State University, has been named a research fellow by the Sport Marketing Association (SMA). The SMA Research Fellow award recognizes those scholars who have shown excellence in the area of sport marketing research, honoring the research they disseminate through SMA conferences and its official journal, Sport Marketing Quarterly. Only 21 research fellows have been named since 2013.
"I was extremely excited and honored to learn that I had been selected as a Research Fellow for the Sport Marketing Association," said Wann. "This professional organization has a distinguished history of facilitating top-shelf research in sport marketing and management, and I am truly grateful to be recognized in this way."
Founded in 2002, the SMA has led the effort in developing and expanding the body of knowledge in sport marketing by providing forums for professional interaction among practitioners, academics and students dedicated to the sport marketing field. The SMA has over 350 active members, the majority of whom are university professors of sports marketing and management who conduct leading-edge research, as well as educate and advise the hundreds of students who enter the sport industry each year.
The organization's annual conference also attracts undergraduate and graduate students seeking to develop a network with industry professionals, as well as industry leaders who share experiences and provide insights that members can take back to their classrooms.
"We founded SMA based on the need for an academic organization focused exclusively on sport marketing, which is the engine that drives sport business," said Dr. Gregg Bennett, professor at Texas A&M University and co-founder of SMA. "Since its inception, the SMA has successfully followed its mission to produce high quality research and insightful discourse that is applicable to the sports industry."
"I have been primarily involved with SMA in three ways," said Wann. "First, I have frequently published in their organization's peer-reviewed journal, Sport Marketing Quarterly. Second, I have served on the editorial board for this journal for about 15 years. And third, I have frequently presented my research at their annual conference, the first being back in 2004. Psychology is everywhere and it certainly impacts what happens at sporting events, both on the playing field and in the stands. What keeps me excited (about the connection between sports and psychology) is that there is always something new to study."
Wann and the other research fellows will be honored at an awards luncheon at the SMA Conference in Charlotte, North Carolina, at the end of October.