Murray State University professor of sociology exhibits work at Murray Art Guild
Murray State University professor of sociology exhibits work at Murray Art Guild
By Carrie Jerrell | Oct 21, 2021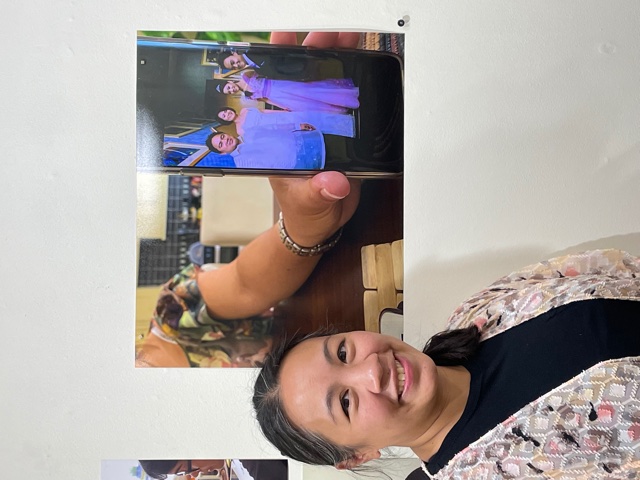 MURRAY, Ky. — Emergent SocialScapes, an exhibit of photographs by Dr. Diane Sabenacio Nititham, associate professor of sociology at Murray State University, is on display at the Murray Art Guild (MAG) through Saturday, October 30. A reception for the exhibit will be held at MAG on Friday, October 22 from 5-6:30 p.m. The exhibit and reception are open to the public.
Nititham studies transnational social communities, diaspora (the mass dispersion of people from their place of origin), and the concept of home. Her most recent book, Making Home in Diasporic Communities: Transnational Belonging Amongst Filipina Migrants, highlights the intersections of global labor migration and everyday practices for Filipina migrants in Ireland.
Emergent SocialScapes features photographs taken during her field research in Ireland and the Philippines over the last decade. Since the mid-1990s, the rapid growth of Ireland has led to labor shortages and the recruitment of overseas labor. As a result, Ireland has become one of the fastest growing destinations for Overseas Filipino Workers (OFWs) in Europe.
Nititham's interest in Filipino Irish communities began during her graduate studies, when she worked in Ireland for a summer and had several chance meetings with members of the Filipino community.
"When I went back to Chicago, I started researching Filipinos in Ireland, and there wasn't anything. I discovered it was a fairly recent community, and I started realizing, 'If no one's going to write their story, then I need to do it.' But I knew I couldn't do it from afar, so I applied for PhD programs in Ireland," said Nititham.
As part of her work, Nititham conducted five pilot interviews with members of the Filipino Irish community and asked questions that were rooted in her own experience as a second-generation, Filipina Thai American and the "in-between" experience that immigrant families navigate.
Said Nititham, "What I kept hearing from my interviewees were the things that made them happy or sad or that they found challenging. And underpinning all of that was this notion of belonging."
The photographs of Emergent SocialScapes share how members of these communities create belonging and make "home" around them, including through everyday moments like the sharing of food or visiting a market, and participating in social gatherings such as religious ceremonies or family celebrations. One of Nititham's favorite photographs in the exhibit is "Debut/21st," in which Mahal, one of Nititham's interview subjects, holds up a photograph of her 21st birthday celebration.
"She modeled it after a cotillion, with ten of her Irish friends bringing candles and ten of her Filipino friends and family bringing candles, so it was a really intentional moment and it meant so much to her," said Nititham.
The medium of photography also allows viewers to engage with the stories in a way that differs from a traditional written narrative.
"The images can speak to each other, and the viewer can also enter in a way that allows them to see snippets of the totality," said Nititham. "Since the images were captured over a long period of time, there are moments that are mundane, or that are specific to me, or that speak to particular themes."
One example is the photograph "Jeepneys in San Pedro, Laguna." Jeepneys are the Philippines' most popular form of public transportation. They started as Jeeps left behind when American GIs departed the Philippines at the end of World War II. Filipinos then began recycling them into buses, often with highly individualized designs. In Nititham's photograph, the Jeepneys are in a major metro area of Manilla called San Pedro, and a Shell station stands in the background.
"To me," Nititham said, "the elements of that photograph and those names in the background speak volumes about the unspoken effects of American and Spanish colonialism.
There are a lot of layers that are often taken for granted in these stories. They can't be expressed in a narrative, but they can be put in conversation with each other through photography."
The Murray Art Guild is located at 500 N. 4th Street in Murray, Kentucky. Hours are Tuesday-Friday from 10 a.m. until 4 p.m. and Saturday from 10 a.m. until 2 p.m. Questions can be directed to Debi Henry Danielson, MAG executive director, at 270-753-4059 or murrayartguild@gmail.com.