Murray State University Information: Week of Jan. 22–26
Murray State University Information: Week of Jan. 22–26
By Shawn Touney | Jan 26, 2018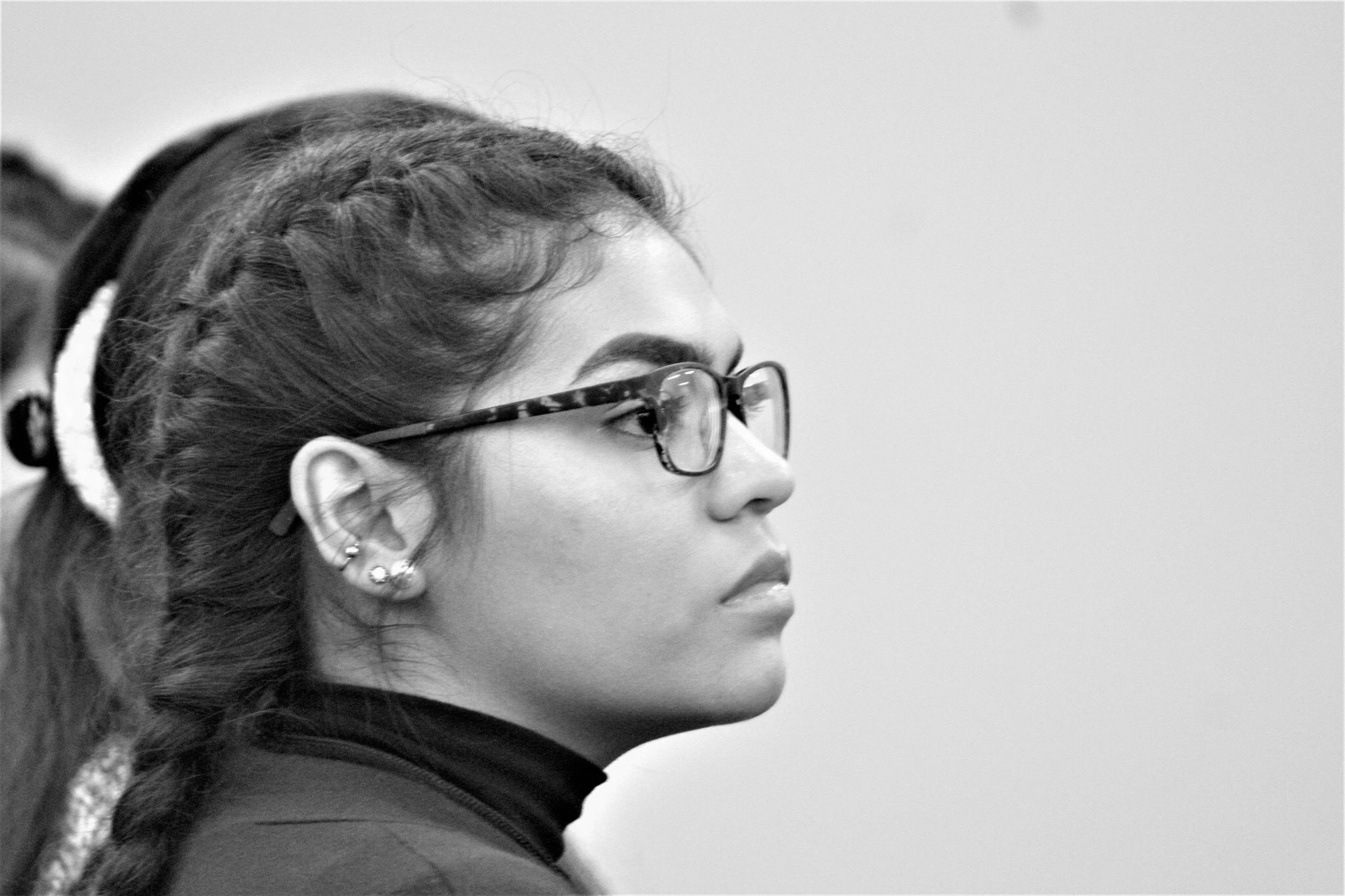 MURRAY, Ky.
— Below is information regarding recent news, notes and accomplishments from Murray State University for the week of Jan. 22–26.
Martin Luther King Jr. Day activities, initially postponed due to winter weather conditions, have been rescheduled for Feb. 2–3. The Ofice of Multicultural Affairs is also continuing to collect donations for local United Way nonproit agencies as part of the Day of Service Community Project.
The march and candlelight vigil will now take place Friday, Feb. 2, beginning at 5:30 p.m. outside Pogue Library and concluding at the Martin Luther King Jr. monument located by Elizabeth College.
On Saturday, Feb. 3, the Community Breakfast Keynote Address and Day of Service will begin at 9:30 a.m. in the Curris Center Ballroom. Donna Hawkins, '77, '79, pastor of Macedonia Missionary Church in Paducah, is the event's keynote speaker. Those who wish to attend are encouraged to RSVP via email at msu.oma@murraystate.edu or by calling 270-809-6836.
Celeste Siqueiros, a nursing student from Murray, is the recipient of a Scholars for the Dream Travel Award for 2018, presented by the Conference on College Composition and Communication to support Siqueiros' research endeavors.
The sophomore irst learned about the conference and scholarship award during the spring 2017 semester in a course with Dr. Paul Walker, an associate professor of English at Murray State. Walker, who attended the conference in 2017, invited Siqueiros to collaborate on a research project about
rhetorical generosity and lexible authenticity in an educational and social justice context. They planned to submit their indings to the conference for consideration in 2018.
"I thought it would be a good idea to begin doing research early in my college career and doing it on something I found very interesting," Siqueiros said.
Siqueiros and Walker will now share their research at the Conference on College Composition and Communication, hosted in Kansas City, Missouri, in mid-March. Funding from the award will assist with Siqueiros' travel costs.
Scholars for the Dream Travel Awards are intended by the conference to encourage scholarship by historically underrepresented students. Judging criteria for the awards, which consist of $1,000 awarded to each recipient, examines the originality of the research, the significance of the pedagogical or theoretical contributions to the ield and the potential for larger subsequent projects.
Representatives from more than 50 nonproit organizations will visit Murray State in February for the Nonproit Connections event, which will take place Tuesday, Feb. 6, from 10 a.m. to 2 p.m. in the Curris Center ballrooms.
Nonproit Connections is organized by the nonproit leadership studies program at Murray State. The event features nonproit leaders connecting with students to share information about volunteer opportunities, internships and jobs in a sector that employs 10 percent of the U.S. workforce. Organizations scheduled to attend include American Red Cross, Way of Wellness, Needline, Purchase Area Sexual Assault and Child Advocacy Center, Playhouse in the Park, Murray Art Guild, Calloway County 4-H, Center for Accessible Living and many more.
"Real world experience has the potential to positively impact not only students but also the people and communities they serve," said Dr. Kelly Rogers, an associate professor in the nonproit leadership studies program. "The Nonproit Connections event is all about networking, forming partnerships and sharing information. Beyond serving as a place where students learn about volunteer opportunities and internships, the event is a place where nonproit leaders can come together and discuss common interests, issues and goals."
A representative from the national ofice of the Student Conservation Association (SCA) will also be in attendance at the event. SCA is an organization responsible for placing more than 2,000 interns with nonproit organizations and businesses throughout the United States each year. An additional presentation from SCA will take place later in the day from 4 to 5 p.m. in the Curris Center's Mississippi Room.
For more information about Nonproit Connections or a full list of organizations in attendance, please contact Rogers at krogers2@murraystate.edu or Robin Esau at resau@murraystate.edu.
The department of global languages and theatre arts at Murray State is presenting a production of "The Diary of Anne Frank," dramatized by Frances Goodrich and Albert Hackett, in February 2018.
The show will be presented Feb. 20–24 at 7:30 p.m. in Wilson Studio Theatre, located on the third loor of Wilson Hall at Murray State. The cost is $10 per ticket and all seating is general admission. Tickets can be purchased online at murraystatetickets.com or by calling 270-809-4421. Audience members are urged to arrive early to ensure the best seating options available.
"Come see the show that reminds us, as Anne Frank said, 'how wonderful it is that nobody need wait a single moment before starting to improve the world,'" said Lissa Graham, director of the campus production and professor of theatre.
Nov. 9, 2017, marked the 70th anniversary of the publication of Frank's diary.
For more information about the upcoming production of "The Diary of Anne Frank" or other performances in the 2017–18 season, please visit murraystatetickets.com.