Theatre arts program presents It's a Wonderful Life on 91.3 WKMS
Dec 9, 2020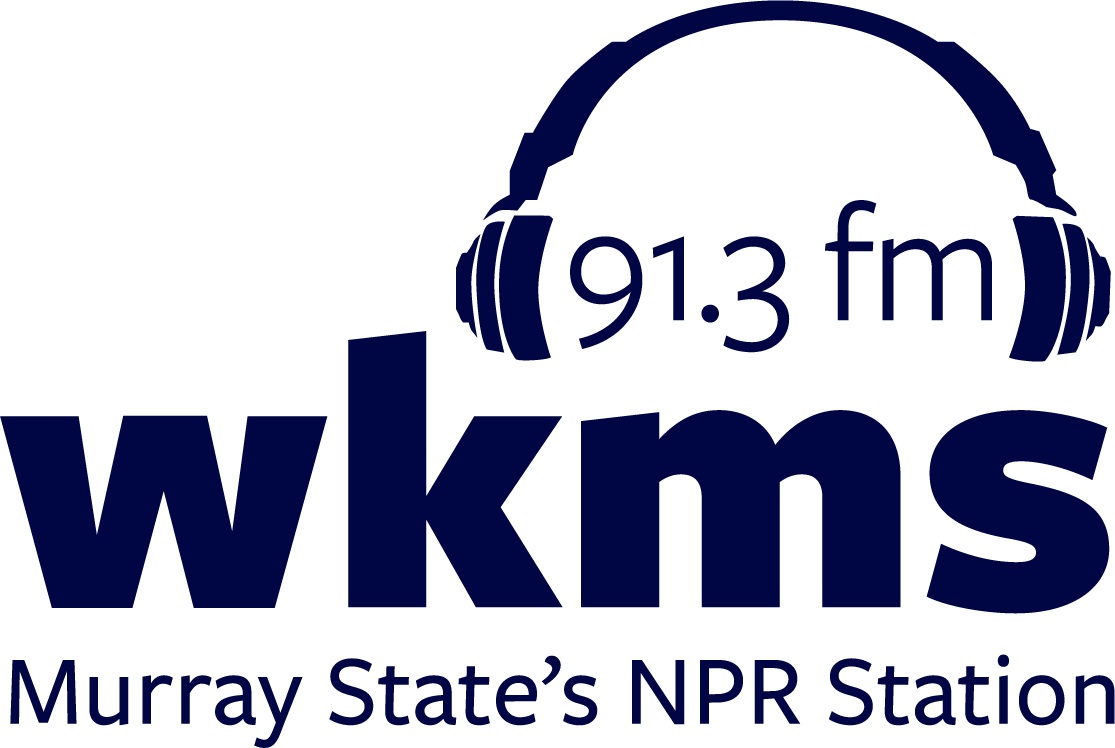 MURRAY, Ky. — The Murray State Department of Global Languages and Theatre Arts, in collaboration with 91.3 WKMS, will present It's A Wonderful Life: A Live Radio Play on Friday, December 11, 2020 at 11 a.m. and 7 p.m.
It's A Wonderful Life: A Live Radio Play is a radio adaptation by Joe Landry of the film by Frank Capra and is produced by special arrangement with Playscripts, Inc. The beloved American holiday classic comes to captivating life as a live 1940's radio broadcast. An ensemble of five actors bring a few dozen characters to life to tell the story of the idealistic George Bailey as he considers ending his life one fateful Christmas Eve.
"We always enjoy partnering for these radio plays, as they hearken back to a bygone era of radio and often give listeners a sense of nostalgia," said Chad Lampe, WKMS station manager. "Additionally, with the advent of podcasting we're seeing renewed interest in radio dramas, and we're so glad that we get to showcase the amazing talent of Murray State students while providing WKMS listeners a top-notch performance as part of our special holiday programming."
Daryl W. Phillipy, associate professor of theatre in the Department of Global Languages and Theatre Arts, directed the production.
"The fun thing about working on the show for me was the fact that I have seen the film about 50 times, but the students had only some familiarity with it," said Phillipy. "It was exciting to share the story with them, and hear them bring all the various characters to life. We tried to remain 'true' to the film while keeping our truth to this specific production."
Phillipy said that three of the actors in the ensemble played approximately 25 characters, so they had to create a wide range of vocal variety for each character, while not sounding like caricatures. "Oftentimes one actor would have to have dialogue between two specific characters, so it was amazing to hear them shift from one voice to another in the course of that dialogue."
Another aspect unique to the radio production is all of the sound effects that have to be created to help bring the script to life. Many of the sound effects are done as "foley," which means they were done live in the studio. The foley artist really was another character in the play. The sound and foley artist for the Murray State production was Gillian Bruce, a senior business major and theatre minor from Lexington, Kentucky. Technical direction and sound design for the production was handled by Justin P. Walsh, associate professor of theatre in the Department of Global Languages and Theatre Arts.
The actors rehearsed via Zoom, then held technical rehearsals and recorded the show wearing masks while following social distancing in the WKMS station.
Sebastian Winter, a junior theatre major from Water Valley, Kentucky, plays Freddie Filmore, Joseph, Mr. Potter, and ensemble roles in the production.
"For me, the best part of it came during the days we were in the WKMS booth," said Winter. "Everyone involved did amazing work with the production, but we had been on Zoom up until then, so it was good to physically see everyone, which led to some much-needed laughter and comradery."
Other cast members include Elijah Borwick, a freshman theatre major from Greenville, Illinois, as Jake Laurents and George Bailey; Charlie Raymer, a junior musical theatre major from Paris, Tennessee, as Sally Applewhite and Mary Bailey; Calli Whitmore, a senior theatre major from Owensboro, Kentucky, as Lana Sherwood, Violet Bick, Mother, and ensemble roles; and Nick Loper, a senior theatre major from Louisville, Kentucky, as Harry "Jazzbo" Heywood, Clarence, Harry Bailey, and ensemble roles. Stage manager is Katie Carmine, a sophomore theatre major from Bardstown, Kentucky.
WKMS is Murray State's NPR Station. WKMS broadcasts a continuous, comprehensive mix of news and music, with stations including 91.3 WKMS-FM, WKMS HD-1, WKMS Classical HD-2, and WKMS Music HD-3, Murray; 90.9 WKMD, WKMD HD-1, WKMS Classical HD-2 and All Music HD-3, Madisonville; 89.5 WKMT, Fulton; WKMS Classical 92.5 Paducah, 88.9 Murray and 105.1 Madisonville; and WKMS Music 102.9 FM Madisonville. WKMS also streams all three of its news and music channels online at wkms.org, a robust website offering playlists, regional news and an online contribution page.