MSU and the SSC Services for Education grounds department recognized nationally
MSU and the SSC Services for Education grounds department recognized nationally
By Shawn Touney | Nov 8, 2022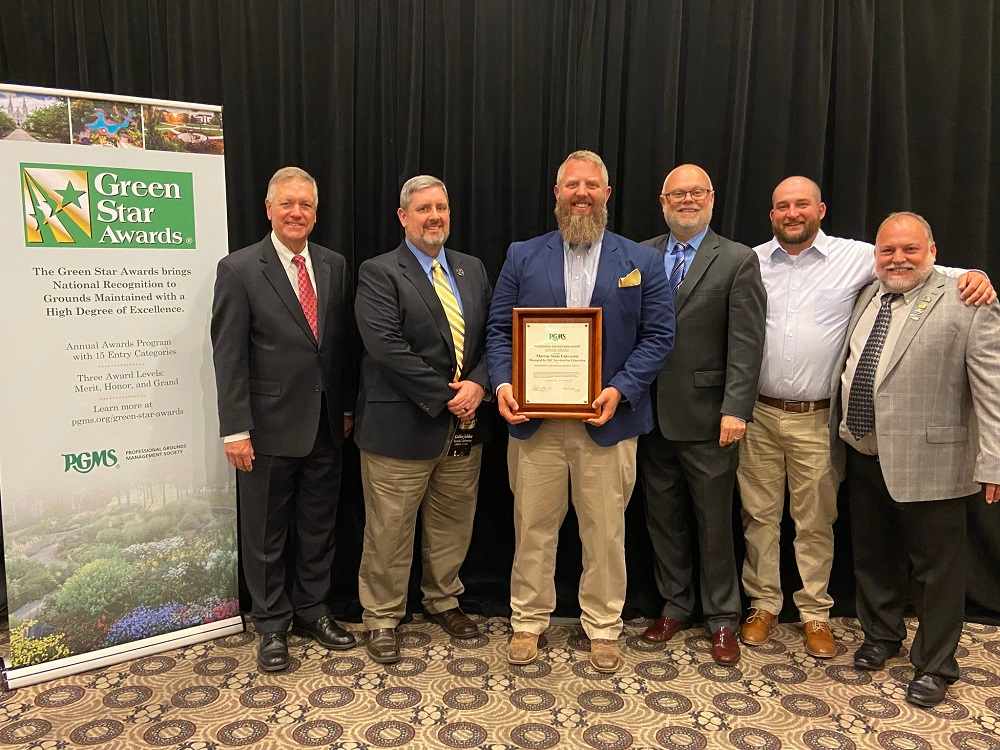 MURRAY, Ky. – Murray State University and the SSC Services for Education grounds department has been honored as a Grand Award Winner for a Green Star Award by the Professional Grounds Management Society (PGMS), in recognition of their outstanding work on Murray State's athletic playing surfaces. SSC has partnered with Murray State since 2020, providing custodial and grounds maintenance services for its campus. This most recent award highlights their work done on the natural and synthetic playing surfaces for the following Racer athletics programs: football, baseball, track and field, softball, soccer and tennis.
SSC works under the direction of Murray State University's Facilities Management division, where Rick Grogan serves as the contract manager for Murray State. The awards ceremony was held on Oct. 20 in Louisville, Kentucky at the PGMS annual conference, Green Star Awards Celebration, where PGMS was celebrating 50 years. Representatives accepting the award for SSC were Scott McKnight, director; Peter Reimnitz, grounds manager; and William Jobe, assistant grounds manager.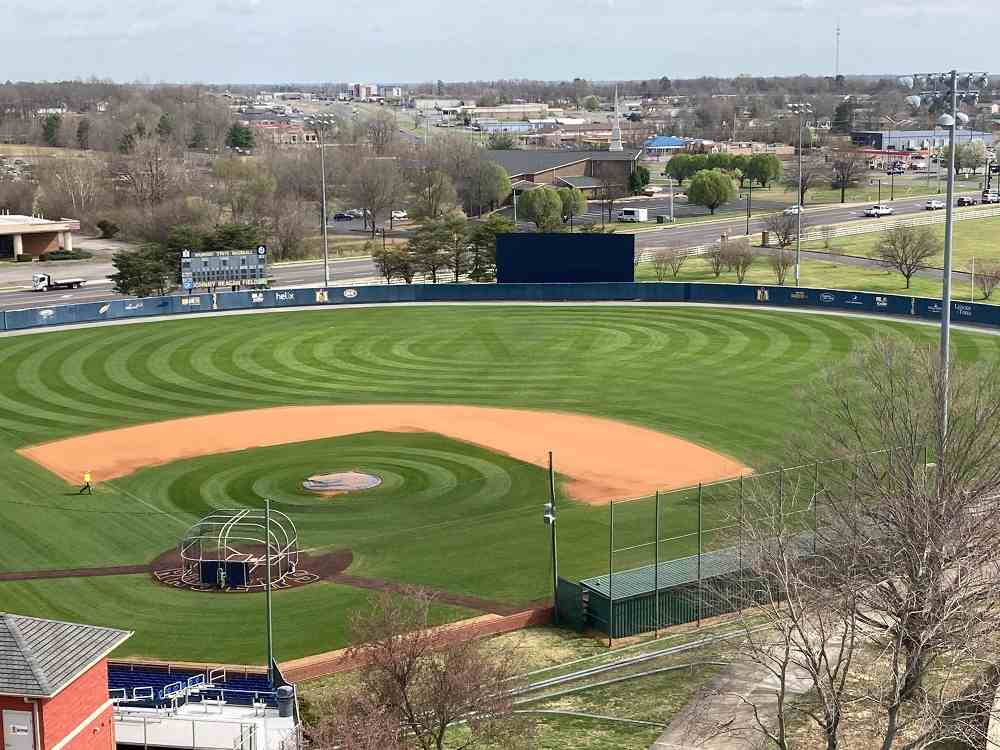 Sustainability is a core component of the Murray State University Grounds Department. The entire department has zero waste, meaning all organic debris created by groundwork is recycled directly into the soil or composted on campus for further use. Weekly irrigation system inspections, electric equipment and non-selective weed control are additional highlights of the sustainable grounds program on campus.
"With the addition of SSC in 2020, we have been able to put more expertise into our management of athletic turfs and playing surfaces," said Director of Facilities Management Jason Youngblood. "The resources that SSC brings to Murray State allows us to provide the safest and most visually appealing playing fields for our athletes and their competitors. We are very proud of their accomplishment in receiving this national award, recognizing their hard work and dedication to Murray State."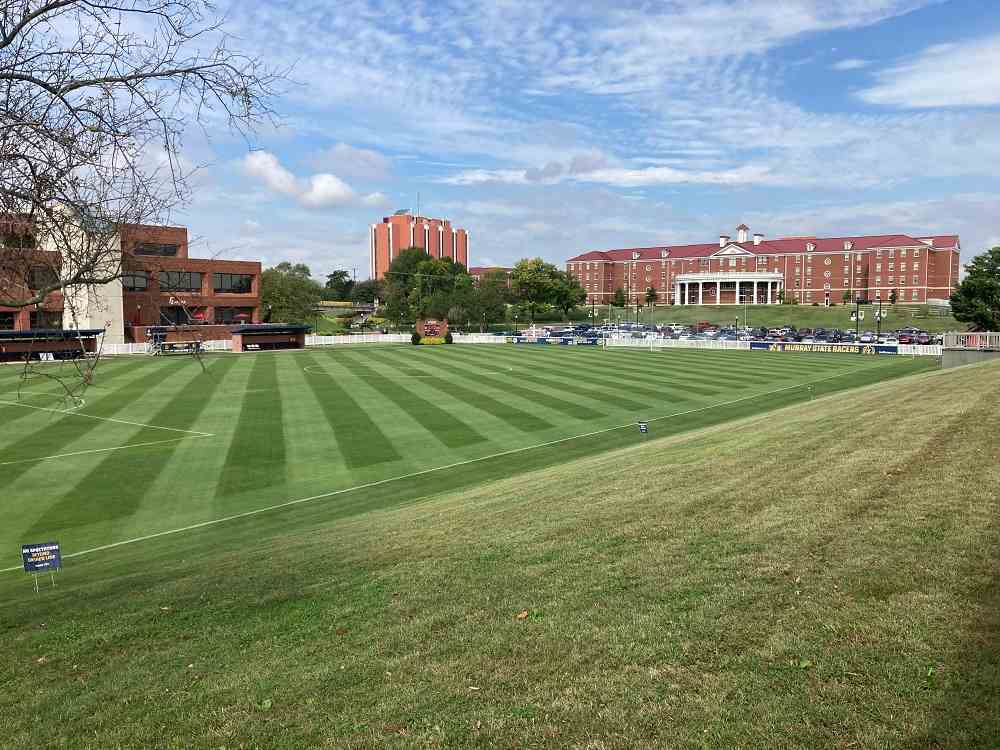 "We are grateful for the incredible partnership and for the hard work of each of our dedicated SSC teammates," said Murray State Athletics Director Nico Yantko. "Their hard work and dedication helps create a transformational experience for our Murray State student-athletes."
Each year, the PGMS Green Star Awards nationally recognize private, public, commercial and industrial landscapes maintained with a high degree of excellence. This year, SSC Services for Education received awards for operations on five of its partner campuses, including Murray State. 2022 marks the sixth year that SSC has received recognition from PGMS.