Annual Sid Easley Lecture
By Kala Allen-Dunn | Sep 15, 2022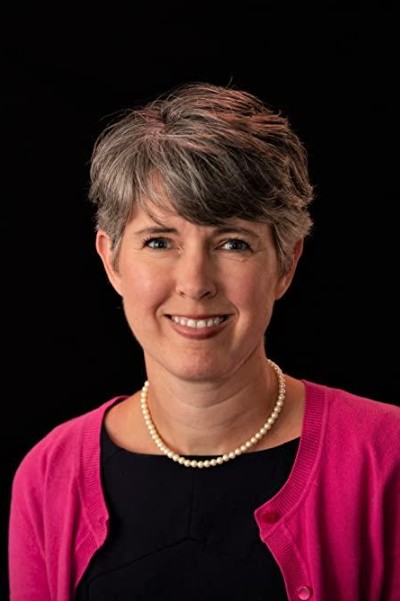 MURRAY, Ky. – The sixth annual Sid Easley Lecture will be held Thursday, Sept. 22, at 7 p.m. in the Curris Center Ballroom. This year's lecture, titled "A Simple Justice: Kentucky Women Fight for the Vote," will be delivered by Dr. Melanie Beals Goan.
Kentucky was ahead of its time in 1838 when it became the first state to allow women to vote in school-related elections – over 80 years before the nineteenth Amendment was ratified by Congress. In spite of this early victory on the educational front, women's suffrage in Kentucky was a hard-fought battle. Goan's lecture, which is based on her most recent book of the same title, explores the complexities of the women's suffrage movement in Kentucky including the racial hostility that arose during and after the struggle. Educators, community leaders, and those interested in women's history are especially invited to attend this event.
"The Easley lectures in the past have been great successes. This year's lecture will be no exception," said Dr. Jim Humphreys, professor of history at Murray State. "Professors, students and members of the Murray community are lucky to have a lecture series that brings top flight scholars, such as Dr. Melanie Beals Goan, to the University's campus to discuss historical topics of contemporary significance."
A professor at the University of Kentucky, Goan specializes in twentieth century United States history with specific interests in gender, Appalachia, Kentucky and medical history. She earned her Doctor of Philosophy and Master of Arts at the University of Kentucky, and she earned her Bachelor of Arts from Slippery Rock University of Pennsylvania. In her current position, she focuses on undergraduate teaching and serves as director of undergraduate studies for the history department.
In addition to her most recent book, she is the author of Mary Breckinridge: The Frontier Nursing Service and Rural Health in Appalachia, as well as many articles, book chapters, essays and reviews. She has received numerous awards and honors, notably including the Teachers Who Made a Difference Award in 2018 and the University of Kentucky Provost's Outstanding Teaching Award in 2017. She is a member of the Southern Association for Women Historians, the American Historical Association and the Kentucky Historical Society.
The lecture series honors the memory of Murray State alumnus Sid Easley. Easley was a former Murray State University Board of Regents chair, the first recipient of the Golden Horseshoe Award and a long-time supporter of the Murray State University Department of History.
Thanks to the generosity of the Easley family, the lecture is free and open to the public, with a book signing to follow. Gifts to support the lecture fund may be made online at murraystate.edu/giving or by check made payable to the Murray State University Foundation and mailed to the Murray State Office of Development at 200 Heritage Hall, Murray, KY 42071.