2024-25 general scholarship application now open
By Shawn Touney | Sep 11, 2023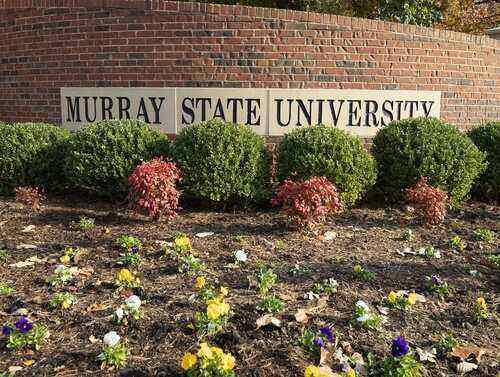 Prospective students can apply for fall 2024 admission today at

admissions.murraystate.edu
MURRAY, Ky. – Murray State University's 2024-25 general scholarship application is now open through Feb. 5, 2024 at Noon CST. Murray State provides many academic achievement scholarships as well as need-based scholarships and grants.
Murray State offers two types of scholarships: academic achievement and competitive. Academic achievement scholarships are only awarded to incoming freshmen at the time of admission. Competitive scholarships require students to complete the Murray State general scholarship application and are awarded after the application deadline. Recipients must reapply each year.
To learn more about scholarship opportunities and important deadlines at Murray State, please visit murraystate.edu/scholarships.
Murray State has an expanded regional tuition rate that includes a total of 15 states across the country. These states include Alabama, Arkansas, Florida, Georgia, Illinois, Indiana, Louisiana, Mississippi, Missouri, North Carolina, Ohio, South Carolina, Tennessee, Virginia and West Virginia. Murray State has also enhanced its academic achievement scholarships to emphasize GPA for entering freshmen students. Based on the University's most recent data, more than $115 million is awarded annually to students in financial aid and scholarships, and among its freshman class, 99 percent received a scholarship or financial aid.
Numerous scholarships and aid opportunities are available, such as the Murray State Promise, which provides scholarship assistance for eligible Kentucky first-time freshmen and new transfer students who may already have their tuition paid for through this program. Additional information is available at murraystate.edu/promise.
Murray State was also recently recognized by Forbes as one of America's top colleges and Washington Monthly as a "Best Bang for the Buck" in the South region category
Admission for the 2024-25 academic year at Murray State University is open as future Racers can apply today at admissions.murraystate.edu. Students interested in joining the Racer family can also learn more as well as schedule a campus visit by calling the office of recruitment at 270-809-2896 or emailing msu.recruitment@murraystate.edu.