Racer Report: March 13-17
Racer Report: March 13-17
By Shawn Touney | Mar 16, 2023
MURRAY, Ky. – The latest Murray State University Racer Report includes student, faculty, staff and alumni accomplishments, announcements, upcoming campus events and more for the week of March 13-17.
**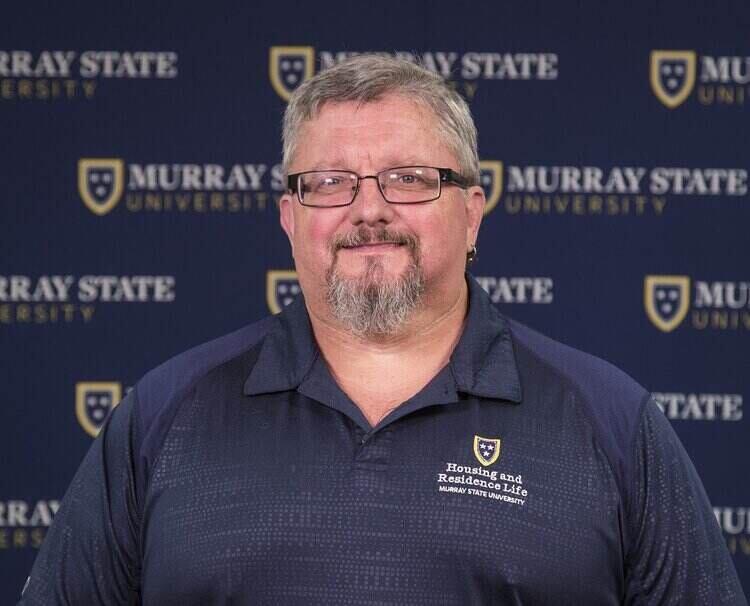 Murray State University Director of Housing Dr. J. David Wilson was recently presented with The Southeastern Association of Housing Officers (SEAHO) Founders Award. The award gives special recognition to an individual within the association who through dedicated service and initiative to SEAHO has epitomized the work and endeavors of the founders of the Southeastern Association of Housing Officers.
Criteria for the award include the following:
Must have actively served in the SEAHO region as a housing/residence life professional for at least five years.

Must have served on a minimum of two different SEAHO committees or task forces or have been a member of the Governing Council.

Must have made contributions to SEAHO and the housing/residence life profession that are judged to have been instrumental in furthering the advancement of the organization and the profession it represents.
SEAHO is comprised of college and university housing departments from the following states: Alabama, Florida, Georgia, Kentucky, Louisiana, Mississippi, North Carolina, South Carolina, Tennessee and Virginia.
Wilson has served in a leadership role with Murray State University Housing for 26 years and has worked in various housing organizations for 38 years.
"When I received a text that I had won the award, I first thought they were joking, but after a few more texts it began to sink in. I am shocked and humbled at this recognition," said Wilson. "My participation in SEAHO has never been about receiving recognition, but has always been about helping provide mentorship to support those individuals who do this housing job everyday."
**
Murray State University's Department of Earth and Environmental Sciences in the Jesse D. Jones College of Science, Engineering and Technology now offers an Anthropology track as a complement to its other programs that highlight interdisciplinary approaches to the study of earth and environmental sciences including Archaeology, Earth Science/Earth Science Secondary Certification, Environmental Science, Geography and GIS, Geology/Environmental Geology, Globalization and Development, and Sustainability Studies.
The Anthropology track will allow students to study humankind in all times and places. In particular, this track focuses on the study of human cultural diversity and the relationships between culture, the environment and human biological evolution. This track specifically promotes a broad temporal perspective in the study of humankind from the earliest ancestors to the present, and encourages students to think about how contemporary societies around the globe tackle challenges in ways that rely on traditional systems of knowledge and integrate them into some of the strategies that are pursued to make the current and future generations more resilient.
According to U.S. News and World Report's "Best Jobs" of 2023, the career of Anthropologist is ranked eighth in the "Best Science Jobs" category. The Bureau of Labor Statistics projects 6% employment growth for anthropologists between 2021-2031.
For more information about this track and other program offerings in the Department of Earth and Environmental Sciences, visit murraystate.edu/ees.
**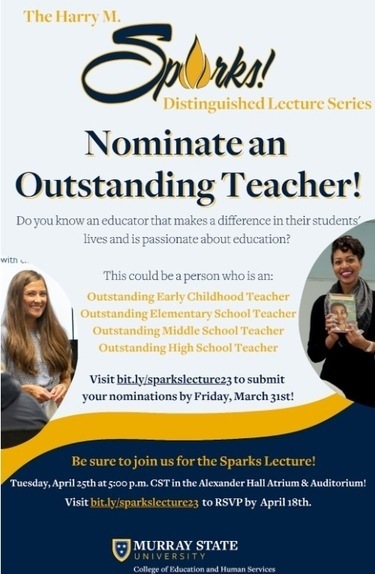 Murray State University's College of Education and Human Services (COEHS) will host its annual Sparks Lecture on Tuesday, April 25 from 5 p.m. – 7:30 p.m. in the Alexander Hall Auditorium. Following the lecture and awards portions of the event, a complimentary fish fry dinner will be served in the Atrium. The event is free and open to the public.
The categories for the Outstanding Teacher Awards are as follows:
Outstanding Early Childhood Teacher - includes head-start and preschool teachers

Outstanding Elementary School Teacher - includes all elementary school teachers

Outstanding Middle School Teacher - includes all middle school teachers

Outstanding High School Teacher - includes all high school and CTE teachers
The deadline to submit nominations for an Outstanding Teacher Award is Friday, March 31. For more information, including the nomination form please visit bit.ly/sparkslecture23.
Chosen award recipients will be recognized at the 2023 Sparks Lecture, an event named after Dr. Harry M. Sparks, the University's fifth president. This year's lecture will fall during National Crime Victims' Rights Week, and will be delivered by a panel of professionals who have worked with survivors in some capacity through their careers. Panelists include CASA by the Lakes executive director, Jessica Foust; Law Enforcement supervisor for McCracken County Schools, Austin Guill; Kentucky Center for School Safety director and former Marshall County High School principal, Patricia Greer; and Calloway County superintendent, Tres Settle.
"The Harry M. Sparks Distinguished Lecture Series is one of the most important events for the College of Education and Human Services," said Dr. David Whaley, Dean of the College of Education and Human Services. "Originally established by the Board of Regents in 1980, the Sparks Lecture Series is delivered annually to the Murray State University community and to interested others. The theme for this spring's program is 'Survivor Voices: Elevate. Engage. Effect Change.' This program will be delivered by a carefully chosen panel of experts."
To RSVP to the Harry M. Sparks Distinguished Lecture Series please visit at bit.ly/sparkslecture23.
**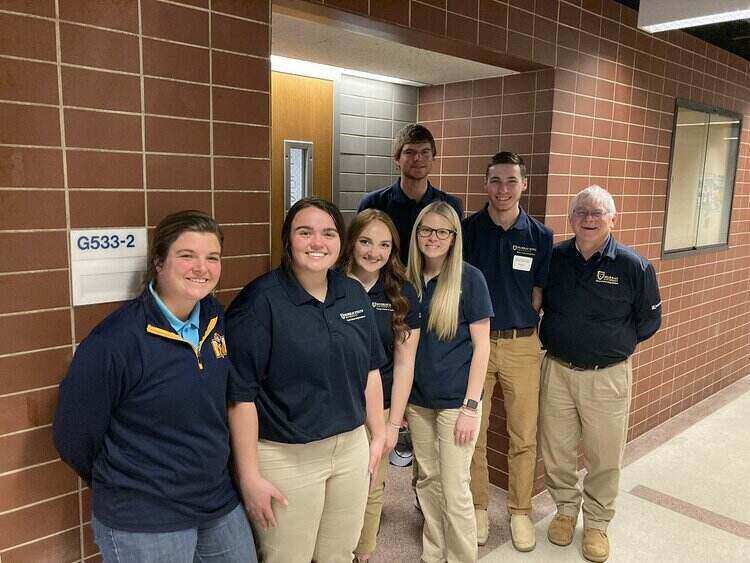 The Murray State University Crops Team competed at the Regional North American Colleges and Teachers of Agriculture (NACTA) Crops Contest in Ames, Iowa on March 4. Team members Mallory Wilson (Fancy Farm, Kentucky), Josh Pohl (Haubstadt, Indiana), Mallory White (Sturgis, Kentucky), Ava Isaacs (West Frankfort, Illinois) and Andrew Strieker (Breese, Illinois) were coached by Dr. David Ferguson and Dr. Megan Taylor.
The categories of the contest included agronomic knowledge, math, practicum, and plant and seed identification.
The plant and seed identification included a wide range of both crop and weed species from all over the United States. The team placed fifth out of nine different four-year universities. Among the top 25 individuals in the contest were Andrew Strieker and Mallory Wilson. While in Iowa, the team visited the Kinze Manufacturing Innovation Center in Williamsburg, Iowa that builds Kinze crop equipment.
**
The Murray State University Occupational Therapy (OT) program is a 2-year, master's level program that is housed at the Paducah Regional Campus in Paducah, Kentucky. The program currently works closely with the Exercise Science program to offer a 3+2 accelerated track only for exercise science students attending Murray State. When applying to the OT program, any undergraduate degree is accepted as long as the prerequisites are met. The program has had students with a variety of undergraduate majors including psychology, math, biology, arts, music, exercise science, health and human performance, nutrition, public health and health science.
The OT program is currently accepting applications until April 15, 2023 for the sixth OT cohort, with classes beginning for Fall 2023. Applications are generally due mid-January each year; however, the deadline has been extended.
For individuals interested in pursuing a rewarding graduate degree in OT, this is an excellent opportunity to plan and achieve career goals of providing quality health care services to a variety of populations in a fun and exciting way.
Please visit murraystate.edu/ot to learn more. Individuals with questions can contact Dr. Sherri Powers at spowers8@murraystate.edu or 270-809-1687.
About Murray State University: Since 1922, Murray State University has provided a collaborative, opportunity-rich living and learning community that fosters personal growth and professional success through a high-quality college experience. Students receive support from inspiring faculty and staff and will join a distinctive campus community — the Racer Family. With nearly 10,000 students, Murray State prepares the next generation of leaders to join more than 80,000 successful alumni who make a difference in their community, across the country and around the world. We are Racers. The University's main campus is located in Murray, Kentucky, and includes five regional campuses in Ft. Campbell, Henderson, Hopkinsville, Madisonville and Paducah.
To learn more about Murray State University, please visit murraystate.edu.