Racer Report: June 6-10
By Shawn Touney | Jun 10, 2022
MURRAY, Ky. — The latest Murray State University Racer Report includes student, faculty, staff and alumni accomplishments, announcements, upcoming campus events and more for the week of June 6-10.
**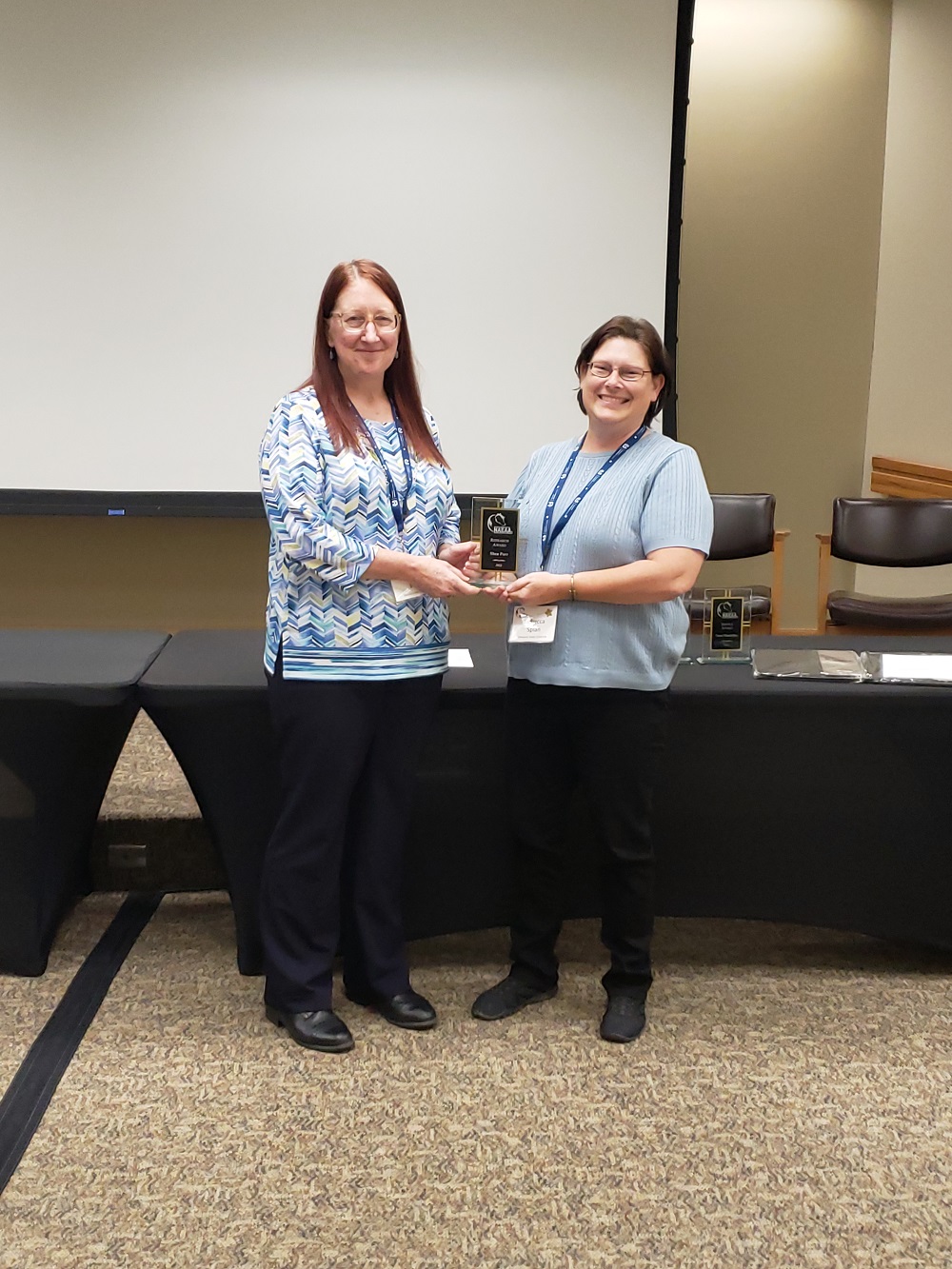 Dr. Shea Porr, Animal/Equine Science Department Head for the Hutson School of Agriculture, was the recent recipient of the first National Association of Equine Affiliated Academics (NAEAA) Research Award at the NAEAA annual conference.
"I'm excited about this award, because it's more based on research in teaching and working with students," said Porr. "I use research as a teaching tool, helping students learn how to develop a project, collect and interpret the data and then publish the results. It can be exciting to learn new things, and students learn a lot of soft skills along the way. I'm very proud of what our students have accomplished, and I'm happy to receive this award on their behalf. I couldn't have done it without them."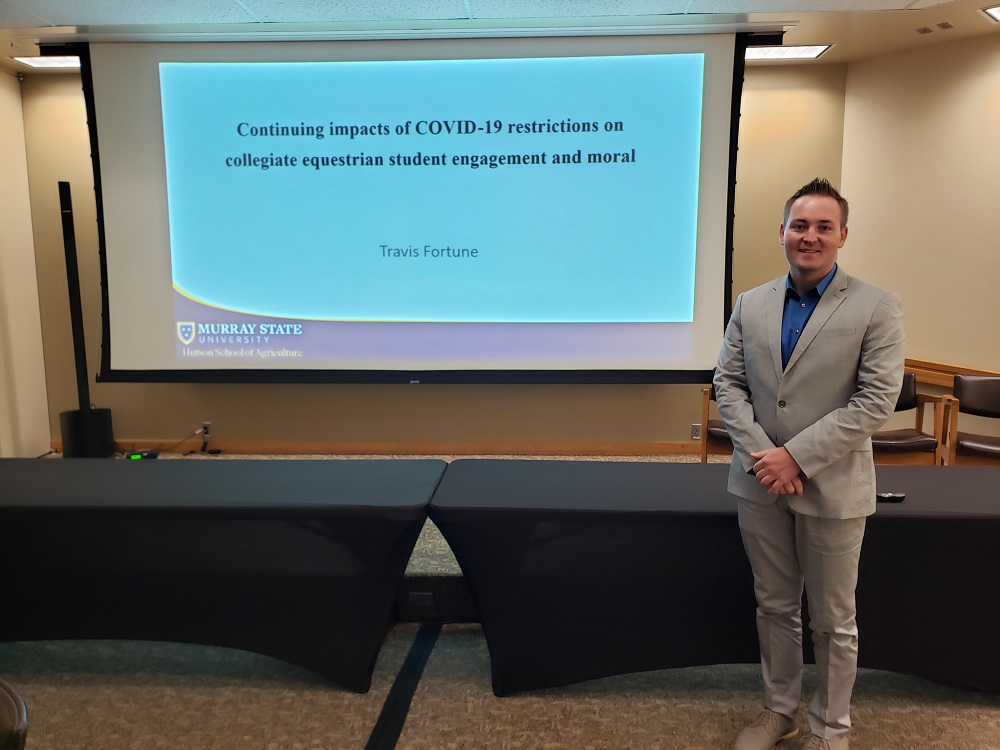 "We are extremely proud of this recognition for Dr. Porr, especially since the award was based on her research working with students," said Hutson School of Agriculture Dean Dr. Tony Brannon. "We pride ourselves on providing 'an education instead of just a degree' and her continuing work with students in undergraduate and graduate research is an outstanding venue to implement a well-rounded education for our students."
Also at the conference, student Travis Fortune presented graduate research, titled "Continuing Effects of COVID-19 Restrictions on Collegiate Equestrian Team Engagement and Morale". Fortune will be joining the Murray State faculty in a full-time role in August.
**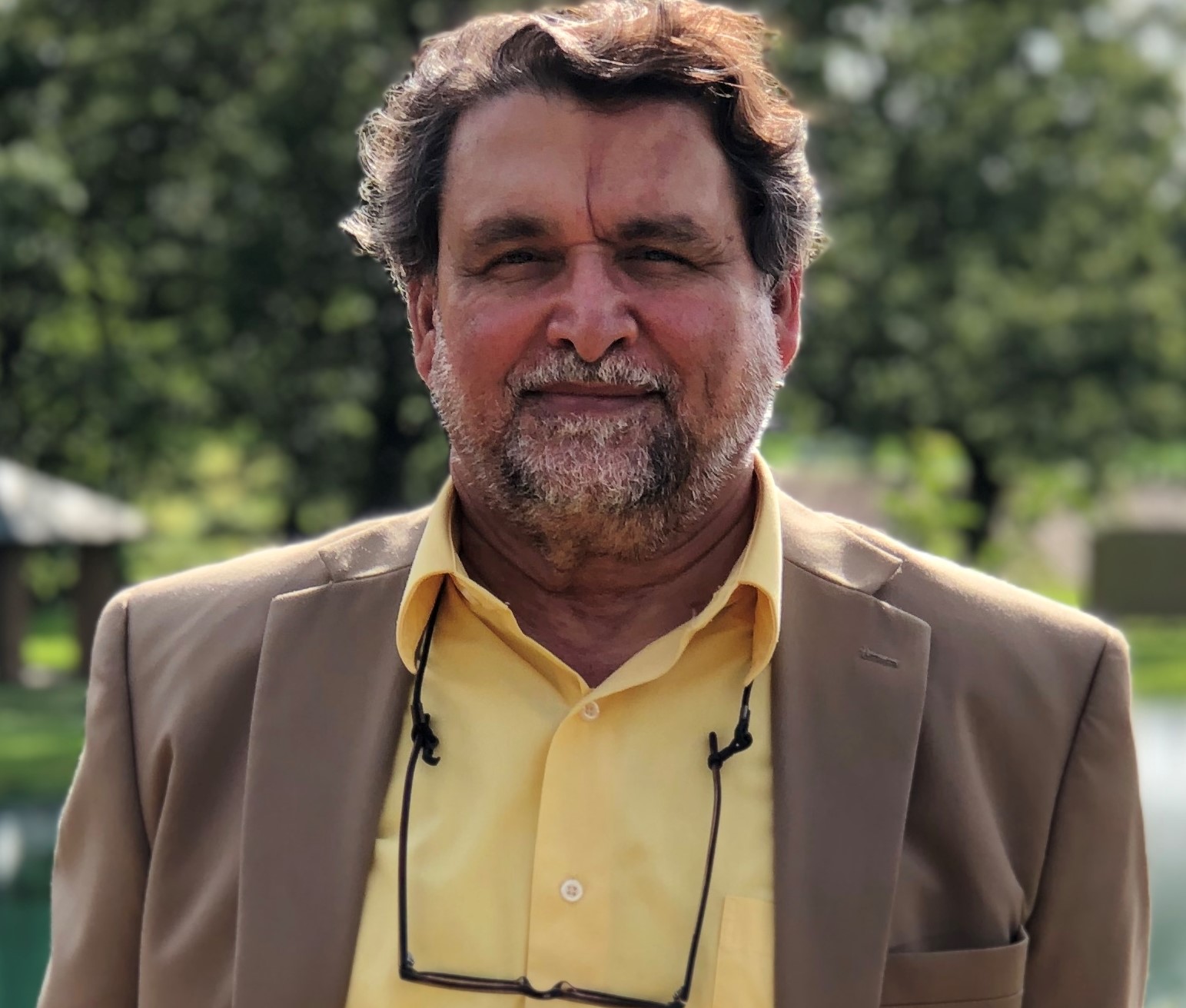 Dr. Abdul Yarali, professor of Cybersecurity and Network Management (CNM) and point of contact for the National Center of Academic Excellence in Cyber Defense at Murray State University, recently had a new book in Cybersecurity and Forensics come out of production and is now available. The book published by Nova Publishers Inc, titled "Cybersecurity and Digital Forensics: Challenges and Future Paradigms", covers cybersecurity, forensics, artificial intelligence, machine learning, the internet of things, and other technologies such as 5G wireless with innovative applications that cater to customers' needs. The book covers a comprehensive discussion and analysis of technologies, design and implementation of solutions for high volume and complex cybersecurity and cybercrime threats in the digital world.
"Cybersecurity is a proactive method protecting internet-associated systems, including hardware, software, and data, from cyber-attacks," said Yarali. "Cybersecurity has connections with organizational practices, physical infrastructure, massive IoT connectivity, and policies from this perspective. It is vital to consider putting in place a holistic cybersecurity strategy since the threat has increased in volumes and complexity due to advanced 'Hactivities' tools and methods. This strategy encompasses the preparations and safeguards to counter cyber breaches."
As technology advances, the standards for security need to be just as capable of changing and adapting to maintain confidentiality, integrity and reliability of the information. It will involve combining a reproducible, systemic approach with a well-thought-out and understanding approach. Those who can understand this will successfully adapt to changes across industries and technologies, while those who do not will struggle until they either understand or fade away.
"This book is the result of my long research work with our students and faculty of CNM," said Yarali. "I am very pleased to see that our CNM students are involved in research activities while on their journey to graduation at Murray State to become independent thinkers and ready to fill the gaps in cybersecurity careers in our nation. With the collaboration of two of our CNM faculty, Drs. Joyce and Sahawneh, I am glad we have finalized and published this book."
For more information on this book, visit https://novapublishers.com/shop/cybersecurity-and-digital-forensics-challenges-and-future-paradigms