Racer Report: May 23-27
By Shawn Touney | May 23, 2022
MURRAY, Ky. — The latest Murray State University Racer Report includes student, faculty, staff and alumni accomplishments, announcements, upcoming campus events and more for the week of May 23-27.
**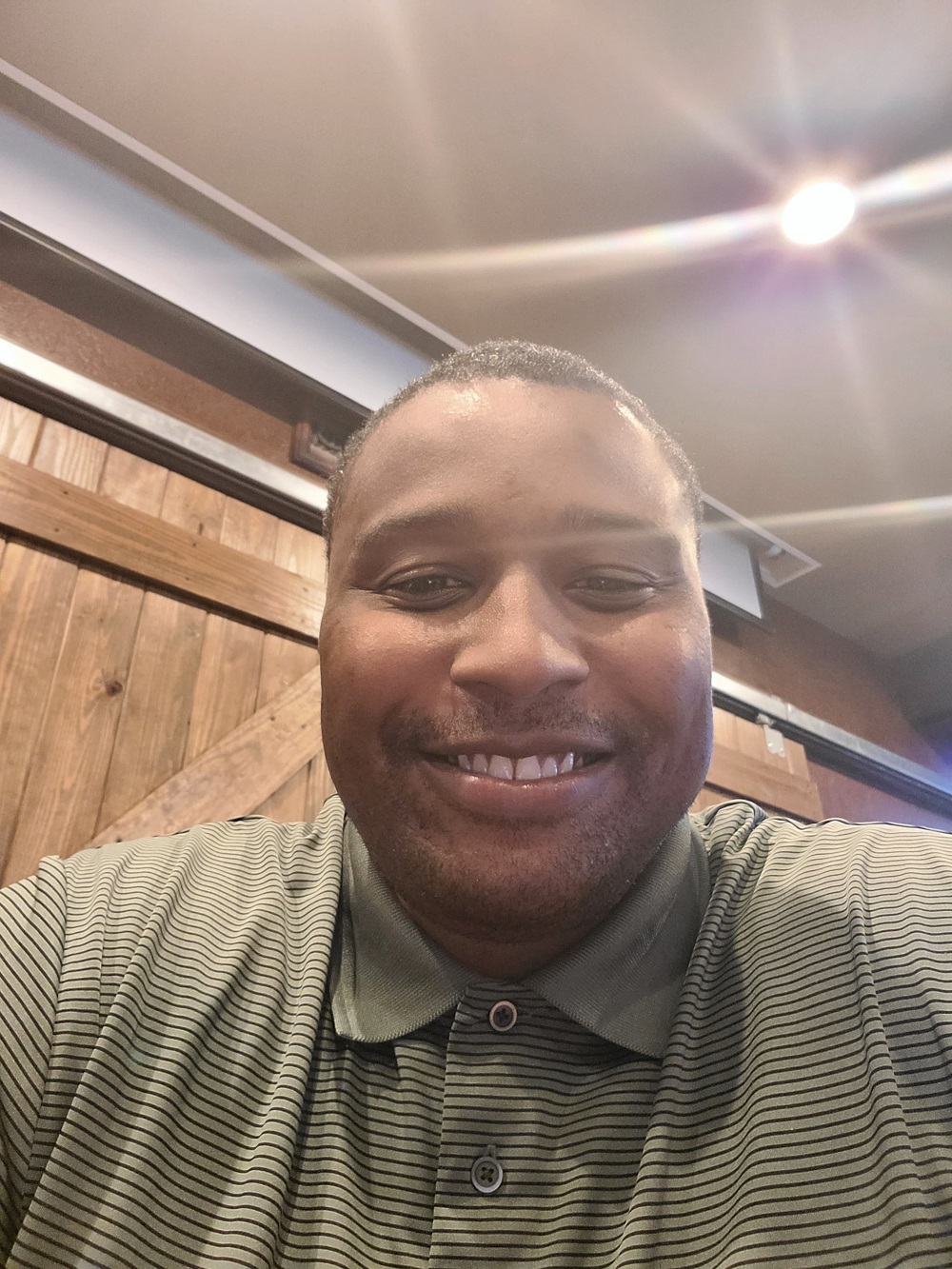 Dedrick Brooks, programming analyst in Murray State's Office of Institutional Effectiveness, has been selected for the Kentucky Council on Postsecondary Education's (CPE) Academic Leadership Development Institute (ALDI) program, which aims to prepare minority faculty and staff members for leadership roles in Kentucky higher education. The 24 participants were chosen from Kentucky's public universities and the Kentucky Community and Technical College System.
Brooks has a bachelor's degree from Bethel University in business administration management with a minor in computer information system, and recently earned his master's degree in information systems with a concentration in business analytics from Murray State. Out of the office, Brooks enjoys fishing, reading, learning new things and spending time with his family.
"We have a strong group of leaders from a variety of backgrounds participating in the program, and I'm excited about the unique perspectives and experiences they will bring to the table," said Dawn Offutt, executive director for diversity, equity and inclusion at CPE. "We are intentional about inclusion in our leadership development efforts because true equity isn't possible unless it is reflected at all levels of our higher education institutions."
ALDI, a year-long training and leadership development program, is focused on building the skills of early career, underrepresented minority faculty and staff who are on track for professional advancement through a series of interactive sessions and small group seminars. CPE established ALDI in 2017, and then reinstated the program in 2019 after receiving a $50,000 grant from the Lumina Foundation, which targeted efforts to close outcome gaps in postsecondary education.
Participants are nominated based on their leadership ability, interest in advancement and dedication to higher education.
**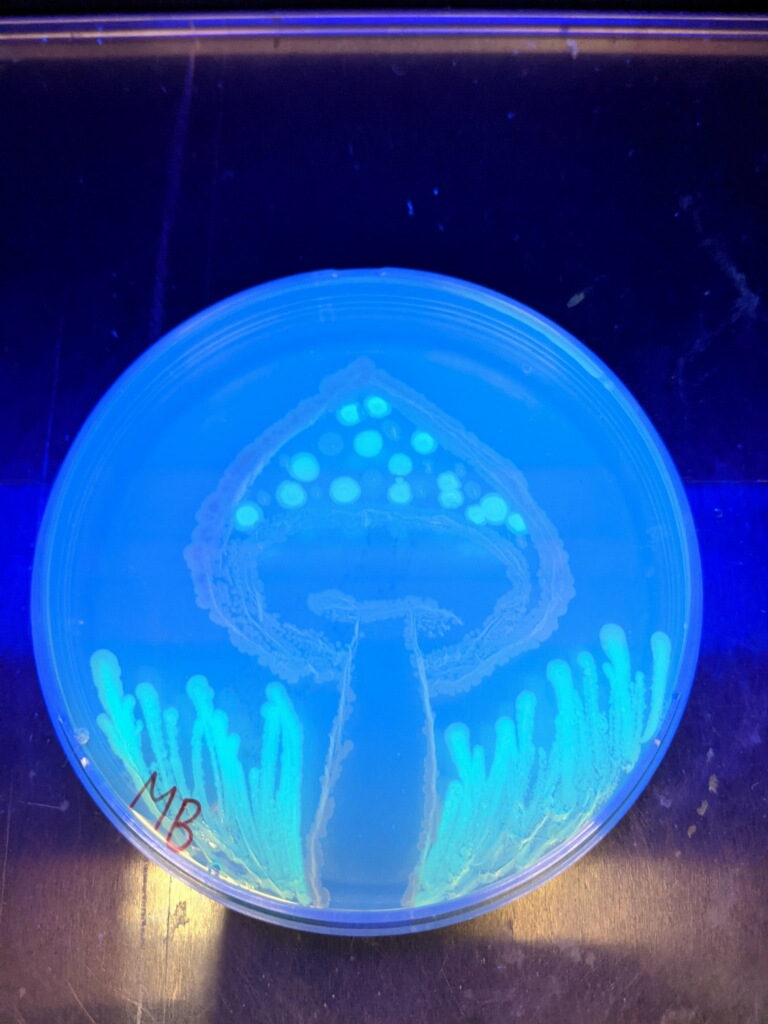 Murray State University's Jesse D. Jones College of Science, Engineering & Technology hosted this year's BioFest on May 6. BioFest 2022 was a fun and interactive event that was hosted by the Department of Biology at Murray State where kids of all ages and adults could interact with the biological research organisms on campus. The event was free and open to the public, allowing adults and kids to learn about the biological research that is currently happening at Murray State.
This year's BioFest was expanded to include all of the biology department adding plant, microbiology and conservation stations for the public to interact with.
"The event was a great success! Despite the storms, we hosted approximately 300 students from Murray Elementary, loads of Murray State students and many local families and others," said Dr. Laura Sullivan-Beckers. "We had 10 stations highlighting research interests of biology faculty, including conservation biology (Dr. Andrea Darracq), local fishes (Dr. Tim Spier), spiders and treehoppers (Dr. Laura Sullivan-Beckers), insects (Dr. Oliver Beckers and Dr. Michael Flinn) and more. The event has grown in attendance and content every year since 2017, when it was HerpFest, focusing primarily on snakes and lizards. This was the first year that we broadened the event to include biology faculty whose research is not animal-related."
Our plant biologists (Dr. Kate He and Dr. Suman Neupane) opened the botany lab and had lots of specimens to view under microscopes. Our microbiologist (Dr. Chris Lennon) displayed fluorescent bacterial art that his students had created in class. There were also some games and crafts. Our molecular biologist (Dr. Gary ZeRuth) had a "match-the-embryo" activity that highlighted the strong similarities among embryos of many vertebrate animals - evidence of common ancestry. Neurobiologist Dr. Dena Weinberger, who has a passion for dinosaurs, created a dinosaur footprint craft to help people learn about animal fossils. Many Murray State biology students were involved in helping faculty at their stations or leading stations themselves! It was really nice to see students and faculty working together to educate and excite the public about the research going in Murray State's Biology Department. We are already planning for the event next year and hope to see even more people join us!"

For more information on Murray State's Department of Biology please visit murraystate.edu/biology.
**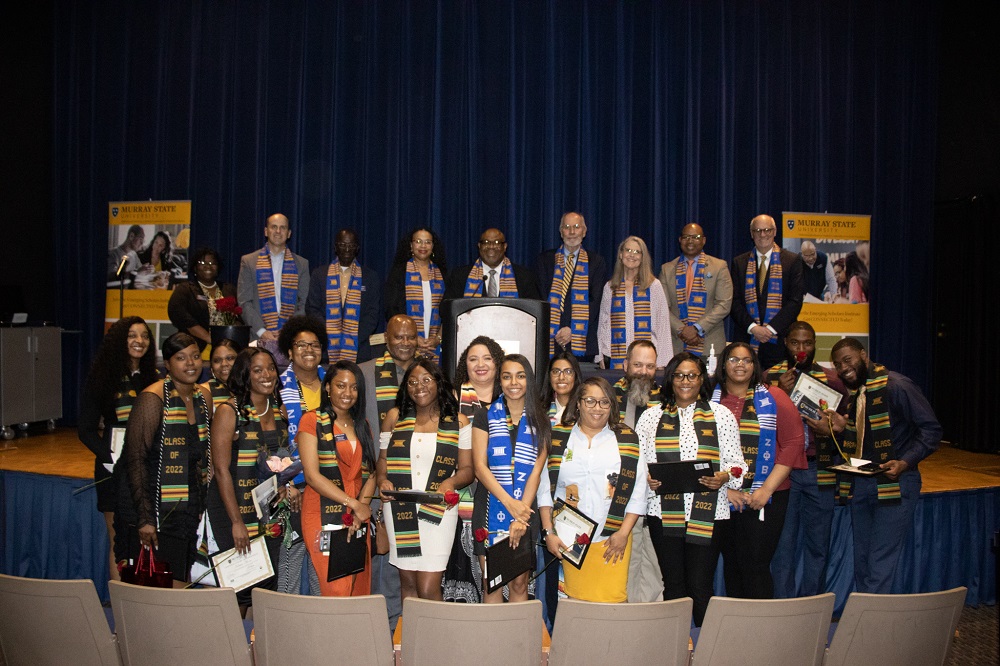 Murray State University Board of Regents members, administrators, faculty and staff recognized students from the Class of 2022 at the Hitimu Celebration, which took place on Friday, May 13 at the Curris Center and was hosted by the Office of Multicultural Initiatives, Student Leadership and Inclusive Excellence.
Hitimu is a Swahili word which means graduate, finish education, complete, qualify or end. The special event gives each graduate the opportunity to share their personal story and remarks in front of attendees, including family and friends.