Professor of Music Performs for Music Symposium
By Alex Pologruto | Dec 10, 2021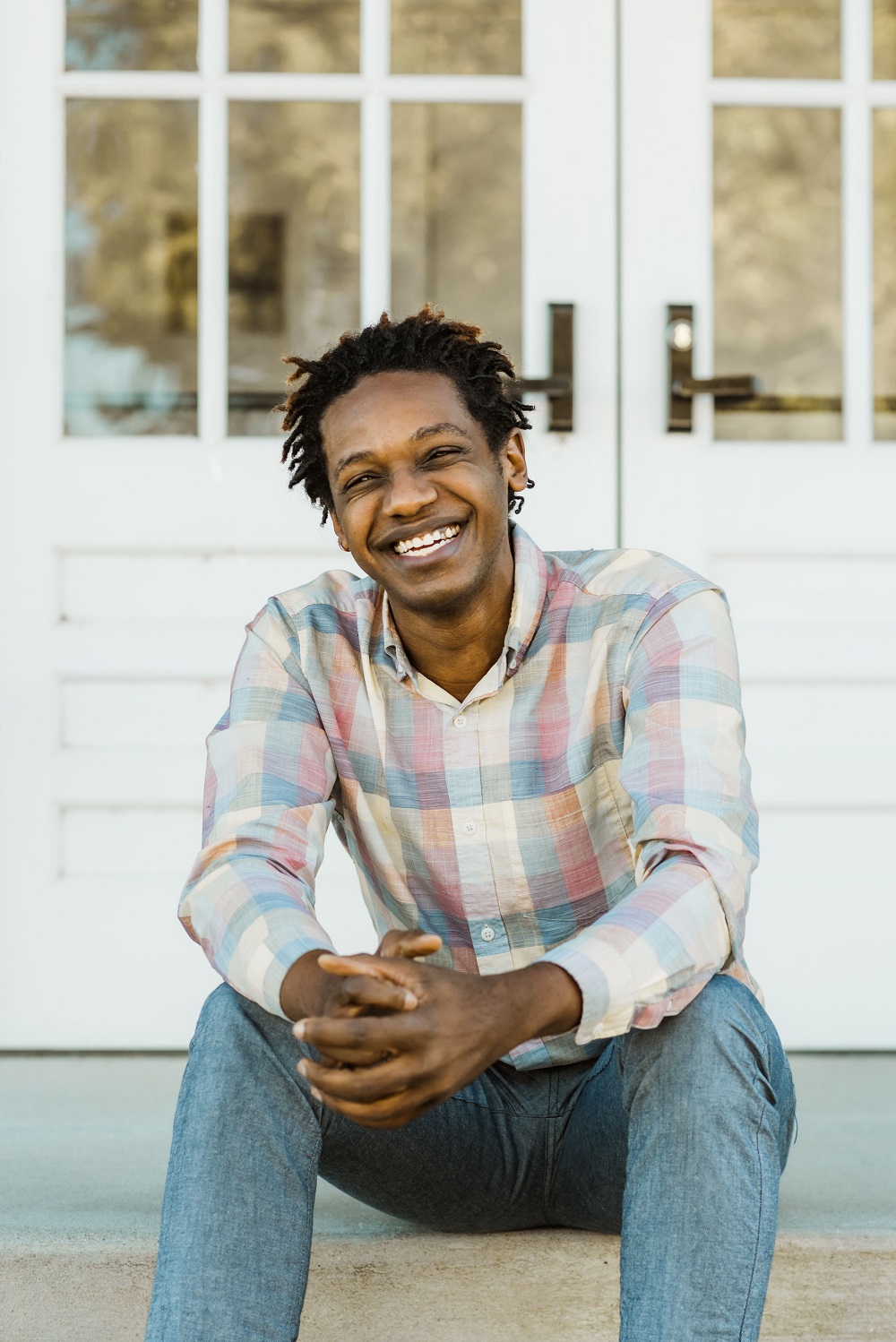 MURRAY, Ky. — Dr. Marquese Carter, assistant professor of music at Murray State University, recently participated as a featured artist in the Musical Bodies Symposium at Indiana University Bloomington.
Carter sang a lecture recital entitled "Born this Way: Black Voice and Black Bodies." The recital included art songs by Florence Price, Charles Brown, Margaret Bonds and Errolyn Wallen, along with musical theatre pieces and an arrangement of a disco track by up-and-coming composer Am're Ford.
Dr. Ayana Smith, associate professor of music in musicology at the Indiana University Jacobs School of Music and a specialist in Italian baroque opera, served as a collaborator with Carter on the recital. Together, they created a multi-media scholarly work that centered on black queer embodiment through visual media and song.
"My concert with Dr. Smith was the final event of the program," said Carter. "This lecture recital was a highly personal musical journey through my own self-discovery as a black queer trans* person. Dr. Smith presented her scholarly framework that explores the embodiment of the black experience through fashion as I sang my own story."
The Musical Bodies Symposium is sponsored by the Global Popular Music team from Platform, a new, integrative research initiative housed at Indiana University Bloomington created to allow arts and humanities scholars at every level of education — from undergraduates to professors — to connect their research, via interdisciplinary collaboration, to units on the Bloomington campus that do not normally work with humanists. Funded by the Andrew W. Mellon Foundation, Platform is investigating two areas of scholarship: Indiana Studies and Global Popular Music.
In October, Carter also joined the Bloomington Symphony Orchestra for a performance of works by Florence B. Price, the first black female composer to be nationally recognized. The orchestra presented Wade in the Water, a concert featuring a selection of Price's art songs as well as the Indiana premiere of her Symphony No. 4 in D minor.
In addition to performing with the orchestra, Carter participated in an informal discussion with the orchestra's Artistic Director Alejandro Gómez Guillén on Zoom. They shared insights on Price's art songs, expanded on their historical context and the renaissance of her music in the last few years, and addressed why her music and that of other composers of color have been historically overlooked.
Carter joined the Murray State Department of Music in 2020. They teach voice and music history, and their scholarship on Price has been featured in numerous forums including the Society for American Music conference and the New York Times.
To learn more about Carter's work, visit marquesecarter.com. To learn more about Murray State's Department of Music please visit murraystate.edu/music.