Local Pride committee offers upcoming events in celebration of National Pride Month
By Alex Pologruto | Jun 9, 2022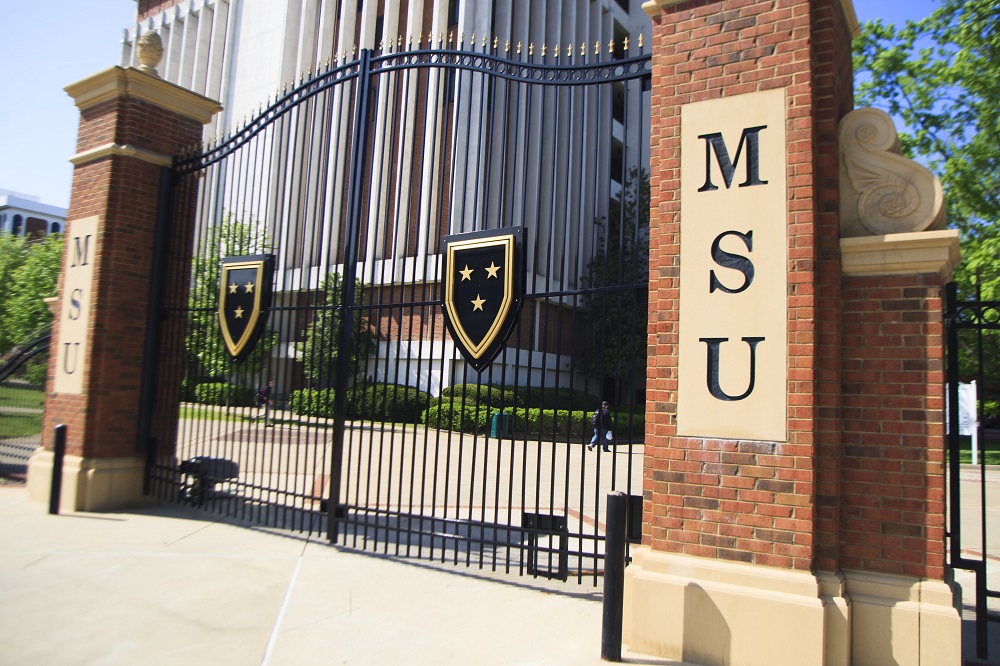 Murray State University was recently recognized as a LGBTQ-friendly campus by Campus Pride
MURRAY, Ky. — Murray Pride, LLC is a local, LGBTQIA+ organization founded in April 2022 with the mission to support local members of the community throughout the year. The group held its first board elections and announced its itinerary of activities for the 2022 season including partnering with the Murray Art Guild (MAG), a Drag Extravaganza, the annual Pride March to the Park, children's activities and its first religious service. Murray Pride, LLC's president, Devan Reed, and Murray State University student, Eli Pitcock, share that a variety of events will be taking place this month for the Calloway County community.
Pride weekend will start on June 10 and continue through June 12. The Murray Pride weekend is set to open with the Murray Art Guild Pride pop-up exhibition featuring local queer artists on June 10 from 6–9 p.m. The event will feature an exhibition of art that will be available for viewing at the MAG through June 17, as well as a safe space to create additional art and posters to use in the following day's Pride march. It will also feature a children's storytime with a local drag queen celebrity starting at 7 p.m.
The Pride march will be on June 11 beginning at 10 a.m. Those marching will be asked to gather at 9 a.m. in the Murray State University quad. The march will start at the corner of 15th Street and Olive Street, continue down Olive, and conclude at the Central Park amphitheater in Murray. Wagons and other large groups are asked to register with forms available at dgaziano.murraypride@gmail.com. The ending event at the park will feature games, vendors, educational booths and several speakers until 4 p.m. Festivities will be family-friendly with a kid-specific area located at the Playhouse in the Park porch from 12–1:30 p.m.
Murray Pride, LLC has also partnered with local small businesses, The Grove and Tap 216, to host the first Murray Pride Drag Extravaganza at 1300 N. 16th Street, Murray, Kentucky. This 21+ only event will be on June 11 at 9 p.m. and feature drag queen The Princess, who competed on VH1's RuPaul's Drag Race. Tickets will be available at the door for $25.
The group has also announced it will be featuring an LGBT-friendly spiritual service on Sunday, June 12 at 4 p.m. at the Arboretum for the first time.
"Since religion and church are such large parts of the local community, we were overwhelmed with their support last year," said Devan Reed (they/them), president of Murray Pride, LLC. "It really does help show inclusion of all people in the LGBTQIA+ community - religious or not."
"It is so vital to see the community organize for inclusion beyond the confines of campus. The work of Murray Pride, LLC is an exciting addition to the Murray and Calloway County community and the Pride Center fully supports their work," said the interim coordinator of the Murray State University Pride Center, Abigail Cox.
Murray State University was recently recognized as a LGBTQ-friendly campus by Campus Pride, the leading national nonprofit organization for student leaders and campus groups working to create safer, more LGBTQ-friendly learning environments at colleges and universities.
For more information on the events, please contact Karson McCall, Education & Outreach Coordinator for the organization, at 270-227-8507 or email at murraypridepr@gmail.com.