Department of Organizational Communication & Leadership Omicron Sigma Kappa makes a generous donation to local Calloway County elementary school
Department of Organizational Communication & Leadership Omicron Sigma Kappa makes a generous donation to local Calloway County elementary school
By Alex Pologruto | May 11, 2022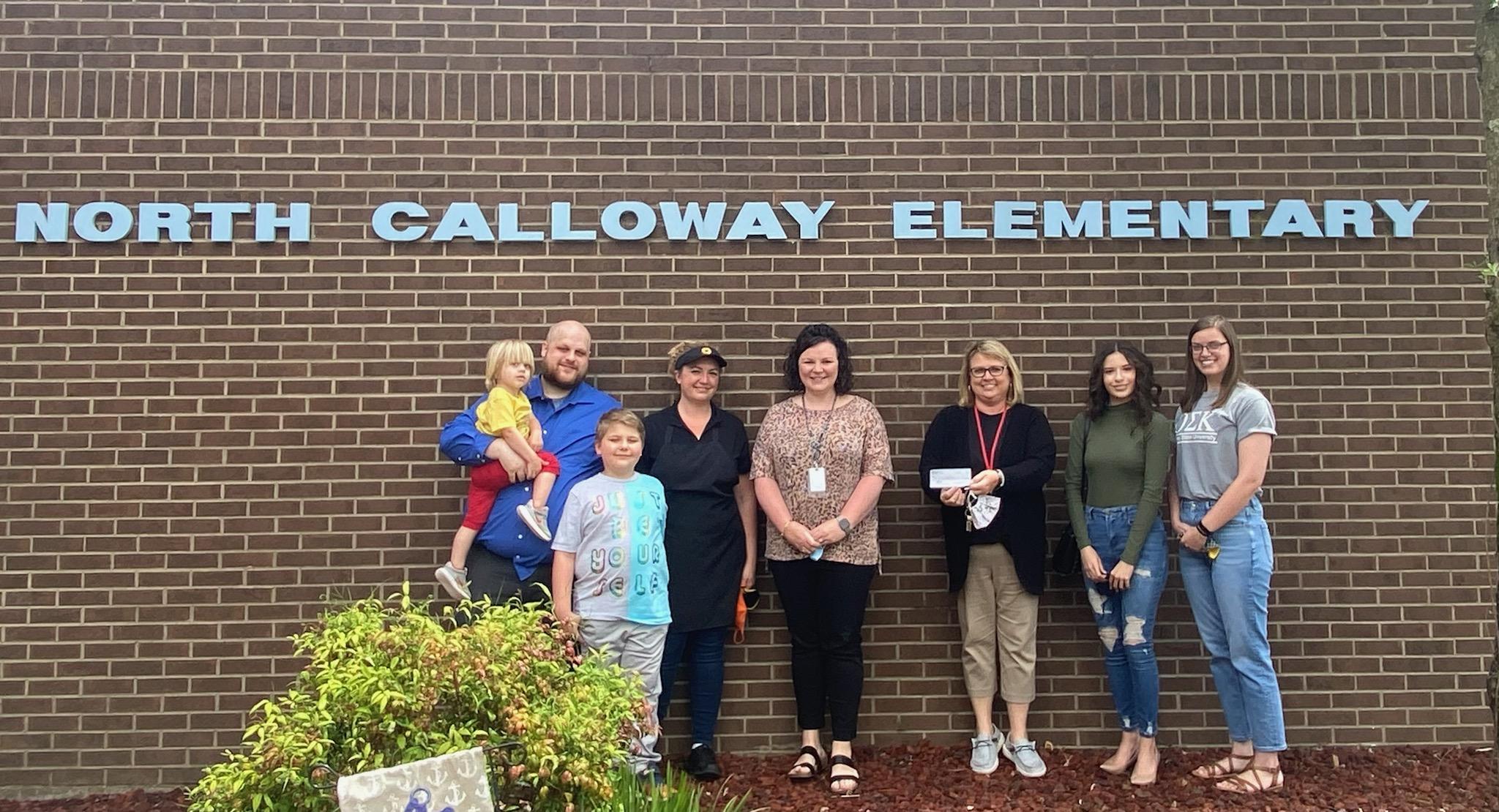 MURRAY, Ky. — Omicron Sigma Kappa (OSK), the student organization for the Department of Organizational Communication & Leadership at Murray State University, has led an initiative to donate school supplies, binders and technology equipment to North Calloway Elementary School.
This year, OSK set out to adopt the philanthropy of donating money and school supplies to North Calloway Elementary School. The organization first adopted the philanthropy after seeing the displacement of library books during COVID-19. Students were taking books home with them and once they returned from the pandemic, these books did not get returned or were damaged. Last year, OSK donated $400 to replace the books to give the children reading materials.
This year, the organization aimed to take it a step further by raising money to donate a Chromebook and technology equipment for students. Through rebate nights and fundraising efforts, OSK raised $500 to donate to the elementary school for these purposes. Additionally, during the first semester, the organization collected approximately $600 in school supplies and binders.
"I want to give a big thank you to our ongoing fundraising partnership with Qdoba Mexican Eats of Murray," said Dr. Geoffrey Luurs, advisor of the OSK organization. "With the help of this partnership, OSK was once again able to contribute to the needs of our local Calloway County students."
On April 26, OSK delivered a $500 check to North Calloway Elementary School that came from their fundraising efforts throughout the school year.
"North Calloway Elementary was very appreciative of our efforts," said Ana Moyers, president of the OSK organization. "Before we left the school, after donating the $500, the principal told us that if we ever needed anything from them, such as volunteer opportunities, then to just let her know. She said that we have been so generous to them. This shows the connections and impact OSK is making in the community. Now, not only do we have resources that we can use to expand our philanthropy, we have also made genuine, lasting connections."
For more information on Murray State's OSK organization please contact Dr. Geoffrey Luurs at gluurs@murraystate.edu.