Murray State University receives accreditation for a new Master of Science in Nutrition degree program
Murray State University receives accreditation for a new Master of Science in Nutrition degree program
By Viola Torkornoo | Apr 14, 2021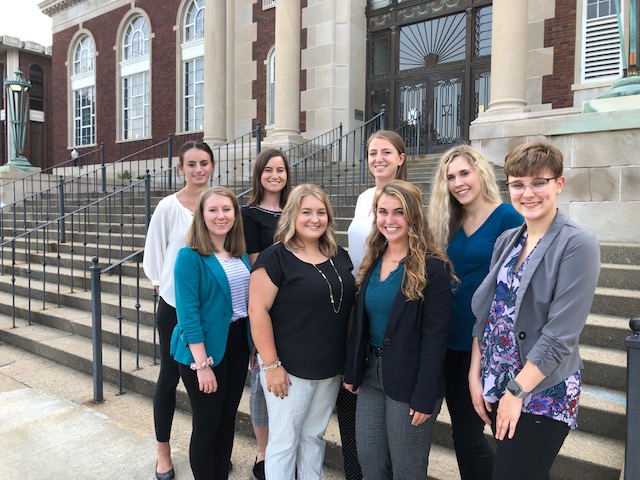 The University's Dietetic Internship program, within the School of Nursing and Health Professions, receives accreditation for a Master of Science in Nutrition degree
MURRAY, Ky. — The Murray State University Dietetic Internship program, within the School of Nursing and Health Professions, was notified on December 20, 2020 that they received accreditation from the Accreditation Council for Education in Nutrition and Dietetics (ACEND) through June 2028. The program also received approval from ACEND to add a graduate degree to the current dietetic internship completion requirements.
Mrs. Lori Crouch, Director of the Dietetic Internship, explained that the School of Nursing and Health Professions has successfully run an accredited internship undergraduate program for over 20 years and is excited to have received approval from ACEND to add a graduate degree to their program.
"The Master of Science in Nutrition program is offered in two concentrations: Dietetic Internship Concentration and Non-Internship Concentration" said Crouch. "These concentrations are designed to meet the need for highly-trained nutrition professionals."
After completion of the 15 month or four semester program, the incoming 2021 internship class will graduate with their Master of Science in Nutrition degree and be eligible to sit for the Commission on Dietetic Registration (CDR) national examination to become a Registered Dietitian Nutritionist (RDN). This is in line with the 2024 CDR requirement for a minimum of a master's degree to be eligible to take the credentialling exam to become a RDN.
"There are many benefits of accreditation to the University and the students as well," said Crouch. "If you want to become a Registered Dietitian (RD) you have to go through an accredited program. You have to go through an undergraduate accredited program and get your verification statement, which allows you to apply for the graduate accredited program. If you go to a university that offers a nutrition program but is not accredited, you cannot get an internship, you do not get a verification statement and ultimately, you cannot become a Registered Dietitian."
Speaking on how the program has impacted the students over the years, Crouch expressed great pleasure at the fact that many of the past internship graduates have successfully become Registered Dietitians, leaving marks in their various chosen areas of practice.
"Our past students have gone on to become Registered Dietitians in basically all areas; from the sports sector, to schools and even in the military. The possibilities are truly endless," said Crouch.
"I was happy to have been matched with Murray State for a number of reasons, but it was especially valuable to me to have an internship program geographically close to home, a program with low student to instructor ratios, and a program that enabled me to complete coursework towards earning a Master of Science degree," said Jamey Rice, a past student of the internship program. "The internship's emphasis on clinical nutrition fundamentals is valuable for dietitians seeking employment in virtually all practice settings from clinical nutrition care to community nutrition and beyond. Overall, the program provided the necessary instruction and support to prepare me for becoming a credentialed practitioner, and it offered a multitude of opportunities to further understand the areas of practice I hoped to focus on as I started my career."
Rice is currently a performance dietitian contractor working with the U.S. Army Special Operations Command populations.
Learn more about the Nutrition and Dietetics program at murraystate.edu/dietetics.