National Pan-Hellenic Council Plaza campaign underway on Murray State University's campus
By Alex Pologruto | Nov 16, 2021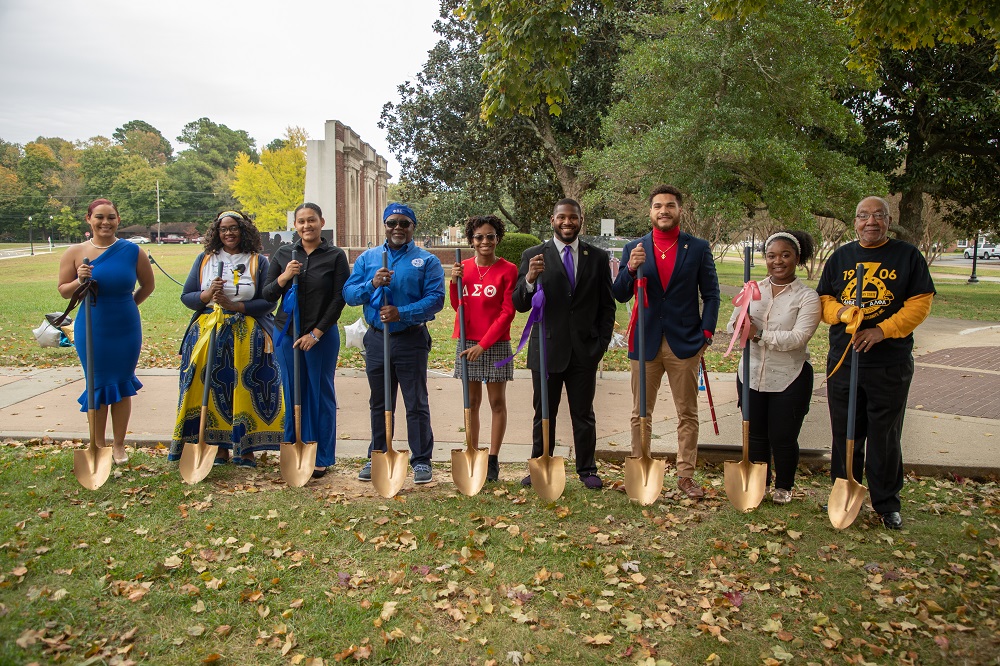 MURRAY, Ky. — The National Pan-Hellenic Council (NPHC) at Murray State University has announced a campaign to raise funds in support of the construction of a new plaza on the main walkway of the University's campus. The campaign has set a goal of $210,000 with $70,000 in support of the plaza committed by the University.
The plaza will include nine brick columns representing each Greek organization's letters and crest, along with bricks spanning out from each column. The announcement of the campaign precedes a vital mission to raise the remaining funding to support the plaza. The plaza will honor the nine organizations on campus and serve as a place to educate the community about the history of each of the organizations while offering a new outdoor gathering space for the community to engage and host programs.
"Murray State University is proud to support undergraduate chapters as part of the NPHC on campus today. Each group not only plays a vital role in student life but continues to produce confident and skilled leaders — leaders who succeed academically and strive to make positive changes in their community," said the Chair of Murray State University's NPHC Presidents Paige Carter.
The NPHC at Murray State University has a vibrant history with the mission to promote "unanimity" of thought and action as far as possible and to consider problems of mutual interest in the organizations.
"The National Pan-Hellenic Council Plaza will be a symbol of welcome, hope and pride," said ReNita Avery, Director of Student Life and the Curris Center.
Members have the opportunity to connect, engage and share in the brotherly and sisterly love that bind them together.
The "Divine Nine" NPHC organizations represented within the plaza include:
Alpha Phi Alpha Fraternity, Incorporated - Zeta Omicron

Alpha Kappa Alpha Sorority, Incorporated - Zeta Zeta

Kappa Alpha Psi Fraternity, Incorporated - Eta Beta

Omega Psi Phi Fraternity, Incorporated - Alpha Beta

Delta Sigma Theta Sorority, Incorporated - Eta Upsilon

Phi Beta Sigma Fraternity, Incorporated - Omicron Xi

Zeta Phi Beta Sorority, Incorporated - Nu Rho

Sigma Gamma Rho Sorority, Incorporated - Xi Alpha

Iota Phi Theta Fraternity, Incorporated - Epsilon Theta
"I am excited to help the Murray State Divine Nine raise the funds to construct the NPHC Plaza. Greek life on our campus is special and creates lasting friendships and memories. Anyone that supports the NPHC organizations may contribute to the campaign. Our hope is to have the remaining funds raised by May 2022, so that another celebration can be held during the 2022 Homecoming festivities," said Abby Hensley, Director of Development of the Hutson School of Agriculture-Student Affairs.
Personalized bricks may be purchased to be placed in the plaza with a minimum gift of $250. The names of supporters who give $10,000 or more will be proudly displayed on the plaza sign. For more information on the NPHC Plaza and to complete a brick purchase, please visit murraystate.edu/greeklife or contact Abby Hensley at ahensley2@murraystate.edu or 270-809-3131.