Mrs. Emily Roark and Dr. David Meinschein appointed to Murray State University Board of Regents
Mrs. Emily Roark and Dr. David Meinschein appointed to Murray State University Board of Regents
By Shawn Touney | Jul 18, 2022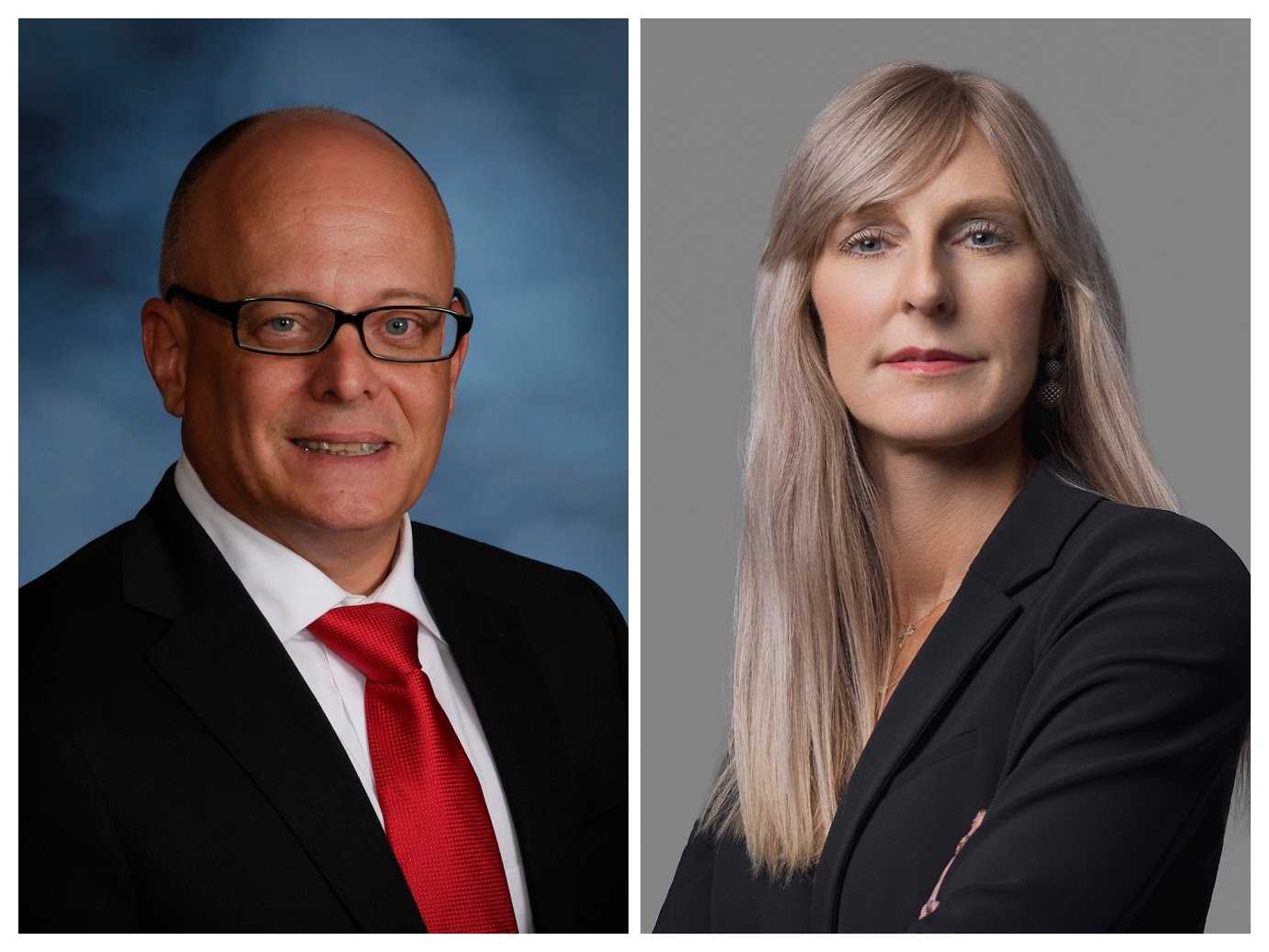 MURRAY, Ky. — Mrs. Emily Roark and Dr. David Meinschein have been appointed to the Murray State University Board of Regents by Kentucky Governor Andy Beshear.
Roark currently heads the Bryant Law Center, Mass Tort Division, where she has spearheaded millions of dollars in settlements for clients and has developed a passion to protect those who have been harmed by drugs and medical devices. Her career at the Bryant Law Center began with her graduation from the University of Kentucky (UK) College of Law in 2000. Before attending law school, Emily was a 1997 graduate of Centre College. At both Centre and UK, she maintained high academic achievements, including being named a John Y. Brown Scholar and serving as Editor on the prestigious Kentucky Law Journal.
Most recently, on August 20, 2021, Roark was appointed as a Special Justice of the Supreme Court of Kentucky, and was recently voted West Kentucky Star People's Choice Best Attorney 2021.
Roark is a past President of the McCracken County Bar Association, a National Trial Lawyers Top 100 Lawyers, a member of the American Association for Justice, a Fellow of Litigation Counsel of America, and a member of the Kentucky Justice Association where she served on the Board of Governors from 2016-2017. Roark currently serves as Vice Chair of the Barkley Regional Airport Board. She was appointed to the Magistrate Judge Merit Selection Panel and Reselection Panel by Chief District Judge Greg N. Stivers of the United States District Court for the Western District of Kentucky.
Said Roark, "I am deeply honored to serve on the Board of Regents, and have deep ties to Murray State University. My grandparents, Jack and Milly Ward, owned and operated 'The Hut' at MSU, after both graduated from Murray State. After them, their three children graduated from MSU, one of whom was my father. My parents met at MSU, and my two younger sisters attended Murray State. My family has always been proud that my maternal grandfather played on the then-only unbeaten and untied football team in 1933. He then met and married my grandmother at MSU, and all four of their children received teaching degrees from Murray State, one of whom was my mother. My family is deeply rooted in Murray State University and I am humbled and excited to begin my service."
Roark's term on the Board will expire June 30, 2028.
Meinschein is the Superintendent of Livingston County Schools. Prior to this position, he served as the assistant superintendent of instructional programs and principal at Ballard County Schools and as a science teacher, athletic director, instructional coach and assistant principal in Georgia.
Meinschein was commissioned through the Murray State University ROTC program and spent five years on active duty in the U.S. Army, serving with the 101st Airborne and the 25th Infantry divisions. Upon leaving the Army, he went to work for a Fortune 500 Company and a telecommunications company out of California's Silicon Valley that provided the first DSL internet access in the country.
He holds his bachelor's degree in biology from Murray State University, master's degree in science education from Piedmont College, a specialist's degree in leadership from Lincoln Memorial University, and is a proud member of the first graduating class of P-20 doctoral students at Murray State University.
Meinschein has received the PEAK Award for educational achievement, the KY Tell Winners Circle Award, the Woodmen of the World Community Partner Award, the AUSA and George C. Marshall Awards for military leadership, and is a Kentucky Colonel.
Meinschein met his wife Mary while attending Murray State University. Mary is a 1993 graduate of the Murray State University Nursing program and a 2020 graduate of the College of Education and Human Services Masters in Educational Administration program. David and Mary have seven children, three of whom are Murray State graduates: Emily, Caitlyn, and Sara.
Said Meinschein, "Murray State University provided the opportunity for my wife and I, both first generation college students, to receive a world class education. I am grateful to the institution and humbled to serve on the Board of Regents."
Meinschein's term on the Board will expire June 30, 2028.
"We are very excited to welcome Mrs. Emily Roark and Dr. David Meinschein to the Board of Regents," Murray State President Dr. Bob Jackson said. "These two individuals are accomplished professionals and have deep and long-standing ties to the University. We are looking forward to their contributions as we continue to advance the institution in our region and state."