Murray State University student wins scholarship to attend conference
Murray State University student wins scholarship to attend conference
Mar 31, 2021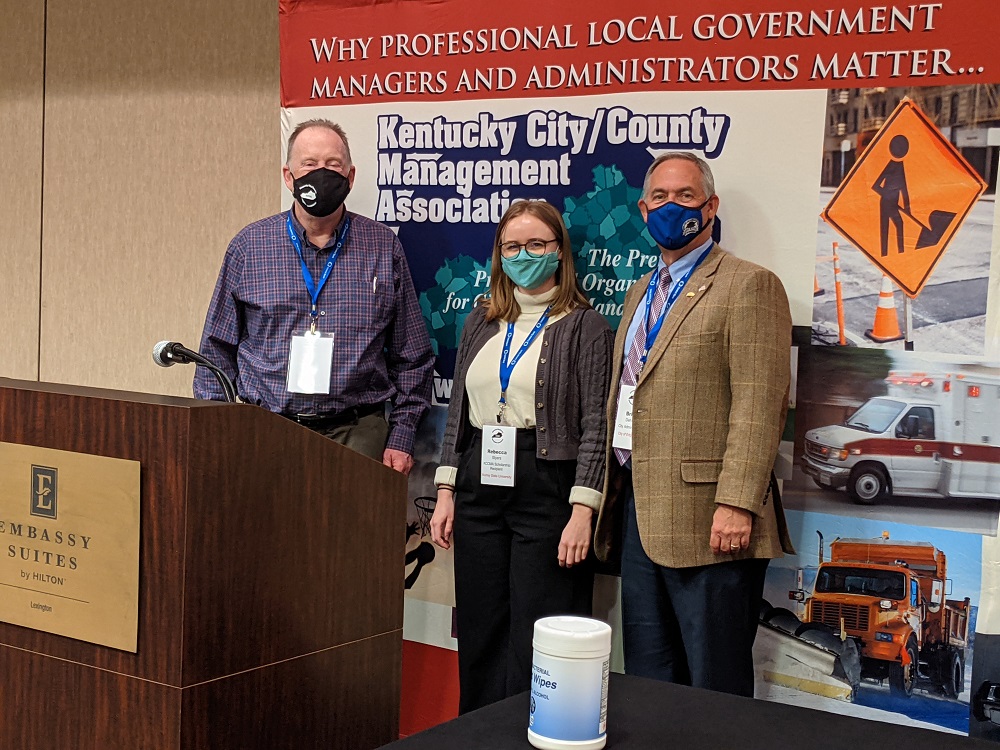 MURRAY, Ky. — Rebecca Styers, a graduate student in Murray State University's Master of Public Administration (MPA) program, recently attended the Kentucky City/County Management Association (KCCMA) conference. She was one of only three students to receive a scholarship to attend the conference.
The mission of KCCMA is to improve the quality of government, cities, counties and services throughout Kentucky by communicating ideas, sharing experiences, and providing access to professionals at the local level.
"This scholarship provided an opportunity for me to attend the conference for City and County Managers in Kentucky," said Styers. "At this conference, there were guest speakers that covered various topics relating to management, such as public safety, finance, and human resources. I was able to sit in and listen to these presentations as well as network with city and county managers from across the state."
Styers, a native of Knoxville, Tennessee, came to Murray State a year after completing her bachelor's degree in Political Science and Economics from the University of Tennessee-Knoxville.
"I was drawn to the Murray State MPA program because it was one of the few affordable online programs that offered a concentration in Economic Development," said Styers. "I am hoping to use my degree to learn more about public service and work within the field of economic development or economic policy analysis."
Murray State's MPA degree is offered as a traditional on-campus program in Murray and via Interactive Television (ITV) courses on Murray State's regional campuses in Paducah, Madisonville, Henderson, Hopkinsville or Fort Campbell. The degree can also be completed entirely online. The MPA degree readies students for a successful career as upper-level administrators in public service organizations.
To find out more about the MPA program, visit murraystate.edu/mpa.