Murray State University announces Distinguished Alumni Award recipients
Murray State University announces Distinguished Alumni Award recipients
By Carrie McGinnis | Mar 25, 2021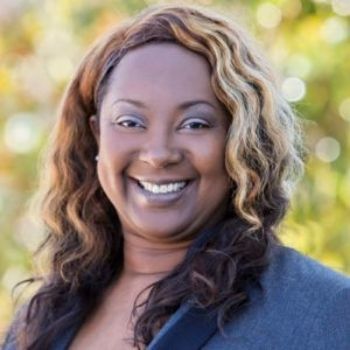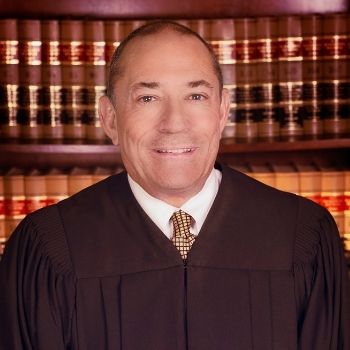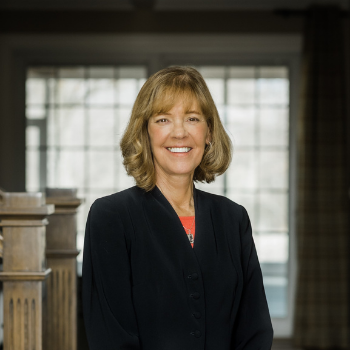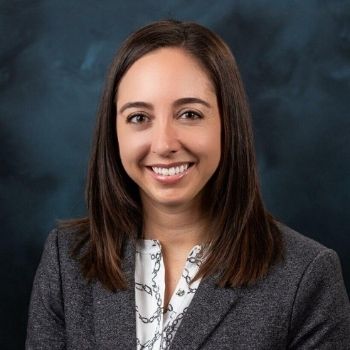 Virtual ceremony set for April 16 at murraystate.edu/streaming
MURRAY, Ky. — The Murray State University Alumni Association (MSUAA) is proud to announce that three outstanding Murray State alumni have been selected as the 2021 recipients of the Distinguished Alumni Award. This year's Distinguished Alumni event will be held virtually on Friday, April 16, and will honor the award recipients for both 2020 and 2021. Last April's annual dinner and banquet was cancelled due to the pandemic.
For more than half a century, the Distinguished Alumni Award has been presented annually to Murray State alumni who have made meaningful contributions to their professions on a local, state and national level. It is the highest honor an alumnus or alumna can earn from the MSUAA and recognizes those who have excelled both professionally and personally. The Distinguished Alumni honorees for 2021 include Dr. Melissa Collins, '99, Judge Alan Stout, '78 and Dr. Bonnie Higginson, '75, '78, '79. The Distinguished Young Alumni Award recipient is Dr. Samantha Erwin '11.
Dr. Melissa Collins came to Murray State to play Racer Basketball and completed her bachelor's degree in 1999 in elementary education before going on to earn a master's degree and doctorate from the University of Southern Mississippi. She has been employed by Shelby County Schools in Memphis, Tennessee for 21 years and currently teaches second grade at John P. Freeman Optional School. Dr. Collins has a passion for STEM instruction and teacher leadership, and her work has been recognized more than once on the national stage. Most recently, she was inducted into the 2020 National Teacher Hall of Fame. Collins was awarded the Presidential Award for Excellence in Mathematics and Science Teaching by President Obama in 2008, and she was a finalist for Tennessee Teacher of the Year and the Global Teacher Prize. In addition, she is a National Board – Certified Teacher and a founder of the National Board Network of Accomplished Minority Educators. She has won countless awards including Murray State University's College of Education and Human Services Outstanding Alumni Award in 2009.
Dr. Collins said she is most passionate about instilling a love of learning in each student with whom she comes into contact.
"I intend to leave a legacy of being the best educator I could possibly be for my students and to help them see and believe what is possible for them in the future," Collins said.
Judge Alan Stout entered Murray State in the fall of 1974, majoring in radio and television with a minor in political science. He and his brother were the first in their family to graduate from college. During his time on campus, Stout worked in the School Relations Office under director Phil Bryan. He loved working with Bryan and fellow students, such as Pete Lancaster, '71, giving tours of campus and promoting the University. Stout was very active in his fraternity, Alpha Tau Omega, and enjoyed participating in campus activities. He and several other Alpha Tau Omega alumni established a scholarship fund for the fraternity to benefit current and future students. One of his biggest role models while in school was beloved Journalism/Mass Communications professor and chair Dr. Bob McGaughey. He loved the spirit and wit that "Doc," as he was known, brought to every situation.
After graduation, Stout went to law school at the Chase College of Law at Northern Kentucky University and graduated in 1981. He established a successful law practice in his hometown of Marion, Kentucky, and later expanded to Paducah. After 30 years of practicing law, he was appointed as a federal bankruptcy judge in 2011. As an alumnus he served on Murray State's Board of Regents from 2004 to 2010 and was the chair of the board from 2007 to 2010. He also served as President of the MSUAA from 2005-2006.
"I think that's kind of part of the legacy of Murray," Stout said. "I think a lot of former students who become alumni remain very engaged and supportive of the University. We have a strong alumni base."
While he has accomplished much in his career, Stout said his greatest accomplishment is marrying his wife of 37 years, Doris, and raising three children, all of whom graduated from Murray State. He and his wife now go by Grammy and Pappy to their seven grandchildren.
After graduating from Murray High School, Dr. Bonnie Higginson said she came to Murray State undecided about her career direction. She was involved in campus life and her sorority, Alpha Omicron Pi, where she served as president. Her future husband, Cliff, was a brother of Lambda Chi Alpha, and they started dating during her sophomore year. One of Higginson's favorite memories during her time as a student was participating in All Campus Sing.
Higginson completed her bachelor's degree in rehabilitation in 1975, her master's degree in human development and leadership in 1978, and a specialist in college teaching in reading and higher education in 1979 – all from Murray State University. She earned her Doctor of Philosophy in 1985 from the University of Georgia and returned to Murray State as the coordinator of reading and study skills in the Learning Center. She also served as interim director of the Bachelor of Interdisciplinary Studies degree program before joining the College of Education as a faculty member. She quickly rose through the ranks as assistant professor, associate professor and professor, and was honored for her expertise in the classroom with the Murray State University Distinguished Professor Award in 2000.
Higginson served in several leadership roles throughout her career at Murray State, including chair of the department of elementary and secondary education, college head for White Residential College, associate provost and as the first female provost and vice president for academic affairs. She also served as professor emeritus upon her retirement in 2013.
"I am enjoying being retired but I miss the University a great deal," Higginson said. "My husband and I still stay very busy in the community and we love to travel," Higginson said.
Among her career highlights, Dr. Higginson lists study abroad opportunities in several countries around the world. She taught at Yunnan Normal University in China and led many groups of students to China, South Korea, Belize and Panama in subsequent years. She returned to China on numerous occasions to conduct research, recruit students and participate in professional conferences. She is also credited with creating the Belize International Teaching Experience which allows student-teachers to complete their educational hours in the small Central American country. In order to help future students experience the richness of international study, she and her husband established the Cliff and Bonnie Higginson Study Abroad Scholarship. Higginson resides in Murray and is still heavily involved with the community and the University.
2021 Distinguished Young Alumni recipient Dr. Samantha Erwin started at Murray State to pursue nursing, but after getting more than two years into the program, changed her major to mathematics. She immediately connected with faculty member Dr. Maeve McCarthy who she said helped shape her career aspirations.
"I can't say enough good things about Murray State and my time there," Erwin said. "Maeve McCarthy continues to be an amazing contact in my career."
During her time at Murray State, she served as captain of the equestrian team for three years and helped lead the team to Zone Finals on several occasions. She still actively competes and has remained one of the top-ranked amateur riders in the country for the past four years. Erwin was an undergraduate research fellow in the Biology and Mathematics Population Studies Program and co-authored a scientific research paper with her mentors and another fellow student. She has written more than ten scientific papers since that time and has been invited to speak at ten national and international scientific conferences.
After graduating from Murray State she received her master's and doctoral degrees in Mathematics from Virginia Tech with her thesis titled, "Mathematical Models of Immune Responses to Infectious Diseases." While at Virginia Tech she served as the vice president of the Graduate Student Assembly and founded a student chapter for the Association for Women in Mathematics. It was there that she also met her now-husband Dr. Daniel Sweeney. Erwin held a postdoctoral position at North Carolina State University where she developed mathematical models of antibiotic resistant pathogens.
In 2019, Erwin was hired as a research scientist at Oak Ridge National Laboratory. When the COVID-19 pandemic hit, her previous research and study proved highly useful. The focus of her job shifted to researching how the virus was spreading and the effects of intervention policy measures. One of her biggest career goals would be to further develop an independent research program at the National Lab. Erwin is involved in her community and she also provides a retirement home for a former Murray State University Equestrian Team horse.
"I've always thought so highly of my time at Murray, so this is a big honor for me," Erwin said.
The Distinguished Alumni ceremony will premiere at 5 p.m. Friday, April 16, on Murray State's YouTube channel and on the Murray State University Alumni and Friends Facebook page. Both links will be available to the public at murraystate.edu/streaming. The 2020 Distinguished Alumni and Distinguished Young Alumni award recipients who will also be honored that night include, Capt. (ret.) Steven J. Blivin, '86, Janet Lomax-Smith, '76, Dr. Robert McGaughey, III, '65, '69, Dr. Denise Rutherford, '84, '85 and Rebecca Francis Ballard, '02. Dr. "Doc" McGaughey will be honored posthumously.
More information regarding the virtual event, the Distinguished Alumni Award and the 2020-2021 honorees can be found at murraystate.edu/distinguishedalumni.