MSU and Anthem BCBS Medicaid, Kentucky launch scholarship program for future health care heroes
MSU and Anthem BCBS Medicaid, Kentucky launch scholarship program for future health care heroes
By Shawn Touney | Nov 2, 2022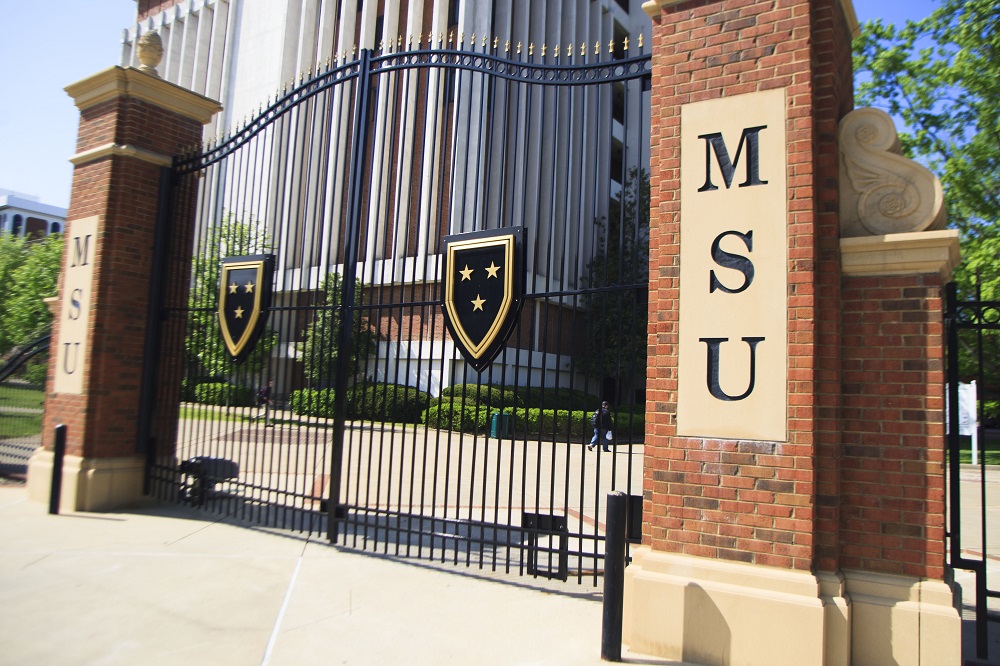 MURRAY, Ky. – Murray State University and Anthem Blue Cross and Blue Shield Medicaid in Kentucky announced today an endowed scholarship to expand the number of frontline workers in the western region of the state, increase access to care and improve health equity in Kentucky's rural areas. The Anthem Medicaid Rural Medicine Scholarship will support up to four students at Murray State through a $100,000 gift from Anthem Medicaid that will serve students for years to come.
According to the Kentucky Hospital Association's 2022 Workforce Survey Report, Kentucky hospitals reported more than 13,000 vacancies across 13 professional groups in 2021. Nursing topped the list with 22% of all nursing positions unfilled, and another 14% of nurses near retirement. Shortages such as this, coupled with the state's high prevalence of multiple chronic conditions, reinforce the need to expand the number of health care professionals in the Commonwealth.
"What an exciting opportunity for our health care students," said Murray State President Dr. Bob Jackson. "We are thrilled to partner with Anthem Medicaid to create this much-needed endowed scholarship. This gift helps us achieve our mission of preparing the next generation of leaders who will make a difference in their communities through health care."
Communities across Kentucky are still reeling from recent disasters that have devastated the Commonwealth. Areas already lacking quality health care are facing more struggles as facilities rebuild, families heal and individuals identify new health care options. This scholarship will help to build and maintain a robust network of highly skilled health care providers in some of Kentucky's most vulnerable communities.
"Anthem Medicaid recognizes the importance of investing in the future health care workforce to ensure that communities across Kentucky have access to essential health services and reducing health inequities," said Leon Lamoreaux, Anthem Blue Cross and Blue Shield Medicaid President in Kentucky. "We are proud to work alongside Murray State University to improve lives and communities in every area of the state and ensure institutions on the front lines of health care education and training, especially for rural and underserved communities of greatest need, are well supported."
The Anthem Medicaid Rural Medicine Scholarship applicants must be full-time students at Murray State, majoring in a health care-related field, including nursing, pre-medicine or pre-dentistry. The recipients must plan to work in western Kentucky for at least three years after graduating, helping provide more quality care in areas that need it most. The scholarship will be open to students beginning in fall 2023.
State Representative Mary Beth Imes (R-KY) and State Senator Jason Howell (R-KY) joined in lauding the Anthem Medicaid Rural Medicine Scholarship.
"I'm excited by this groundbreaking partnership between Anthem Medicaid and Murray State University," said Senator Howell. "Our state is in desperate need of new health care heroes, and this is but one innovative solution to help my constituents get the care they need."
"Between the pandemic and extreme flooding, the Commonwealth has been through so much over the last year," said Representative Imes. "It warms my heart to know partners like Anthem Medicaid and Murray State are finding ways to not only solve the shortage of health care professionals but also to create a bright future for our young people."
Today's announcement builds on Anthem Medicaid's recent partnerships with several other institutions across the Commonwealth. In the last year, Anthem Medicaid has pledged more than half-a-million dollars to invest in the future of education and access to health care throughout the Commonwealth.
Currently, Anthem Medicaid serves more than 178,285 individuals in the Commonwealth, including 42% of whom live in rural areas.