Two journalism and mass communications students receive national recognition in the Hearst Audio News and Television Feature competition
Two journalism and mass communications students receive national recognition in the Hearst Audio News and Television Feature competition
By Kaitlyn Black | Apr 15, 2021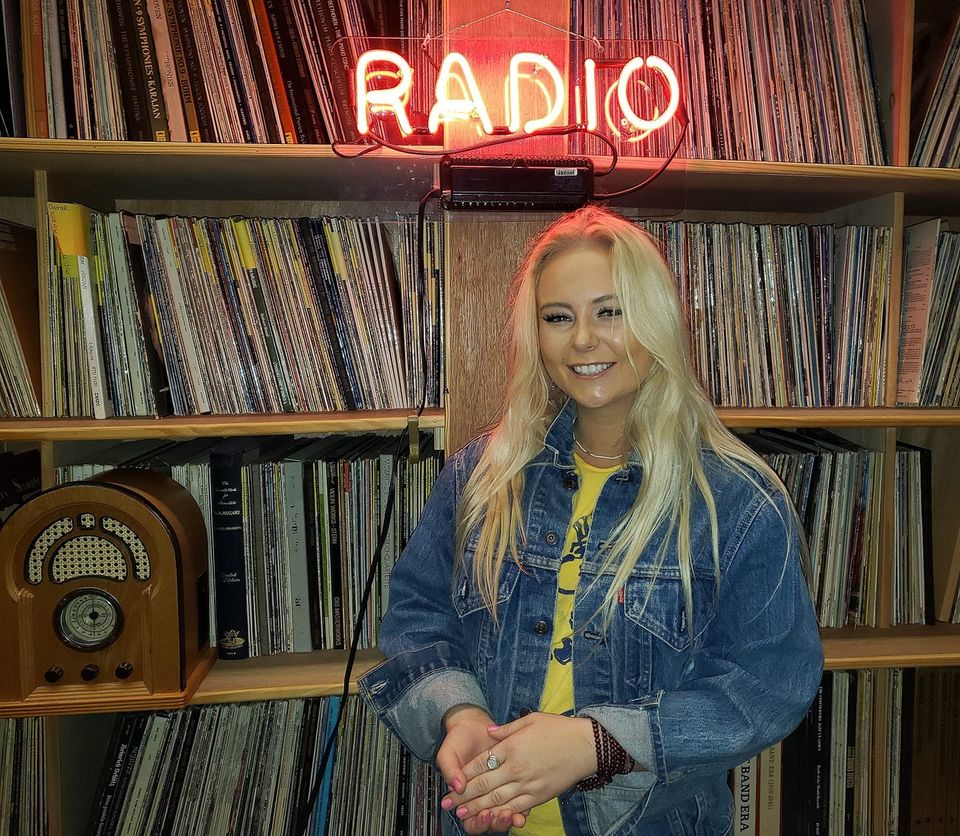 Murray State University's Piper Cassetto and Hannah Bullard receive fifth and sixth place, respectively, among numerous journalism students nationwide
MURRAY, Ky. — Two Murray State University journalism and mass communications students have been selected as winners in the radio and television categories of the prestigious Hearst Journalism Awards program this year.
Piper Cassetto, a senior television production major, won fifth place in the Hearst TV 1 Competition, and Hannah Bullard, a senior journalism major, won sixth in the Hearst Audio News and Features Competition. The Hearst Journalism Awards recognize winners of monthly competitions in writing, photojournalism, television, audio and multimedia journalism. Participants from 103 accredited schools through the Association of Schools of Journalism and Mass Communication are eligible to enter the awards, which are among the top awards for student journalists.
In spring 2020, Cassetto began a production on Pony Up, a docu-series following the Murray State Racer Girls on their journey to the OVC Tournament. The team was one member short for performance qualification, so their manager, Blaire Sullivan, volunteered to participate. Team captains Kaelyn Spowart and Sydney Beaupré had three weeks to teach Blaire everything she needed to know, including the basics of dance. The series premise rested on one big question: could Blaire and the Racer Girls pull it off?
"The biggest production obstacle was the story's inherent uncertainty," Cassetto said. "Since the unfolding of events and the series filming occurred simultaneously, the success of the project depended on the documentation of every moment. This level of detail culminated in a series packed full of successes, hardships, feelings, fun and abundant anticipation. I owe the Racer Girls a huge debt of gratitude for allowing me to come along for the ride."
Upon Pony Up's completion, Cassetto's television production capstone professor, Dr. Kevin Qualls, asked her permission to enter it into the Hearst Media Award competition. She agreed, and he submitted links to two episodes, accompanied by basic information about the project and herself.
"Needless to say, this achievement would not have been possible without his time, effort and dedication," Cassetto said. "I am so thankful for him, as well as all of the wonderful people who participated in this journey,"
Qualls praised Cassetto's work.
"A hallmark of a good student media project is when the production is so polished that you no longer notice the shot sequences, lighting and sound and instead get caught up in the story," he said. "When the production quality is that good, the student has succeeded. Apparently, the judges at the Hearst Television awards had the same experience. I'm glad that Piper is getting this recognition for her talent and hard work. And it feels so good to see Murray State ranked among some of the most recognized media programs in the country."
Hannah Bullard, a senior from Hopkinsville, Kentucky, placed sixth in the Hearst Competition for Radio. Bullard was recognized for a WPLN News and WKMS piece that was published in October 2020.
Bullard said she found the idea for her story about a Clarksville, Tennessee character company while she scrolled through Facebook. The story took her about three weeks to piece together with interviews and editing.
"A friend of mine posted a few very eye-catching photos," she said. "My friend, Joy Pointe, works for a character company in Clarksville, Tennessee and has only ever portrayed Tiana from 'Princess and the Frog' because she is one of only two Black actresses working for the company, but in these photos she was portraying Elsa, Ariel and other traditionally portrayed white princesses."
Leigh Landini Wright, associate professor of journalism, entered Bullard's work after Bullard completed a capstone class assignment to critique a piece of previously published work. Bullard began working at WKMS, the NPR affiliate on campus, two years ago.
"Hannah has a way of finding the heart of a story and telling the stories that matter to the people of far western Kentucky through her work at WKMS," Wright said. "She gravitates to feature stories about people and their community. I am proud of how she has developed as a journalist and look forward to following her career."
Learn more about Murray State University's journalism program at murraystate.edu/JournalismandMass Communication.
The Hearst Journalism Awards Program is conducted under the auspices of accredited schools of the Association of Schools of Journalism and Mass Communication and fully funded and administered by the William Randolph Hearst Foundation. This program consists of five monthly writing competitions, two photojournalism competitions, one audio and two TV broadcast news competitions and four multimedia competitions, with Championship Finals in all divisions, with the exception of team multimedia. The program awards up to $700,000 in scholarships, matching grants, stipends and intercollegiate awards annually.