Greek life excels academically in fall 2022 semester
Greek life excels academically in fall 2022 semester
By Jennifer Cline | Jan 24, 2023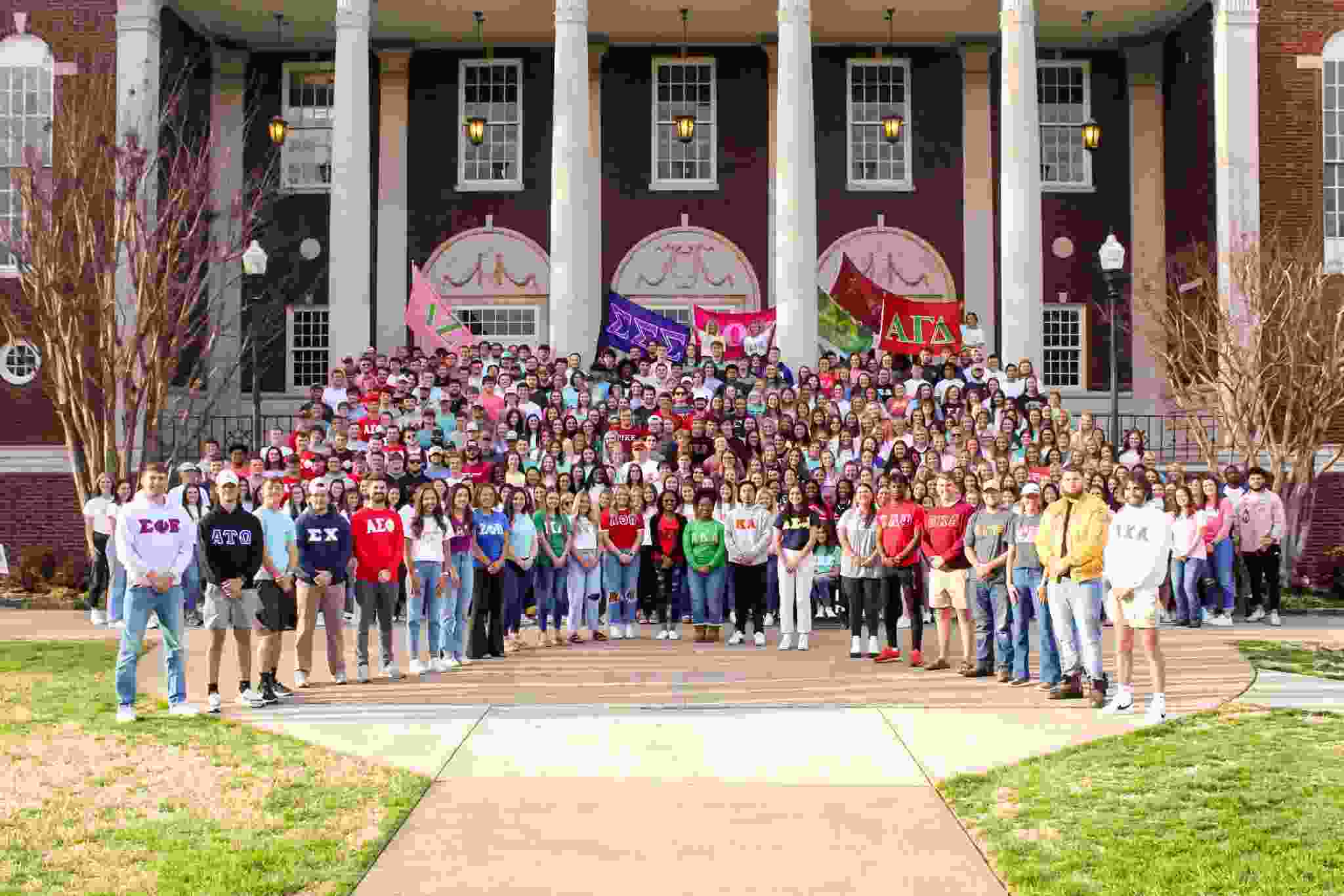 MURRAY, Ky. – Murray State University Greek organizations showcased a successful fall 2022 academic semester based on the recently released grade report. Alpha Sigma Alpha led the sororities among fall 2022 active members with an overall 3.51 GPA, while Sigma Phi Epsilon excelled among the fraternities with a 3.52 overall GPA. Alpha Sigma Alpha and Sigma Phi Epsilon new members had an outstanding semester with a 3.56 GPA and 3.32 GPA respectively.
"I am very pleased, once again, that student members of fraternities and sororities have set a high standard for academic performance at Murray State University," said Dr. Don Robertson, vice president of student affairs and enrollment management. "The overall cumulative GPA of Greek member groups for both men and women is higher than the overall cumulative average of the University. This is a testament to the focus and priority our fraternities and sororities place on scholarship and academic success. Murray State University takes great pride in the academic success and commitment to excellence of our Greek organizations."
At Murray State, the all-Greek GPA has been higher than the all-campus GPA for the past 14 semesters. Individual organizations work diligently to be successful academically and compete yearly for the President's Cup, an award presented to the fraternity and sorority with the highest chapter GPA. In addition, Greek organizations have developed programming to help support members academically. Since it is imperative to a student's collegiate success that they succeed academically, both organizations and the Office of Greek Life provide academic assistance to help support Greek members.
The Murray State Greek community has 1,050 members, making up 14 percent of Murray State's undergraduate population. The mission of the Office of Greek Life is to promote an atmosphere where chapters and individuals can excel in leadership, scholarship, service and philanthropy and personal growth.
For more information about Greek life at Murray State University, please visit murraystate.edu/greeklife or call 270-809-6951.