Office of Multicultural Initiatives, Student Leadership and Inclusive Excellence hosts 16th annual Diversity Achievement Awards
Office of Multicultural Initiatives, Student Leadership and Inclusive Excellence hosts 16th annual Diversity Achievement Awards
By Shawn Touney | May 25, 2022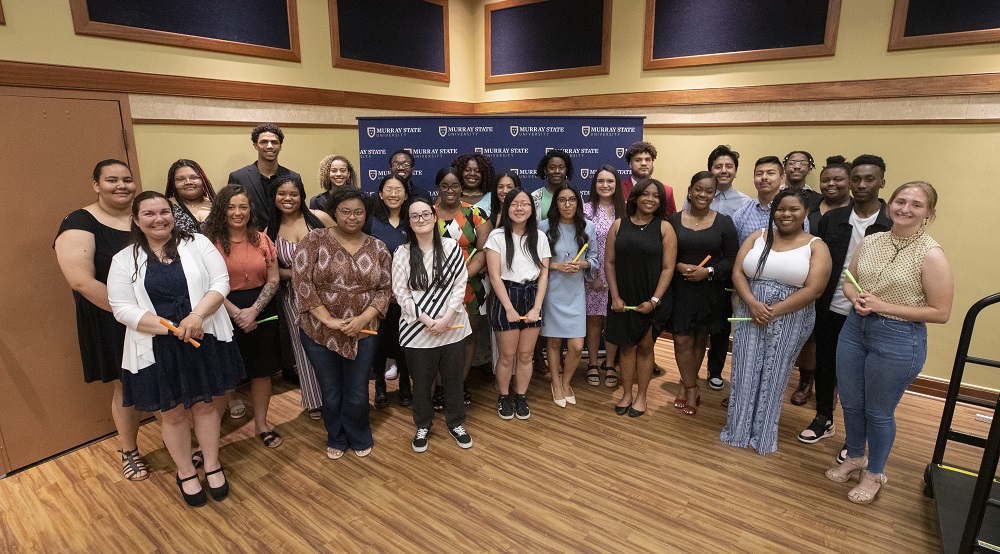 Dr. Aaron Thompson, president of the Kentucky Council on Postsecondary Education, along with other individuals and groups honored at special event
MURRAY, Ky. — Murray State University's Office of Multicultural Initiatives, Student Leadership and Inclusive Excellence (OMI) held the 16th annual Diversity Achievement Awards on April 30. This event recognizes the academic, leadership and diversity achievements of graduate and undergraduate underrepresented minority (URM) students, student organizations and student leaders who support diversity, equity and inclusion.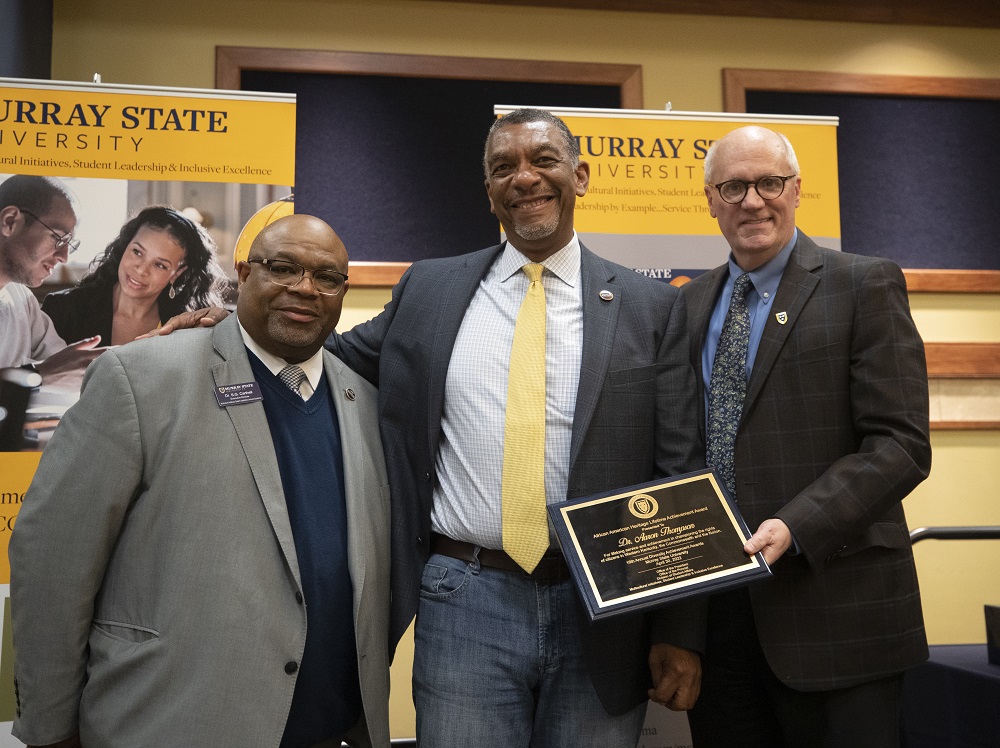 OMI Executive Director and the program's founder, Dr. S.G. Carthell stated, "This program has a significant impact on URM students' sense of belonging and promotes the inclusive culture we aspire to achieve through the guiding principles outlined in the Murray State Community Commitment."
More than 260 students, faculty, staff and friends attended the event this year.
Students and student organizations were honored for their academic excellence, service and leadership. Dr. Aaron Thompson, president of the Kentucky Council on Postsecondary Education, was awarded the 2022 African American Heritage Lifetime Achievement Award for his lifelong service and achievement in championing the rights of citizens in western Kentucky, the Commonwealth and the nation.
Alumnus Johnnie Green was awarded the Alumni Leadership and Mentoring Award for his philanthropy and mentoring of students in the Emerging Scholars Institute.
Brian White was posthumously awarded the Brian C. White Diversity and Excellence Award for his service as a student leader and peer mentor.
Murray State Director of Athletics Kevin Saal and the athletics department were awarded the Arpana and Archana Gambiraopet Campus and Community Impact Award for their excellence in promoting diversity and community at Murray State and the surrounding community.
To learn more about Murray State's Office of Multicultural Initiatives, Student Leadership and Inclusive Excellence, please visit murraystate.edu/omi.