Murray State University celebrates centennial year in 2022
Murray State University celebrates centennial year in 2022
By Shawn Touney | Feb 1, 2022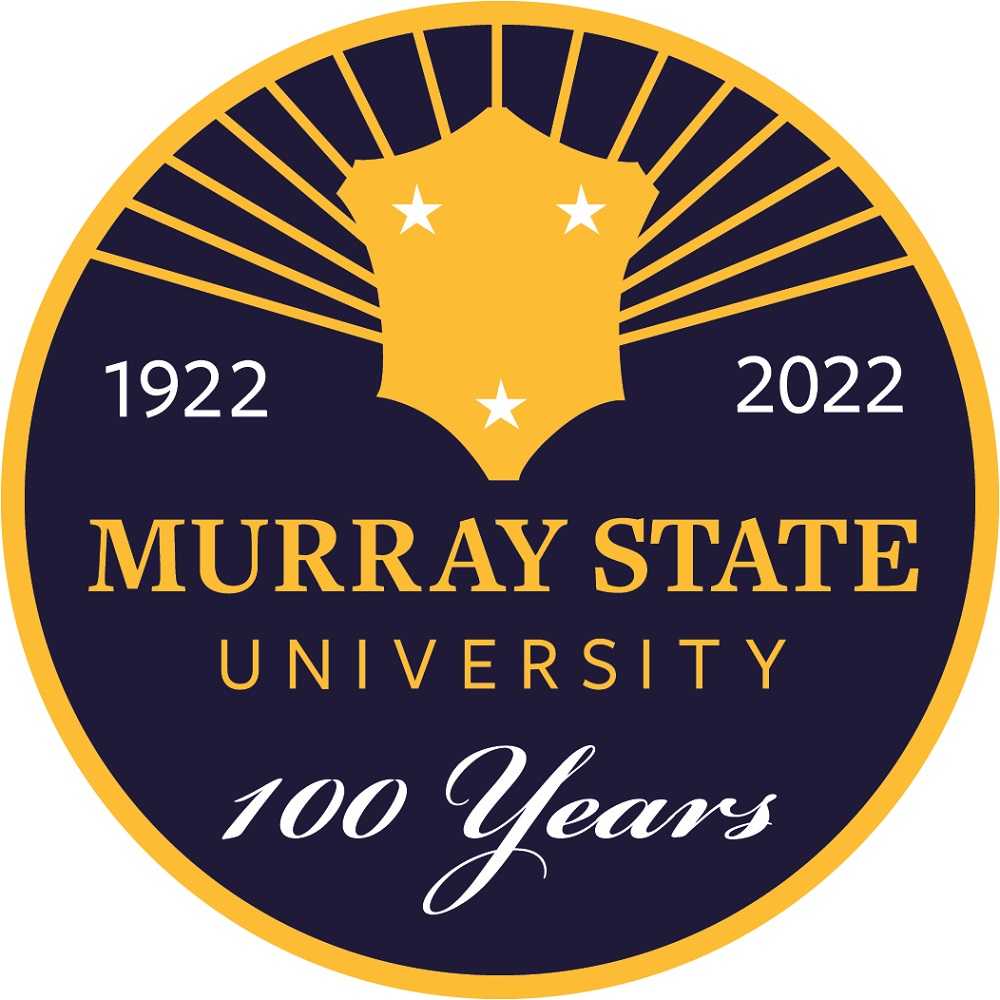 Both the campus and broader community are encouraged to participate in numerous special events in 2022 to celebrate Murray State's 100th year
MURRAY, Ky. — Murray State University is celebrating its centennial in 2022 with numerous special events, exclusive merchandise and items, fundraising campaigns and much more. Individuals interested in learning about the University's centennial plans and its 100-year history can visit murraystate.edu/centennial.
Throughout 2022, both the campus and broader community are encouraged to participate in centennial-themed special events and celebrations, including the upcoming Presidential Lecture as Murray State will welcome alumnus W. Earl Brown on Wednesday, Feb. 23 at 7:30 p.m. inside the CFSB Center. The event is free and open to the public. Titled "A Racer Success Story", the lecture will feature Brown, who will speak of his professional television and film career, and experience at Murray State. A Q&A session will follow the lecture. Brown's distinguished career runs the gamut from television to film, to music, to theatre — from comedy to drama to musical.
Murray State's story began with the spirit of giving. In 1922, the Murray and Calloway County community came together to give $117,000 in cash and real estate in an effort to win the bid for a normal school in west Kentucky, known today as Murray State University. A special week of giving is being planned for March 6-12 in honor of the March 8, 1922 passage of the Normal School Enabling Act by the Kentucky General Assembly, in addition to other special centennial giving campaigns in 2022. Special centennial proclamations are also being planned at the city, county and state levels to recognize Murray State's 100th year.
Murray State's first President, Dr. John W. Carr, stated in an April 1, 1926 letter to the Board of Regents, "The work of this institution has only begun…I want to see this faculty continue to develop in not only teaching ability, but heart power — the ability to lead and inspire…I want to see the fullest opportunities furnished to students…and to express themselves in science, art, music, literature, play, work, religion and especially in the teaching of children… I want to see young men and women who will become effective leaders…I want to see all of these things and more…"
Over the course of 100 years, Murray State has evolved from a small, rural normal school to one that is recognized nationally as a comprehensive University with nearly 150 academic programs, a campus comprising nearly 200 buildings on over 1,700 acres, students from 50 countries and nearly every state, and more than 75,000 alumni worldwide.
A centennial book, "The Finest Place We Know", celebrates Murray State's 100-year story by looking back on the people, places and events which have shaped the institution's history. The comprehensive, keepsake pictorial history features hundreds of images from the Pogue Special Collections Library and is accompanied by stories that explore the institution's founding and growth over the past century. A portion of book sale proceeds will go toward supporting Murray State University's Pogue Library. Additional information, including ordering instructions, will be made available once confirmed.
"Murray State University's centennial provides each of us with an opportunity to reflect on an institution that, through the vision, focus and passion of many individuals, has advanced over the years while maintaining the 'heart power' that Dr. Carr shared many years ago to lead, inspire and support our students in their pursuits," Murray State President Dr. Bob Jackson said. "We encourage our entire campus community, alumni and supporters to celebrate this historic year with us."