Murray State University graduate of Portuguese program wins prestigious scholarship
Murray State University graduate of Portuguese program wins prestigious scholarship
Mar 30, 2021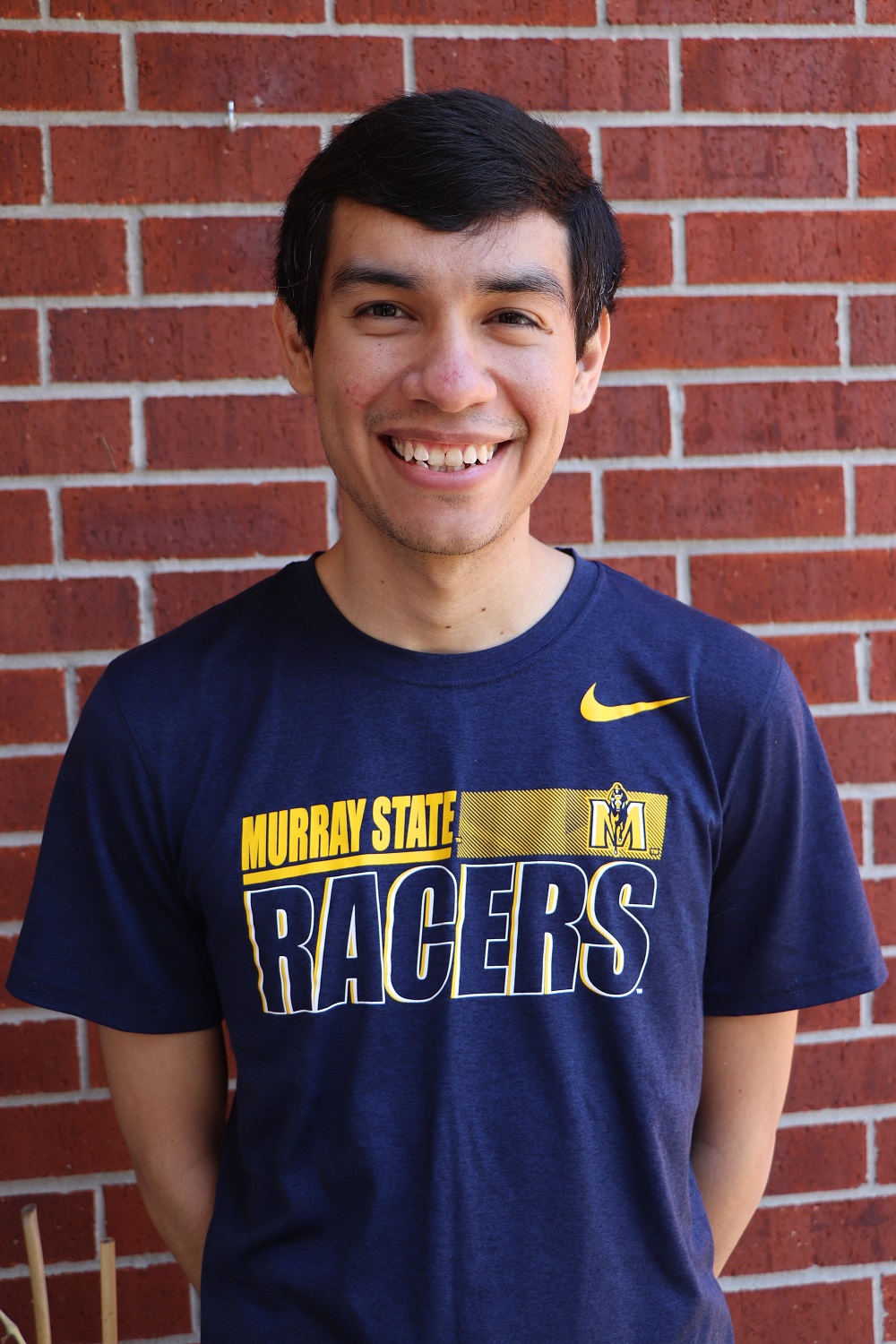 MURRAY, Ky. — Cameron Garcia, a graduate of the online Portuguese Language and Culture certification program in Murray State University's Department of Global Languages and Theatre Arts, has been awarded a prestigious Critical Languages Scholarship to study at the University of Santa Catarina in Brazil.
The Critical Language Scholarship (CLS) Program is a summer study abroad opportunity for American college and university students to learn languages essential to America's engagement with the world. The CLS Program is part of a U.S. government effort to expand dramatically the number of Americans studying and mastering critical foreign languages. CLS provides rigorous academic instruction in fifteen languages that are critical to America's national security and economic prosperity. CLS participants are citizen ambassadors, sharing American values and promoting American influence abroad.
"I am greatly honored and humbled to have the opportunity to participate in CLS 2021," says Garcia. "Participation in CLS has been a long-time goal of mine, and I am extremely excited to represent the Murray State Portuguese program."
Garcia, who was born and raised in Houston, Texas, earned a Bachelor of Arts in History and Political Science from the University of Houston, and is currently a graduate student in the University of Texas at El Paso's Master of Defense and Strategic Studies Program. Upon the completion of his graduate studies, he aspires to work for the Department of State as a foreign service officer representing the United States in embassies and consulates abroad.
Garcia has completed three internships with the Department of State: in the Political Section of the U.S. Embassy in Ottawa, Canada in 2017; in the Political Section of the U.S. Embassy in Mexico City, Mexico, in 2019; and currently as a Virtual Federal Student Service intern in the Political/Economic Section of the U.S. Embassy Lisbon in Portugal. Garcia says he also aspires to one day be fully fluent in Portuguese, Spanish, French, Italian, Arabic, Swedish and Japanese, and to travel to every country where Portuguese is an official language (Portugal, Brazil, Angola, Cape Verde, Mozambique, Guinea-Bissau, and Timor-Leste).
"What brought me to the MSU Portuguese program was the opportunity to receive college credit for studying Portuguese at an advanced level," says Garcia. "Furthermore, I saw MSU's program as an opportunity to strengthen my CLS application, as it would show my commitment towards working towards fluency in Portuguese. Lastly, I decided to enroll in POR: 301 to improve my Portuguese writing skills."
Dr. Robert Fritz, assistant professor of Spanish and coordinator of the Portuguese program, believes that Garcia is exactly the kind of person the program aims to serve; someone who needs credentialing in Portuguese but has no access to university-level Portuguese classes. With over 200 million native speakers, Portuguese is one of the most-spoken languages in the world. The 15 credit-hour certification program is designed to help meet students' language learning goals quickly through intensive study in an online format that enables people from across the country and around the world to study at Murray State without leaving their homes. Each course is eight weeks long, and there are no textbook requirements. The program has seen increased interest since it began in spring 2019.
"Interestingly, many prospective students are people who want to demonstrate proficiency in Portuguese so they can apply for Portuguese citizenship," says Fritz. "Others have Brazilian spouses. Many are undergraduates at other colleges and universities who want to study Portuguese to fulfill a language requirement. Still others are high school students who want to study Portuguese for various reasons. There's a lot of demand out there from across the country and around the world."
Garcia says the aspects of the Portuguese program which he most enjoyed were the weekly conversation practice sessions and the weekly Brazilian literature readings.
"During our weekly conversation sessions, I greatly raised my confidence in my abilities to have profound conversations on a wide range of subjects," said Garcia. "As for our weekly reading assignments, I greatly enjoyed reading poems and short stories from prominent Brazilian literary figures such as Machado de Assis and Clarice Lispector, as they increased my appreciation and understanding of Brazilian culture. Moreover, although the focus of my studies in the program was Brazilian culture and history, I also enjoyed the Portuguese history section of our course, especially our viewing of the RTP program Visitas Guidadas over subjects such as 15th century Luso-Japanese socio-political relations.
"I am eternally grateful to Dr. Fritz for everything he did to help me develop my linguistic and cultural proficiency skills in Portuguese, and for providing me with an excellent CLS letter of recommendation, as it was a pivotal factor in my selection."
To find out more about the Portuguese Language and Culture Certificate program, visit murraystate.edu/globallanguages.