Murray State University's Center for Autism Spectrum Disorders launches Early Childhood Program
Murray State University's Center for Autism Spectrum Disorders launches Early Childhood Program
Apr 2, 2021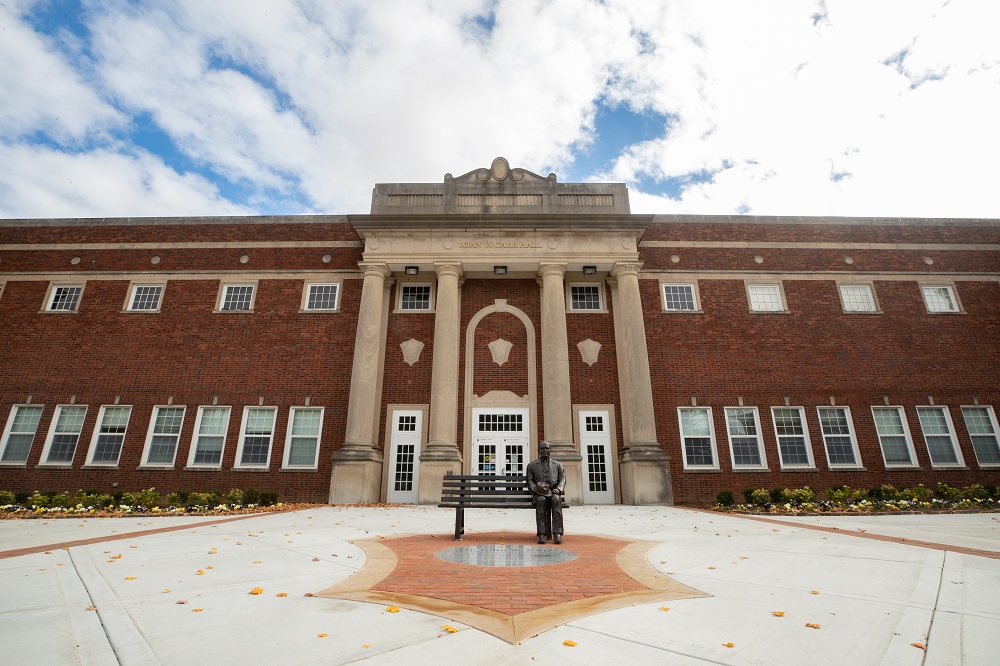 MURRAY, Ky. — Murray State University's Center for Autism Spectrum Disorders is preparing to launch a new Early Childhood Program for local children needing individualized intervention in an early childhood classroom environment. The primary goal of this initiative is to prepare young children with developmental disabilities to be successful in an educational setting by kindergarten. Eligible clients should be between the ages of two and six years old and have autism or other related needs.
The program is expected to begin in August and will be housed in John W. Carr Hall, located on Murray State's main campus. Children accepted into the program will receive specialized attention in a classroom environment from 9 a.m. to noon Mondays through Thursdays within the academic year. The classroom will be supervised by Dr. Sean Simons, a Kentucky-licensed psychologist; Dr. Jessica Branch, an early childhood professional; and a team of school psychology graduate students from the University's College of Education and Human Services.
Participating children will receive customized support to address social skills, language, pre-academic skills, self-help skills, toilet training and feeding. While the center specializes in children with Autism Spectrum Disorders (ASD), services are available for all children who meet the criteria for developmental delay.
The cost of enrollment in the program is just $15 per day for each child, and all tuition fees directly fund the day-to-day operations of the classroom. Simons and Branch, however, are hoping to provide scholarship opportunities to local families needing help with covering this expense.
"With a classroom capacity of approximately five children, a $75 donation would fund an entire classroom for a day, or a donation of $60 would fund one week of therapy for a single child in need," Simons said.
"We know there are people in our community who want to help but aren't sure where to begin," added Branch. "This is an easy way to make a difference in the life of a child and their family."
Melanie Brooks, director of development for the College of Education and Human Services, said the current goal is to raise $5,000 by August, which would fully fund all children participating in the program for the entire fall semester.
In addition to the new Early Childhood Program, the Center for Autism Spectrum Disorders offers individual consultations and community workshops, conducts training sessions for regional schools, and partners with the University's Counseling and Assessment Center to provide diagnostic testing services for children (ages birth through 18 years) suspected of having autism or related disorders.
Visit murraystate.edu/autism for more information, including how to register, where to donate, and a list of additional resources available to families in need of support. Questions may also be directed to the College of Education and Human Services Dean's Office at 270-809-3817.