Murray State University recognized nationally as a 'Best Bang for the Buck' by Washington Monthly
Murray State University recognized nationally as a 'Best Bang for the Buck' by Washington Monthly
By Shawn Touney | Aug 30, 2022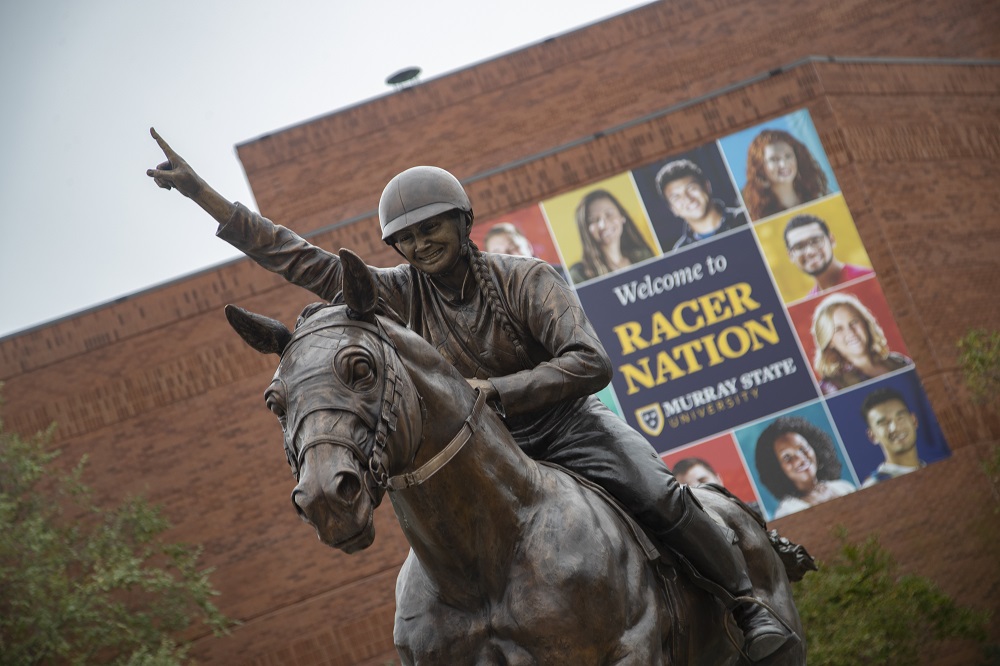 MURRAY, Ky. – Murray State University has once again been highlighted as a nationally-recognized best value for students seeking a college degree by Washington Monthly.
The University is featured in the publication's "Best Bang for the Buck" South region category and ranks as one of the best among public comprehensive universities.
Murray State, which has been featured in the publication's list in past years, is the top public regional comprehensive university in Kentucky in the Master's Universities category.
"We are extremely pleased to be recognized for both high quality academic programs and for providing excellent value to our students," said Murray State President Dr. Bob Jackson. "Last year, we awarded a record $115 million in scholarships and financial aid, and we continue to enhance our scholarship programs in order to further benefit our students."
Recognized nationally as one of America's best college values, Murray State offers 148 academic programs and has expanded its regional tuition rate to now include a total of 15 states across the country. These states include Alabama, Arkansas, Florida, Georgia, Illinois, Indiana, Louisiana, Mississippi, Missouri, North Carolina, Ohio, South Carolina, Tennessee, Virginia and West Virginia. Murray State has also enhanced its academic achievement scholarships to emphasize GPA for entering freshmen students in fall 2023.
Within the past year, Murray State has been recognized nationally by Washington Monthly, U.S. News & World Report, Forbes and the Wall Street Journal for both quality and value.
The 2023-24 application for admission is now open as prospective students can visit admissions.murraystate.edu to learn more, schedule a campus or virtual visit and apply for admission.