Murray State University recognized nationally as a 'Best Bang for the Buck' by Washington Monthly
Murray State University recognized nationally as a 'Best Bang for the Buck' by Washington Monthly
Sep 1, 2021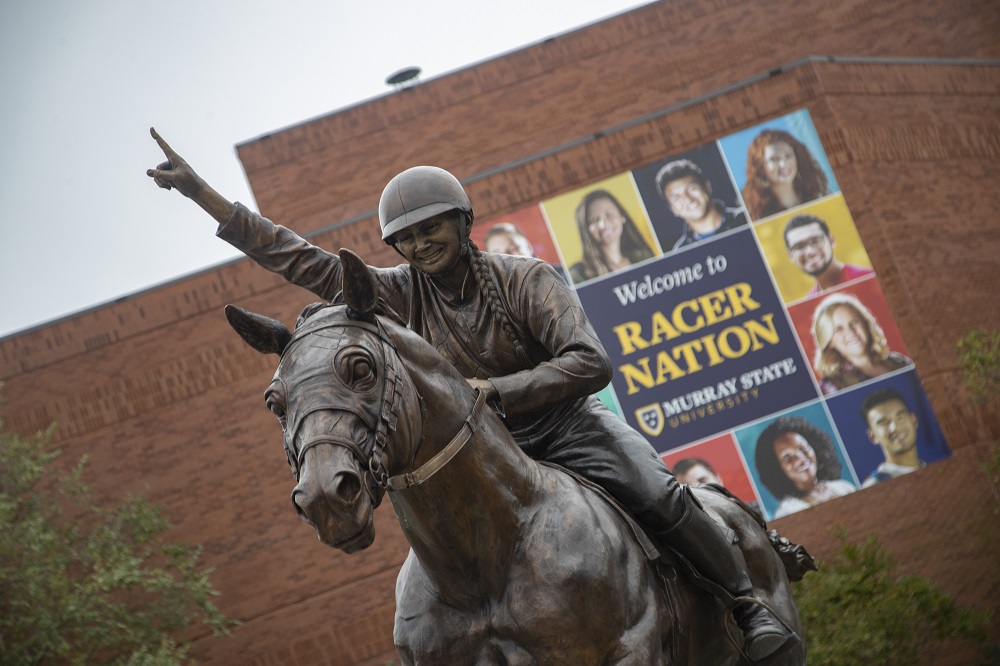 MURRAY, Ky. — Murray State University has once again been highlighted as a nationally-recognized best value for students seeking a college degree by Washington Monthly.
The University is featured in the publication's "Best Bang for the Buck" South region category and ranks the highest in Kentucky among public regional comprehensive universities.
Murray State has been recognized on the publication's list in past years and increased its regional ranking by seven spots from 2020.
Murray State was also ranked regionally among master's degree granting public institutions in Kentucky.
"Recognition from a national publication such as Washington Monthly affirms our continued commitment to providing a world-class education with both access and affordability for our students and their families," said Murray State President Dr. Bob Jackson.
Murray State continues to reinforce its "high-quality, high-impact, best value" promise that has been recognized by multiple national publications. In addition to these accolades, the University has been named one of "America's Best Colleges" by Forbes for 12 straight years and a "Top-Tier University" by U.S. News & World Report for 30 consecutive years.
Located in western Kentucky, Murray State offers 146 academic programs within six diverse colleges and schools for undergraduate and graduate students seeking to achieve their personal and professional goals. With personalized class sizes and nearly 180 student organizations on campus, Racers discover countless opportunities for a life-changing educational experience.
Murray State continues to offer financial assistance to Racers and their families. Based on the University's most recent annual reports, $115 million is awarded in financial aid and scholarships. Numerous scholarships and aid opportunities are available, such as the Murray State Promise, which provides scholarship assistance for eligible Kentucky first-time freshmen and new transfer students who may already have their tuition paid for through this program. Additional information is available at murraystate.edu/promise.
Students interested in joining the Racer Family can learn more, schedule a virtual or on-campus visit and apply for admission at admissions.murraystate.edu.