Murray State University Town & Gown Community Band presenting Freedom Fest Concert of American Music on July 4
By Shawn Touney | Jun 22, 2021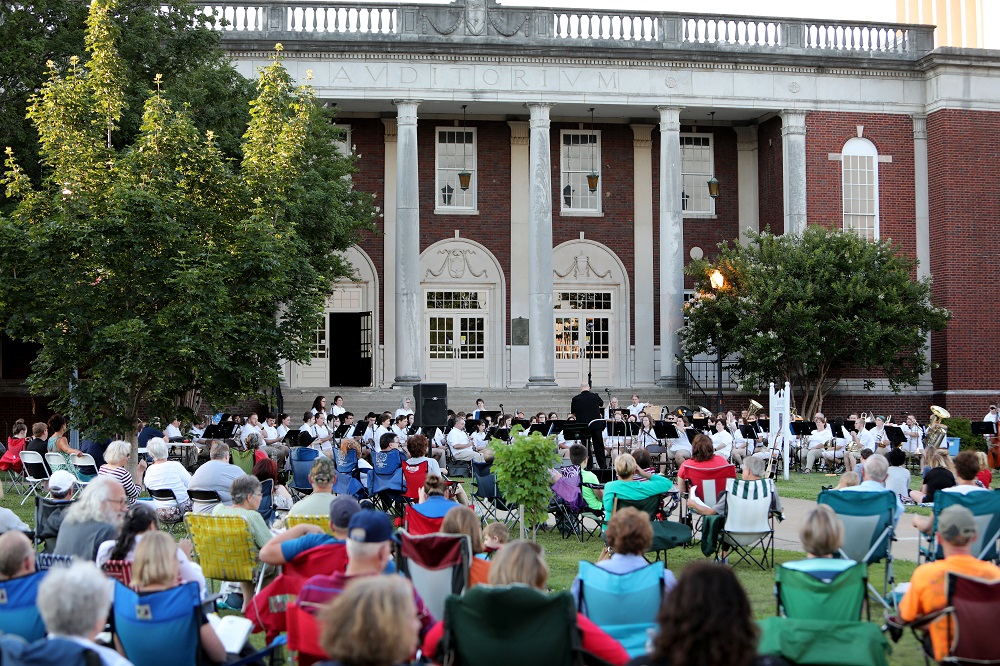 MURRAY, Ky. — The Murray State University Town & Gown Community Band will present its Freedom Fest Concert of American Music at 6:30 p.m. on Sunday, July 4 on the lawn in front of Lovett Auditorium. The band is in its tenth (including the "silent ninth") season under the direction of Dr. Todd E. Hill, professor of music at Murray State.
The program is free and the public is cordially invited. The forty-minute program will dismiss in time for attendees to get to favorite viewing locations for the Freedom Fest Fireworks display in Murray following the concert.
The program will open with "The Star-Spangled Banner" and "My Old Kentucky Home," followed by a rousing march, "Americans We," by Henry Fillmore. A loving and solemn "America, the Beautiful" will be led by guest conductor, Professor Dennis Johnson, Murray State's director of bands emeritus. E.E. Bagley's famed 1906 march "National Emblem" will follow, and the band will play a classic in the repertoire with Frank Erickson's "Air for Band." There will be a tribute to members and veterans of the Armed Forces with a special medley recognizing each branch of the service arranged by Hill. Thomas A. Dorsey's gospel hymn "Precious Lord, Take My Hand" will be played in memory of all whose lives were lost during the pandemic.
Our national march, John Philip Sousa's "Stars and Stripes Forever" will close out the program.
"This concert is one of my favorite events every year," said Hill. "It's a wonderful thing to see so many members of the community come together for a special evening of American music. This year, there is a special feeling even in rehearsals after being separated since our last concert on December 5, 2019. The band is slightly smaller this time (65 members) since we are coming back together rather late, but everyone is delighted to be making music together once again."
"It's always a privilege to sponsor this very talented group of community musicians with the support of our Town & Gown partners," said Carol Brunn, special projects coordinator for the Town & Gown program. "But this year is extra special. We are beyond excited to be able to bring these musicians back together, in person, after taking a year off due to the pandemic. We encourage everyone to bring their friends and family, their lawn chairs, blankets and snacks. It's going to be a great night!"