Murray State University Racer Report: September 20-24
Murray State University Racer Report: September 20-24
By Shawn Touney | Sep 21, 2021
MURRAY, Ky. — The latest Murray State University Racer Report includes student, faculty, staff and alumni accomplishments, announcements, upcoming campus events and more for the week of September 20-24.
**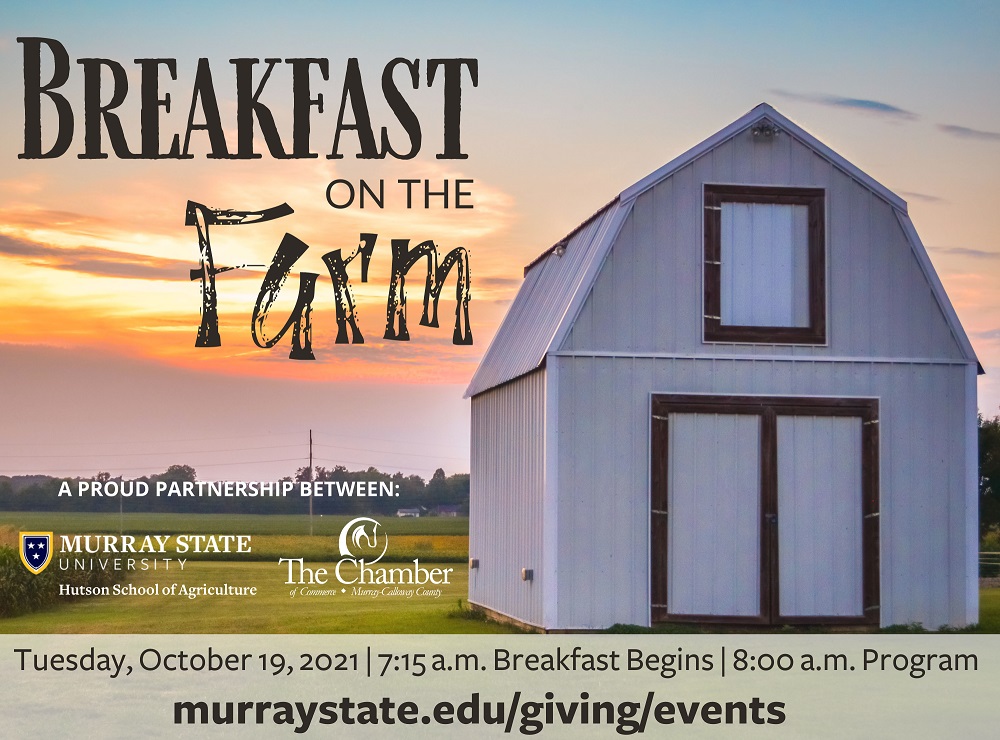 The Hutson School of Agriculture is proudly partnering with the Murray-Calloway County Chamber of Commerce to merge two outstanding events into one spectacular event. Breakfast on the Farm was created to spend a beautiful fall morning at The Arboretum on the Pullen Farm of Murray State University recognizing and honoring the outstanding agriculture community and individuals.
Breakfast on the Farm will be held October 19 from 7:15-9 a.m., with the program beginning at 8 a.m. Those interested may purchase a ticket at murraystate.edu/giving/events.
The collaboration of this event will allow for a much larger audience of local and regional agriculture community leaders, and the future of this industry. There will be an awards portion of the program that will include the winner of the annual Murray-Calloway Agriculturalist of the Year as well as others – Syngenta Digital Farmer of the Year, Furches Farms Mable Pullen Woman in Agriculture, River Valley AgCredit Friend of Agriculture, Coleman-McKeel Agriculture Legacy Award, Calloway County Farm Bureau FFA Members of the Year and Friends of the Arboretum Hall of Fame.
The meal will again spotlight Kentucky Proud products that are locally grown and locally sourced, one of the most important pieces of both the historic Hutson Harvest Gala and the traditional Chamber Agriculture Breakfast. Kentucky Commissioner of Agriculture, Dr. Ryan Quarles, will be the keynote speaker.
"Twenty-five years ago, Mrs. Mable Pullen gifted the family farm to the Murray State University Foundation," said Abby Hensley, Murray State director of development for the Hutson School of Agriculture. "She and her husband, Stanley, founder of agriculture at Murray State, would be very proud to have so many people who represent agriculture coming together for fellowship on their farm. The Pullen Farm is home to the Arboretum, but none of the educational opportunities would be possible without Mrs. Mable and Mr. Stanley Pullen."
**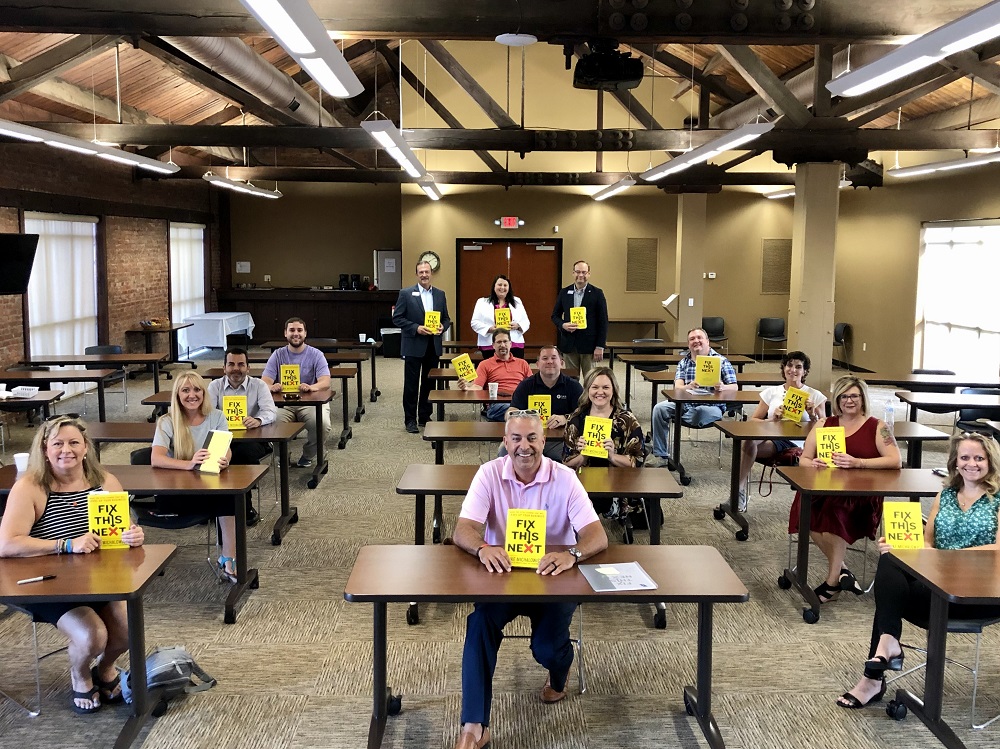 Murray State University's Center for Economic and Entrepreneurial Development (CEED) has partnered with the Paducah Chamber of Commerce's Small Business Cohort in coordinating an educational curriculum for the cohort. CEED is a presenting sponsor for the cohort along with Paducah Bank as well as the supporting sponsor, West Kentucky Community and Technical College. The cohort is comprised of 18 small business owners, who began in June and recently participated in a Zoom call with nationally-recognized business consultant and author Mike Michalowicz to kick off the six-month program. Participants are using Michalowicz's book, "Fix this Next," as the basis of their study.
The CEED has office locations at the regional campuses of Paducah, Hopkinsville and Madisonville and with partner organizations in Henderson and Owensboro. Covering 24 counties of west Kentucky, the CEED provides confidential, in-person consulting and services such as business plan preparation, financial statement analysis and management assistance. The CEED also seeks to engage student experiential learning through internships and employment opportunities with regional business and industry, along with training, seminars and educational services as well.
To learn more about Murray State's Center for Economic and Entrepreneurial Development, visit murraystate.edu/ceed.
**
Murray State University's Bachelor of Science in Nursing (BSN) program's May 2021 graduating class has unofficially achieved a 100% NCLEX pass rate. The Kentucky Board of Nursing votes annually to approve of the pass rates, with this vote expected to take place in 2022.
"The NCLEX is a comprehensive adaptive exam that demonstrates competency to practice as a registered nurse," said Dr. Dina Byers, dean of the School of Nursing and Health Professions. "A lot of potential applicants choose nursing programs based on the NCLEX pass rates. NCLEX pass rates are one method of determining the quality of the program and how well students are prepared for nursing practice. The achievement of the 100% NCLEX pass rate demonstrates the preparation of the students. This achievement comes at a time of academic, clinical, and possible personal challenges caused by the COVID-19 pandemic. I am extremely proud of the graduates and commend the faculty for continuing to achieve excellent outcomes such as this."
To learn more about the BSN program and Murray State's School of Nursing and Health Professions, visit murraystate.edu/nursing.
**
Murray State University's Omicron Delta Kappa circle was recently recognized as a "Superior Circle" as an embodiment of best practices in coordinating Omicron Delta Kappa activities. The unique mission of the organization, founded in 1914, is to recognize and encourage collaboration among collegiate leaders, inclusive of students, faculty, staff, administrators, alumni and civic and community leaders.