Murray State University Racer Report: September 6-10
Murray State University Racer Report: September 6-10
Oct 27, 2021
MURRAY, Ky. — The latest Murray State University Racer Report includes student, faculty, staff and alumni accomplishments, announcements, upcoming campus events and more for the week of September 6-10.
**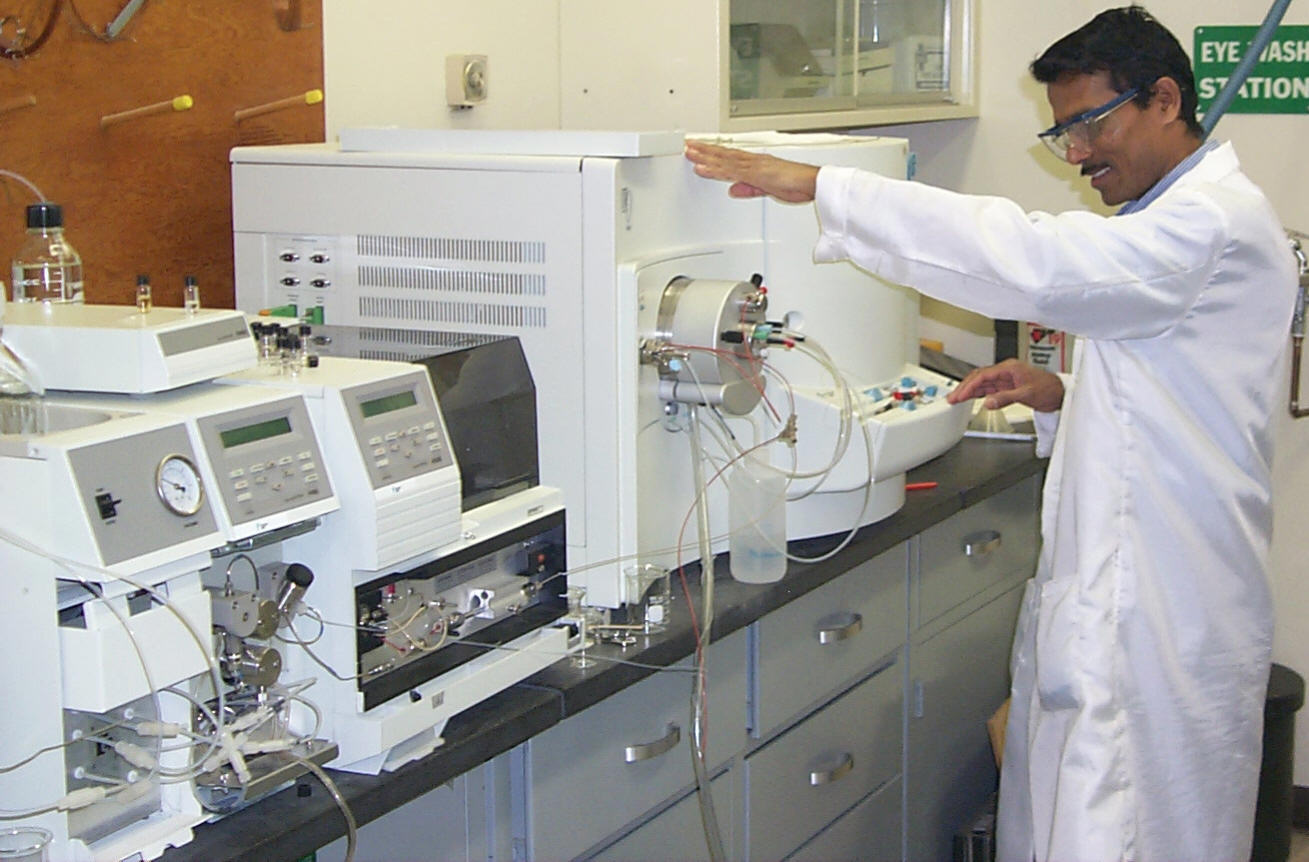 Murray State Chemistry Professor Dr. Bommanna Loganathan along with Dr. Satinder Ahuja (Senior Editor), from Ahuja Consulting, North Carolina, recently published their edited book entitled: "Contaminants in Our Water: Identification and Remediation Methods."
This volume was compiled and edited by Ahuja and Loganathan, and was printed and released by the American Chemical Society, Washington D.C. on April 21, 2021. The book deals with various chemical contaminants in water, their sources, characterization, and remediation methods. Specific contaminants include pesticides, heavy metals, disinfection by-products, GenX, microplastics, and pharmaceutical chemicals. In addition, the contents of this book identifies critical challenges and future research needs in removing/minimizing water contamination and exposure to these toxic chemicals to protect living resources on a global scale. Students, educators, researchers, and administrators will find this book valuable.
The project was based on a symposium organized by Ahuja and Loganathan during the 257th American Chemical Society (ACS) National Meeting in 2019. The symposium brought together leading experts in the field, covering a broad spectrum of expertise pertaining to classical as well as emerging contaminants of concern in water. Many symposium presenters as well as renowned experts in the field contributed chapters to the newly-published volume.
Loganathan is a professor of chemistry, holds joint appointment in the Department of Chemistry and the Watershed Studies Institute at Murray State. His research group, including both undergraduate and graduate students, conducts research on environmental distributions, behaviors and fates of toxic persistent organic pollutants and their effects on wildlife and human health.
**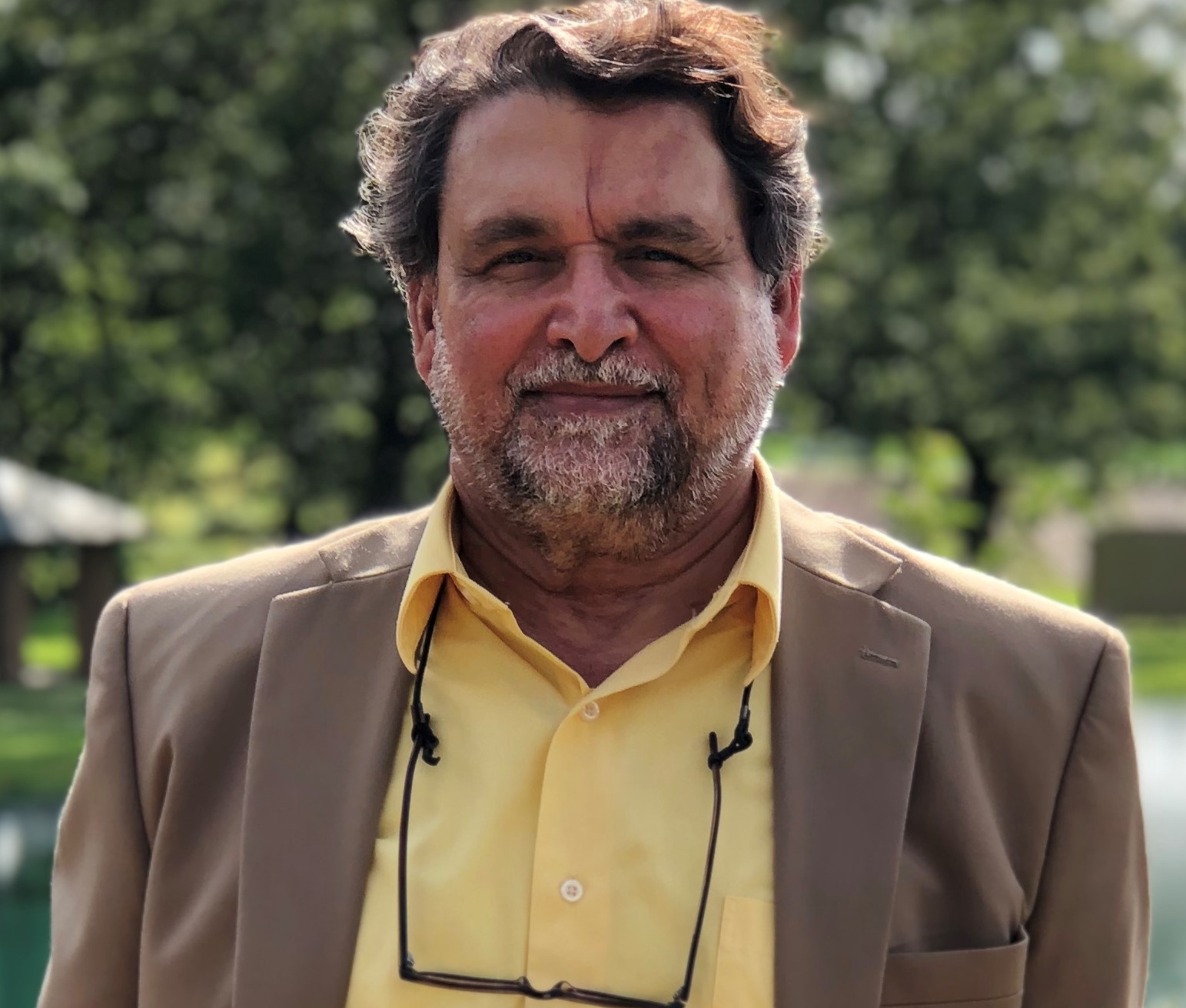 Dr. Abdul Yarali, professor and coordinator of the Murray State University Cybersecurity and Network Management (CNM) program, has published his eighth book since joining Murray State in 2003. The book is titled "Intelligent Connectivity: AI, IoT and 5G" and focuses on the fusion between the core technologies of the future: Artificial Intelligence (AI), 5G, and the Internet of Things (IoT), exploring how they can be mutually supportive.
"AI, IoT and 5G are the pillars that lead digital transformation, and the combination of super-fast 5th generation networks with AI and IoT will usher in a new age of intelligent connectivity," Yarali says.
The book will be on the market this December by Wiley Publishing company.
"I would like to give special thanks to all our CNM students in CNM302, CNM320, CNM322, CNM323, CNM397, CNM421 and CNM571 classes of our distinction program of Cybersecurity and Network Management," Yarali says. "This book would never find its way to the publisher without these students. I also had so many people from industry and academia who provided support."
**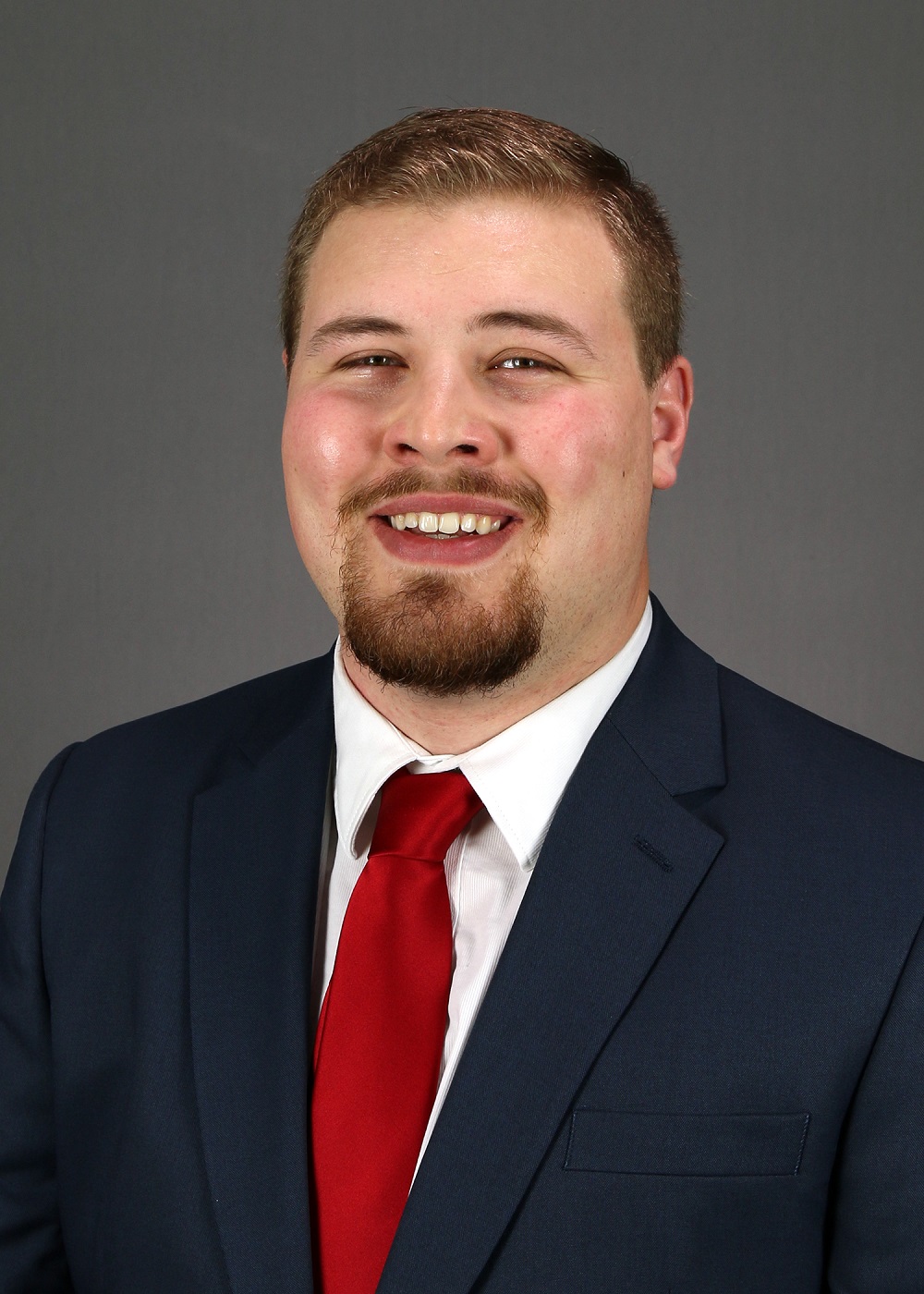 On August 24, Murray State University's Delta Tau Chapter of Alpha Sigma Phi Fraternity was awarded the 2020-2021 Grand Senior President's Cup. This award is given to only three chapters within Alpha Sigma Phi's 179 chapters across North America and is the highest honor a chapter can receive. Delta Tau earned this award based on the Fraternity's Annual Report which measures performance in growth, retention, academics, accountability, charity, leadership training and ritual proficiency.
During the 2020-2021 academic year, the Delta Tau Chapter raised over $84 per member for philanthropic efforts supporting all five of Alpha Sigma Phi's national philanthropic beneficiaries: RAINN, Shatterproof, Aware Awake Alive, Active Minds, and Homes for Our Troops. The Chapter also performed 33 hours of community service per member. They awarded multiple To Better the Man Scholarships to disperse over $1,800 in scholarships to male students on campus. This marks their eighth time winning the Grand Senior President's Cup, which is a record for the most ever won by a chapter within Alpha Sigma Phi.
In addition to the Grand Senior President's Cup, an undergraduate also received accolades for his work within the chapter. Kade Gambill of Sandoval, Illinois, was inducted into the Undergraduate Hall of Fame and received the Frank F. Hargear Memorial Award.
Gambill held numerous leadership roles, including President and SGA Senator. He also served on the Undergraduate Advisory Board and the Nominations Committee for Alpha Sigma Phi. Under his leadership, the chapter won the Grand Senior Presidents Cup in 2020 and 2021 and recruited one of their largest fall new member classes through virtual recruitment.
**
The Murray State News has been named to the Associated Collegiate Press (ACP) Pacemaker 100 list.
The Pacemaker Award is considered the top prize in collegiate journalism and has honored the very best collegiate broadcasts, magazines, newspapers, online publications and yearbooks since 1927. The Murray State News has won this distinguished award and been named a finalist several times.
The Murray State News was founded in 1927 under the name, The College News. It was later changed to The Murray State News when the institution became Murray State University.
The Murray State News has evolved over its 94-year history from a printed student newspaper to a full-service media operation. The student-run newspaper is still printed weekly, but the student journalists also now produce a yearly magazine called Gateway, a daily website, and an online newscast, The College News.
In homage to the original name of the student publication, Stephanie Anderson, assistant professor of journalism and mass communications, started The College News online newscast in 2018. The newscast is created and produced by students in the JMC 398 Advanced Multimedia class.
"The College News has allowed students to disseminate news in broadcast form," Anderson said. "While it has been produced by The Murray State News, it offers additional content not found in the weekly publication. The JMC department has transitioned in the last few years to a more multimedia-focused curriculum as the media industry itself has changed. Opportunities like The College News newscast, Gateway Magazine and The Murray State News weekly publication gives students more opportunities to take what they are learning in the classroom and put it into real-world experience that informs people on campus and in the Murray community."
The Murray State News along with the other 99 collegiate newspapers honored with the Pacemaker 100 will be honored at the ACP centennial celebration planned for the national college media convention Oct. 14-17 in New Orleans.
The Murray State News is published every Thursday during the fall and spring semesters and available on and off campus at dozens of locations. The latest issues of The Murray State News can be found at www.thenews.org. Gateway Magazine is available on shelves now throughout campus and the community. The College News airs on The Murray State News Facebook page and YouTube channel.
The Associated Collegiate Press was founded in 1921 and has trained and honored collegiate journalists from The Murray State News and other schools around the country through conventions, workshops and awards.
"The Pacemaker really represents the best of the best and it is appropriate that we recognize the rich tradition this award has in collegiate journalism as part of our centennial celebration," ACP associate director Gary Lundgren said.
**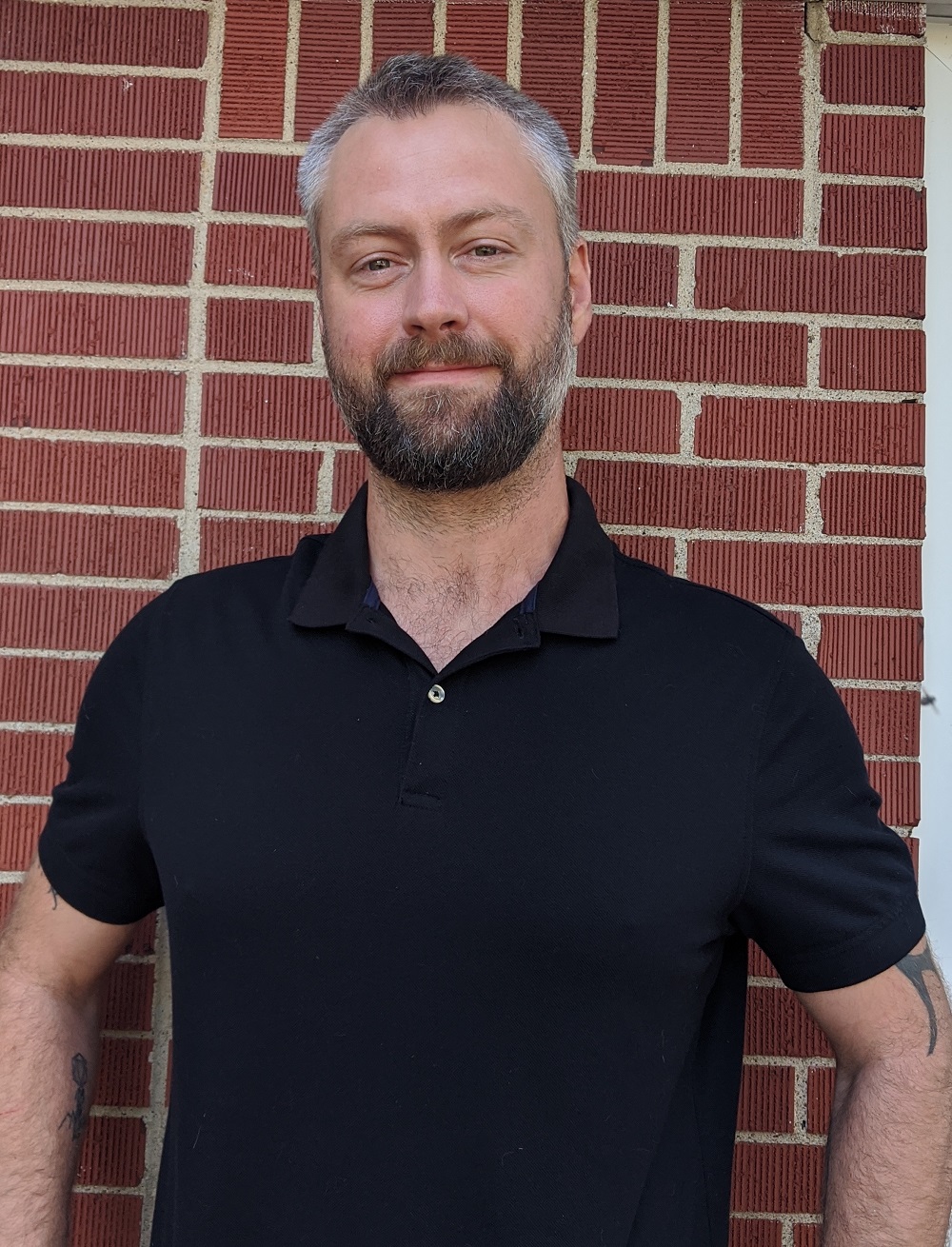 Dr. Chris Lennon, assistant professor of biology in the Jones College of Science, Engineering and Technology, was recently awarded a grant award from the National Institute of General Medical Sciences in the amount of $399,185.
Through this grant, Lennon will investigate the emerging regulatory role of inteins, as well as exploit these elements in novel ways to develop useful applications in protein engineering. Phylogenetically widespread in the microbial world, inteins have garnered interest as agents of autocatalysis, genome evolution, antimicrobial targets and biotechnological application.
"Recently, compelling evidence has demonstrated that inteins can act as environmental sensors that regulate protein function," said Lennon. "Thus, significant interest to both basic and applied communities necessitate the investigation of inteins."