Murray State University Racer Report: August 9-13
Murray State University Racer Report: August 9-13
By Jennifer Cline | Aug 12, 2021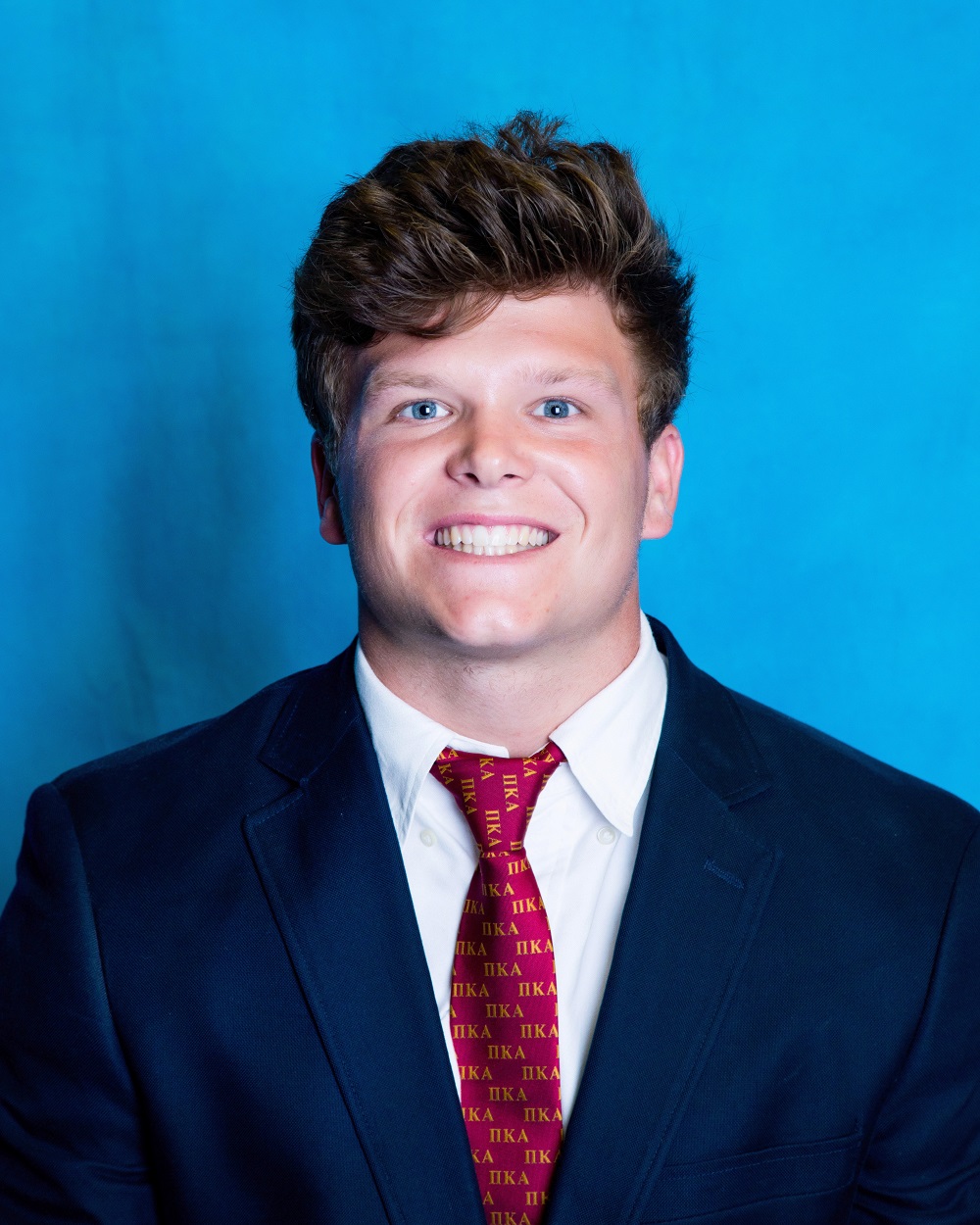 MURRAY, Ky. — The latest Murray State University Racer Report includes student, faculty, staff and alumni accomplishments, announcements, upcoming campus events and more for the week of August 9-13.
**
Murray State University student Clayton Bobo of Kirksey, Kentucky has been awarded a $1,000 Jo Anne J. Trow Scholarship through Alpha Lambda Delta, for the 2021-22 academic year.
"It has been a great pleasure to be a part of Alpha Lambda Delta here at Murray State. Being a member of such a great honors society is a tremendous incentive to succeed and represent your honors society well," said Bobo, who is a pre-medicine major and was inducted into Alpha Lambda Delta in 2020.
This year, Alpha Lambda Delta awarded 50 Trow scholarships to outstanding students from across the country. Selection is based on maintaining a 3.5 grade point average, academic records, participation in Alpha
Lambda Delta activities, campus and community service activities, and the applicant's essay answers.
Alpha Lambda Delta is an honor society that recognizes students' academic success during their first year at a
college or university. Founded in 1924, Alpha Lambda Delta has more than a million lifetime members and is present on 280 campuses nationwide. Alpha Lambda Delta's mission is to "encourage superior academic achievement, to promote intelligent living and a continued high standard of learning, and to assist students in recognizing and developing meaningful goals for their unique roles in society."
Murray State's Alpha Lambda Delta chapter also recently received the Delta Gold award due to a growth in membership over the past year.
**
Recently, Dr. Bassil El Masri and Dr. Gary Stinchcomb of Murray State University's Department of Earth and Environmental Sciences, and Dr. J.B. Moon of the University's Department of Biological Sciences, in collaboration with a co-investigator from the University of Arkansas, received nearly $300,000 from the Department of Energy (DOE) to support their research, entitled "Methane dynamics described through vegetation-soil interactions in bald cypress and other bottomland hardwood forests". The award is among the $11 million that DOE awarded to "Study Critical Ecosystems and Improve Climate and Earth System Modeling".
The three faculty members competed with large research universities and national laboratories, while representing Murray State. Their proposal is in the Environmental System Science category. The full list of grants can be found at https://science.osti.gov/-/media/ber/pdf/Awards/ESS_Awards_2021.pdf?la=en&hash=4F8AC710B1A5A094735AB6C43A2C4CBF96BA9753
The main scientific goal of the DOE-funded proposal is to investigate the spatial and temporal carbon dynamics of a temperate bald cypress, mineral soil wetland, and an adjacent bottomland hardwood stand using a suite of measurements including new soil and tree (i.e., stem and "knee") methane (CH4) flux observations. This proposal is based on the premise that understanding methane fluxes in a temperate, forested wetland will advance mechanistic and model-ready science across a wide range of terrestrial-aquatic interface processes. The proposed design and activities will help to stimulate the adaptation of wetland ecosystems to a changing climate through better representations of the soil-vegetation interactions. By improving the understanding and modeling of CH4 processes at bald cypress swamps, this work aims to make a significant contribution to two key sciences questions in DOE objectives — the first being new or improved understanding of environmental controls and ecological processes in a hydrologically oscillating zone on CH4 fluxes; and second, the collection of new CH4 measurements.
**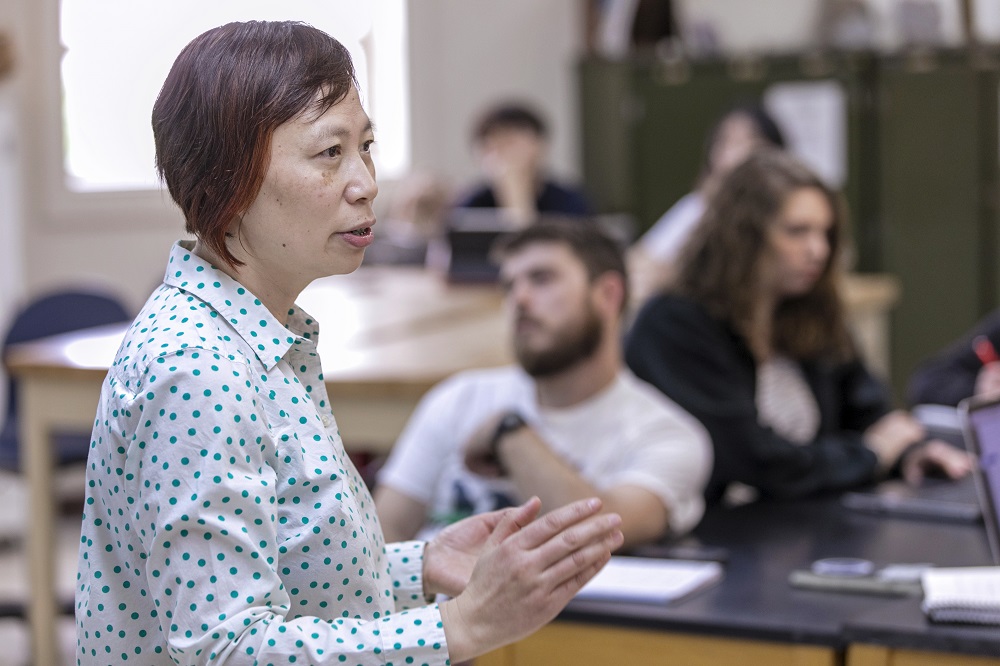 Dr. Robin Zhang, chair of the Department of Earth and Environmental Sciences, has been named a fellow in the third cohort of the IAspire Leadership Academy, a leadership program aimed at helping STEM faculty from underrepresented backgrounds ascend to leadership roles at colleges and universities. The academy is part of the Aspire Alliance's Institutional Change Initiative, which the Association of Public and Land-grant Universities (APLU) and the University of Georgia lead.
By participating in this two-year leadership development program, Zhang hopes to further build her leadership competencies, to learn better her strengths, weaknesses and leadership styles, to expand her professional network, and to strengthen her institutional connection.
"I am excited to be selected and am looking forward to the learning experience," said Zhang. "I appreciate the support from the Jesse D. Jones College of Science, Engineering and Technology and the MSU ADVANCE project."
"Dr. Zhang is an exemplary departmental chair with excellent potential for further leadership development," said Dr. Claire Fuller, dean of the Jesse D. Jones College of Science, Engineering and Technology.
The academy is one pillar of diversity and inclusion work underway through the Aspire Alliance (formally known as the National Alliance for Inclusive & Diverse STEM Faculty). The National Science Foundation-backed alliance is working across post-secondary institutions to develop more inclusive institutional cultures to create a more inclusive and diverse STEM professoriate.