Murray State University Racer Report: July 26-30
Murray State University Racer Report: July 26-30
By Shawn Touney | Jul 30, 2021
MURRAY, Ky. — The latest Murray State University Racer Report includes student, faculty, staff and alumni accomplishments, announcements, upcoming campus events and more for the week of July 26-30.
**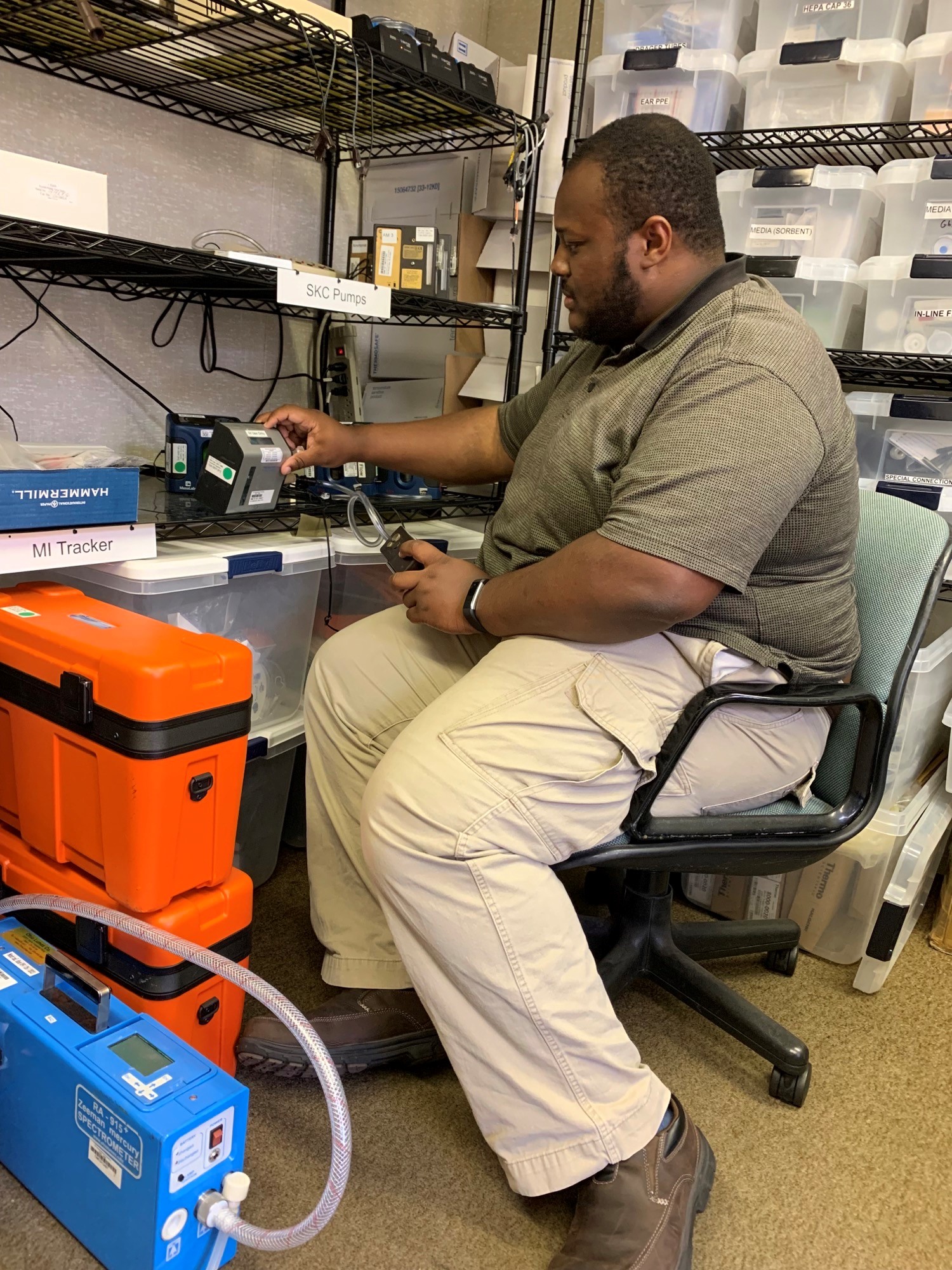 Murray State University student Kevonte Turnley of Evansville, Indiana is focused on learning real-world industrial hygiene practices to ensure employees are safe through a summer internship with Savannah River Remediation (SRR).
Turnley kicked off his internship by taking SRR training courses he needed to assess industrial areas at the Savannah River Site (SRS), but this training is just part of his educational background.
In May 2020, Turnley completed his undergraduate degree in Occupational Health and Safety. In December 2021, he plans to complete graduate school with a degree in Occupational Health and Safety with an Industrial Hygiene concentration, also from Murray State.
Turnley has always had a desire and passion to help others. By focusing his graduate degree in industrial hygiene, which includes anticipation, recognition, evaluation and controlling health hazards that might cause physical ailments to employees in the workplace, he can do just that.
"Safety should be important to every industry because industries are made of people who matter," Turnley said. "I want to be a part of ensuring those people are safe."
After touring the Occupational Safety and Health department at Murray State, Turnley saw what was done to ensure employees' safety, health, and welfare while working, and realized that was his calling, so he set off to pursue degrees in occupational health and safety with an industrial hygiene concentration. This degree combines the aspects of safety with field work, which gives him opportunities to help others.
During his summer internship, Turnley is most excited to venture into the field at SRS to inspect industrial areas and ensure safety for employees. Since learning about SRR's Five Critical Risks — uncontrolled release of hazardous energy; vehicle or mobile equipment impact with personnel; contact with moving parts and machinery; fall of person, and material handle failure, manual and mechanical — Turnley is exploring methods to help employees mitigate common activities that can result in injury. This includes monitoring for hazards such as vapors, fumes, noise, heat and airborne contaminants.
"I am glad to be part of the SRR team this summer because safety takes precedence over every activity performed at the site. Whether we are turning a wrench or simply walking through a parking lot, hazards are everywhere, and I want to be part of the reason someone arrives home to their family at the end of the day," Turnley said.
SRR is a team of companies led by Amentum with partners Bechtel National, Jacobs and BWX Technologies, Inc. Critical subcontractors for the contract are Orano, Atkins, and Amentum N&E Technical Services.
**
Murray State University was recently recognized by www.bachelorsdegreecenter.org for having two of the best online bachelor's degree programs: its bachelor's degree in public and community health (9th out of 15) and bachelor's degree in agricultural science (10th out of 15). To learn more about these programs as well as all of Murray State's online degree programs, visit murraystate.edu/online.
Murray State was also recently recognized by Military Times in its "Best for Vets" rankings. Learn more at colleges.militarytimes.com.
For more information about Murray State University's student veteran and military success programs, visit murraystate.edu/veterans.
**
Dr. Alexey Arkov, professor in the Department of Biology, received a major grant award from the National Science Foundation, which provides funds to study molecular biology and genetics of a remarkable class of cells that eventually give rise to egg and sperm. Therefore, these cells are responsible for continuity of life and interestingly, they contain distinct organelles, which assemble from RNA and protein molecules that are required for development of these cells. Molecular mechanisms that control the assembly and functions of these organelles are not understood well; however, these and similar RNA-protein structures are assembled in many cell types. Arkov and his research students will use cutting-edge genetics and molecular quantitative approaches to define the mechanisms responsible for the assembly and function of major components of these cellular organelles.
Therefore, this research should assist with understanding the fundamental principles of cellular organization and how it contributes to cellular function.
**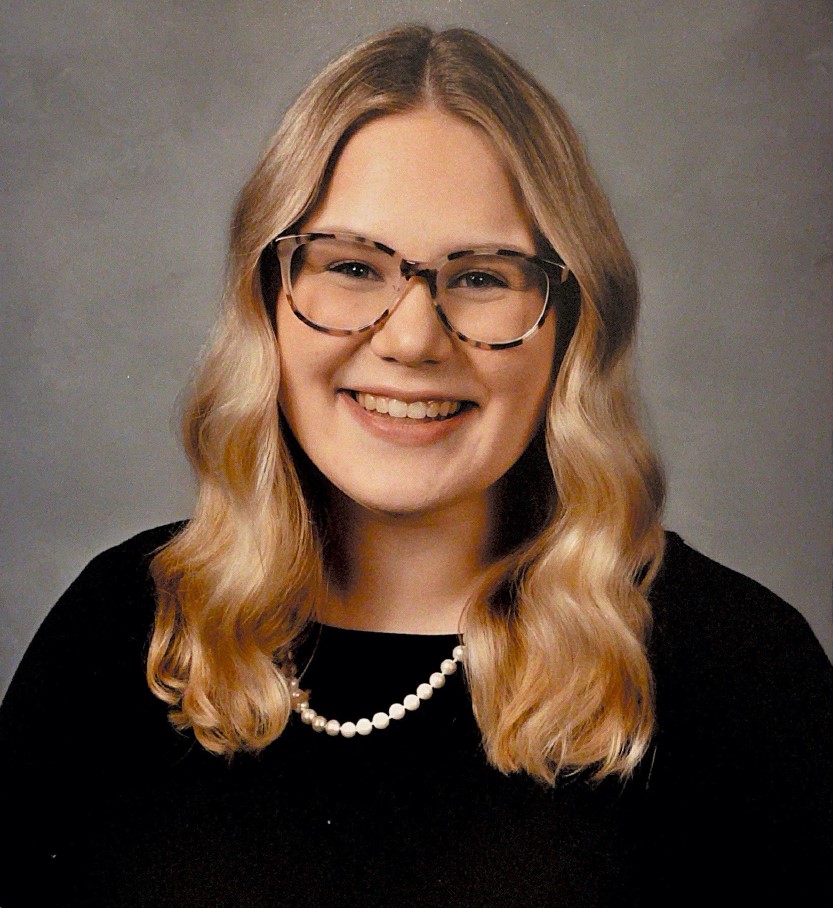 Murray State University student Julianne Olivia Gnadinger of Louisville, Kentucky was selected by the Delta Zeta Sorority as a 2021 Florence Hood Miner recipient. This award is given to members of Delta Zeta who in their junior year made the greatest contribution to their college, chapter and Delta Zeta through outstanding leadership on the campus while maintaining a good academic record.