Murray State University Racer Report: May 17-21
Murray State University Racer Report: May 17-21
By Shawn Touney | May 20, 2021
MURRAY, Ky. — See below for the latest news from Murray State University for the week of May 17-21.
**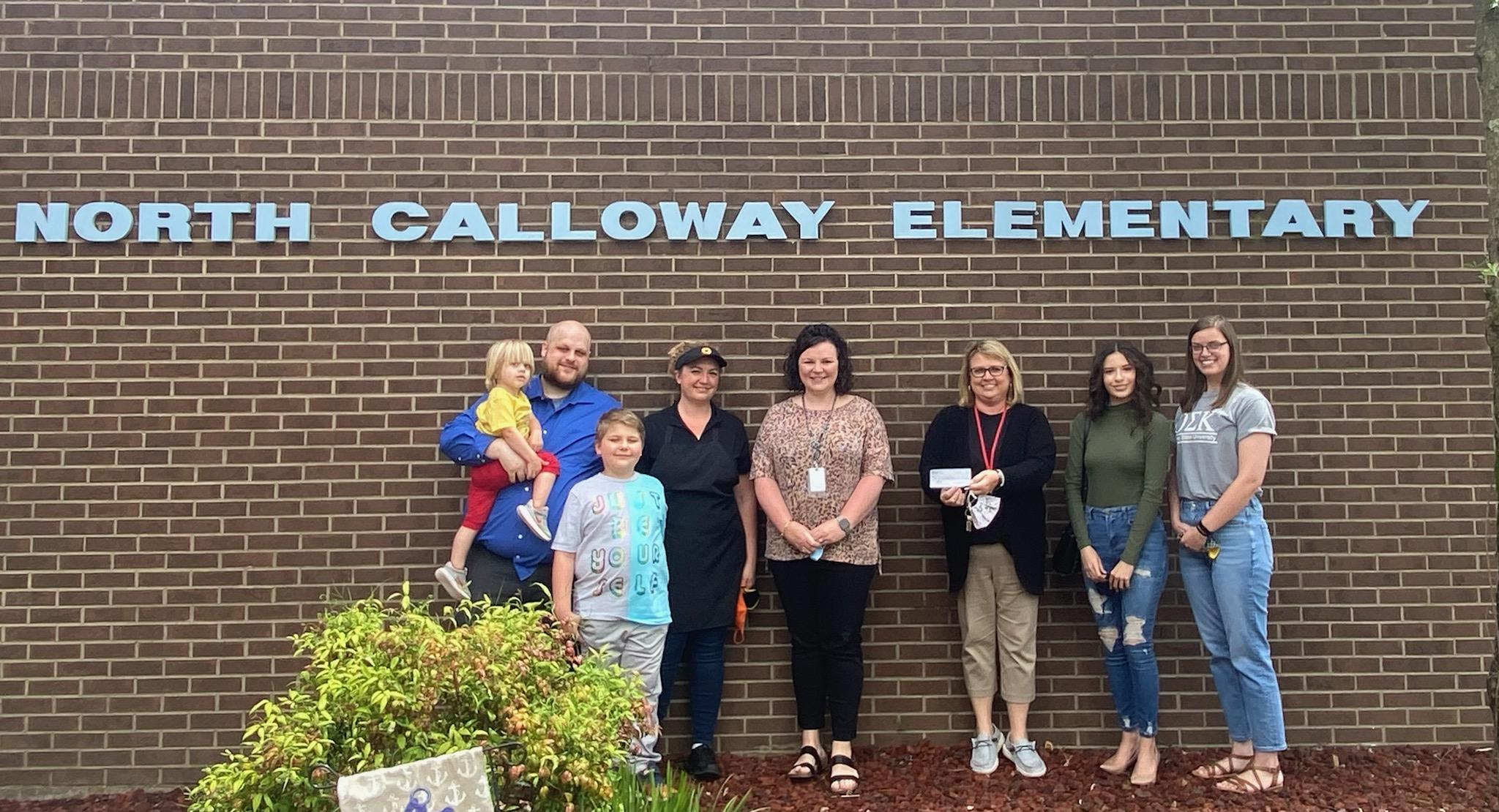 Through a fundraising partnership with Qdoba Mexican Eats of Murray and coinciding donations, Murray State University's Omicron Sigma Kappa (OSK) has donated $400 to the North Calloway County Elementary School. The funds will be used to build the library's collection and to replace books that were lost as a result of COVID-19 restrictions and the shift toward non-traditional instructional formats. With OSK's donation, North Calloway will be able to further support student literacy initiatives.
OSK is the student organization of Murray State's Department of Organizational Communication and Leadership. OSK's student leadership hosted several events during the 2020-2021 academic year including faculty panels on important communication topics, networking events and other communication initiatives. After discovering North Calloway County Elementary's struggle with library upkeep due to new constraints presented by COVID-19, OSK decided to help.
"Communication is more than just talking," says Katie Waide, president of OSK. "I think we often forget that communication is an environment of ideas that changes with the addition of new perspectives. That communication environment is becoming more and more confusing, more and more disheartening. Children in their formative years need access to high-quality reading materials so, as they grow, they can start contributing more transformative perspectives in their conversations. As an organization striving to cultivate better communication and communicators, we are excited to play a part in that process."
**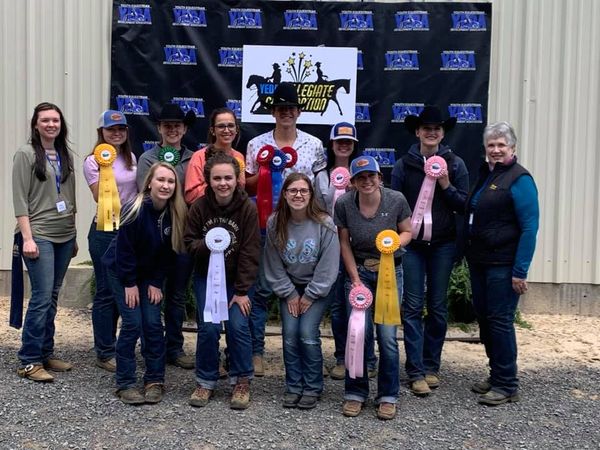 Murray State University's Stock Seat Team traveled to the Collegiate Celebration held in Cleveland, Tennessee earlier in May, with colleges and universities competing from across the country. Murray State was represented by eight riders, all of whom had qualified to compete in a class during regional competition as well as riding in several individual classes. Two other riders competed as individuals only.
Team captain Evan Thomas (Avon Lake, Ohio) placed first in the Qualified Horsemanship Level 1, second out of 24 in Ranch Riding and second out of 20 in Level 2 Individual Horsemanship. Team captain Jessica Buckman (Uniontown, Kentucky) finished third out of 24 in Ranch Riding and fifth in her Qualified Level 1 Horsemanship class.
Other riders placing well included Shelby Zellers (Casey, Illinois), Jessica Camp (Morgantown, Kentucky), Morgan Short (Bristol, Virginia), Caitlyn Sievert (Neenah, Wisconsin), Karlie Patterson (Wright City, Missouri), Jessica Dunn, (Carrier Mills, Illinois) and Melissa Modglin (Hillsboro, Missouri).
Murray State also supplied six horses which carried riders from other schools to success.
"It was a very successful competition and we are looking forward to next year," said Sue Robinson, coach, coordinator of riding and lecturer with Murray State's Hutson School of Agriculture.
**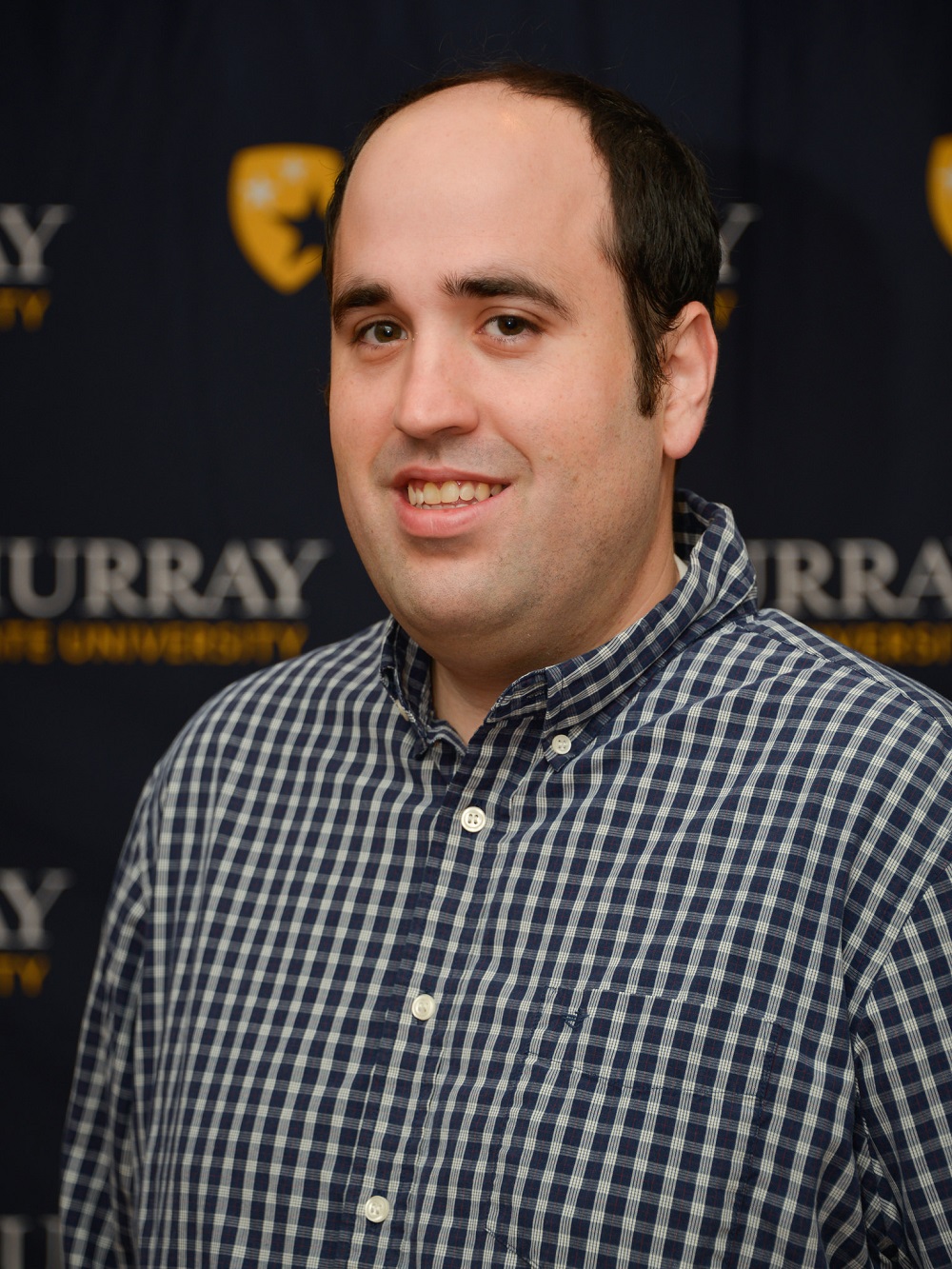 Murray State University Associate Professor of Psychology Dr. Mike Bordieri was recently interviewed as part of a feature story by USA Today, centered around the psychological components associated with wearing a face mask.
Bordieri has taught at Murray State since 2014, with his research and clinical interests focused on developing interventions designed to decrease human suffering and increase one's engagement in vital and valued living.
The story is available at https://bit.ly/3tShqkc.
**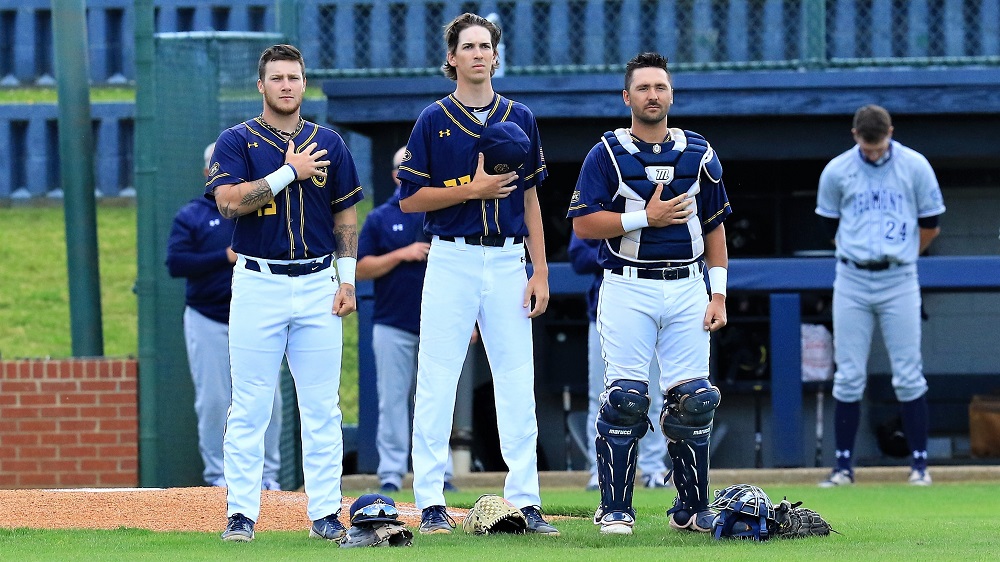 The Murray State baseball team closes out the 2021 regular season with a three-game series versus Austin Peay. The Racers will go for their first regular season conference title in 30 years. The previous regular season title came in 1991, when the team went 24-18 overall and 14-3 in OVC play. This was coach Johnny Reagan's 11th and final OVC title. The Racers have already clinched a spot in the OVC Tournament next week in Jackson, Tennessee. Murray State sits atop the conference standings, overtaking Southeast Missouri last week after going 2-1 at SIU-Edwardsville to improve their overall record to 29-21 and their conference record to 17-10.
Game times are 5 p.m. today (Thursday, May 20) and 1 p.m. and 4:30 p.m. on Friday, May 21 at Johnny Reagan Field.
**
Murray State University's bachelor's degree program in public and community health was recently named as one of the 15 best online bachelor's degree programs in public health by bachelorsdegreecenter.org.
Murray State's Bachelor of Science in Public and Community Health is a dynamic major that is interdisciplinary in nature and provides options that allow students to prepare for various careers in public and community health organizations, such as hospitals, governmental agencies, non-profits and worksite wellness programs. These programs prepare students to sit for professional certifications/licensures as well as for graduate studies in related fields.
The program is available at Murray State's main campus, its regional campuses and educational presences in Fort Campbell, Henderson, Hopkinsville, Madisonville and Paducah, and can also be completed online as well.
For more information, visit murraystate.edu/ahs and select "Public & Community Health".