Murray State University gears up for the 2021-22 school year with successful Racer 101 program
Murray State University gears up for the 2021-22 school year with successful Racer 101 program
By Kaitlyn Black | Jul 29, 2021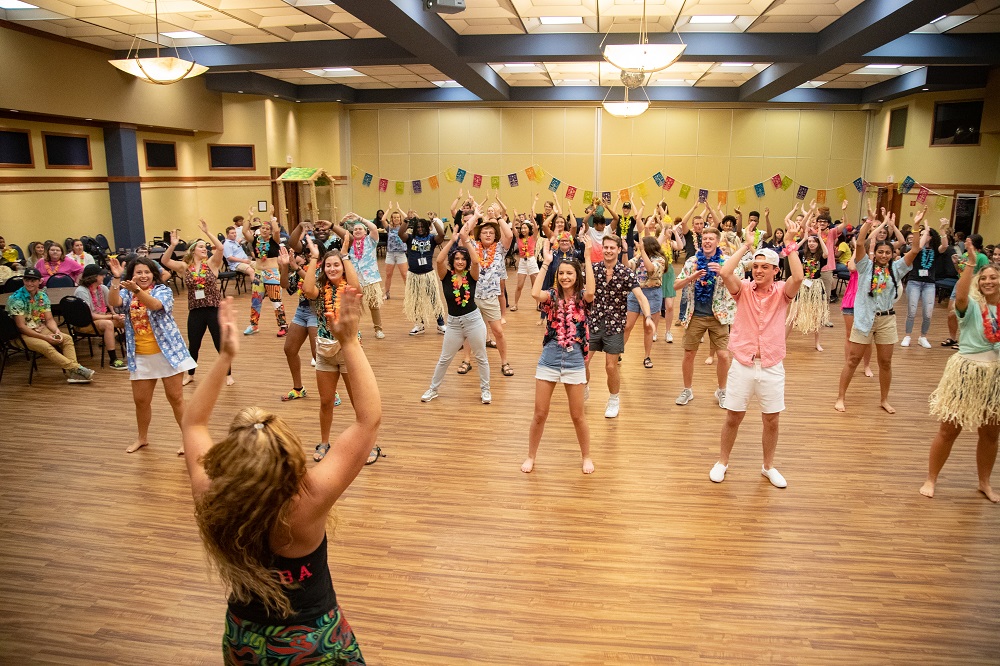 Incoming students are granted the opportunity to come to campus before school starts to get acclimated with college life
MURRAY, Ky. — Murray State University's Racer 101 new student program recently welcomed its largest group since the program's inception, with over 100 incoming freshmen participating. Racer 101 is a program built for students to get involved with the Racer experience before they arrive on campus in August. This year's Racer 101, which was held July 9-11, allowed incoming students to participate in campus activities and programs while developing leadership skills to help them acclimate to their new home away from home.
"Racer 101 Camp is another way for incoming students to learn more about Murray State and their future Racer home. Activities revolve around five areas including community, diversity, leadership, traditions and life stories. After such a tough year for our incoming student and leadership team, we were able to create an environment that was accepting, kind and most importantly, fun! My favorite part of the camp is watching our students grow in their confidence, friendships and love for Murray State," said Beth Acreman, associate director for new student programs and events.
As the University prepares for the start of the fall semester on August 17, there is still time for prospective students to apply and register for the 2021-22 academic year. Students interested in joining the Racer family can learn more as well as schedule a campus visit by calling the office of recruitment at 270-809-2896 or emailing msu.recruitment@murraystate.edu.