Murray State University's pre-veterinary medicine program students set a veterinary school acceptance record
Murray State University's pre-veterinary medicine program students set a veterinary school acceptance record
By Viola Torkornoo | Aug 5, 2021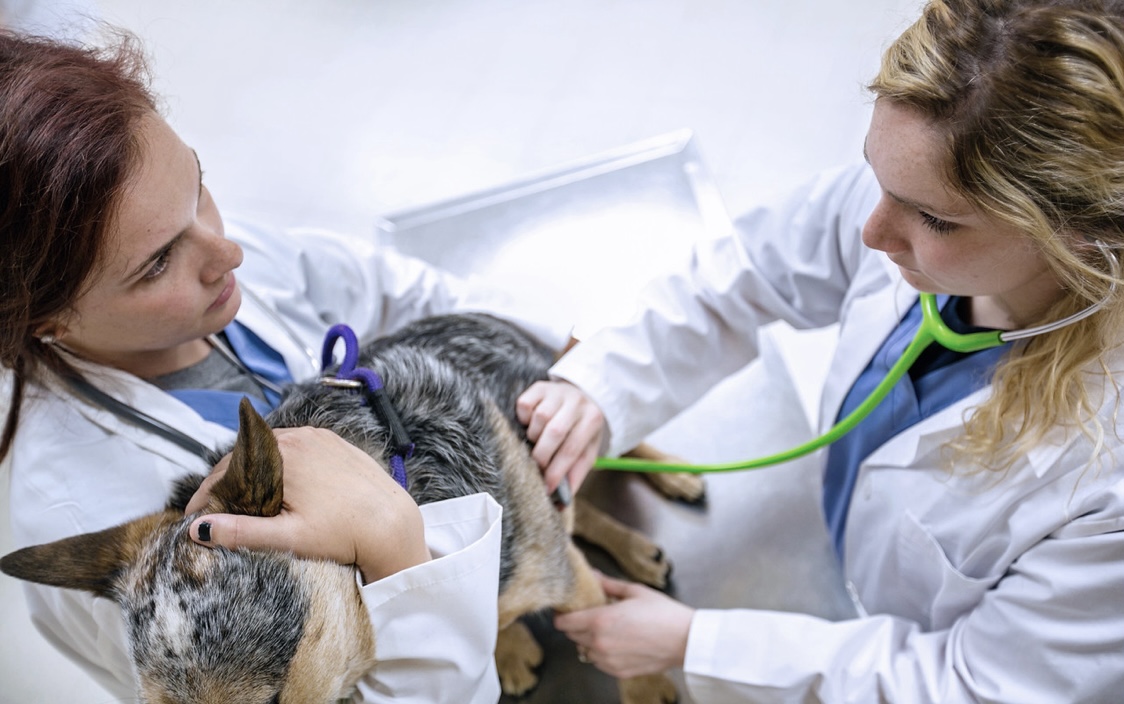 Seventy-five percent of Murray State's pre-vet program's graduating class of 2021 have been accepted into various vet school programs
MURRAY, Ky. — Murray State University's pre-veterinary medicine program has consistently produced outstanding students who get accepted into veterinary school over the past ten years.
The Veterinary Technology/Pre-Vet program began with four students in the 1980's and currently has about 500 students pursuing a degree in this area. In 2020, 60% of the students applying who graduated from the program were accepted into various veterinary schools across the country. With 75% of the applicants from the most recent graduating class getting accepted into various veterinary schools, 2021's acceptance rate has been the best of the University's pre-veterinary program so far.
The University's pre-veterinary program typically consists of four years of courses for the student, although some students have dual credit or AP classes, thereby making their time at Murray State potentially shorter. Select high achieving students may apply and be accepted after three years. In addition to the required Agriculture courses, the curriculum is very heavy with science courses, specifically chemistry, since that is what vet schools require for their prerequisites. Murray State's pre-veterinary medicine programs offer hands-on experience as well as opportunities to master more than 200 skills that are essential in the field. The program helps students complete the necessary requirements to be admitted into one of the 30 veterinary colleges in the country.
"The state of Kentucky does not have a veterinary school," said Dr. William DeWees, Distinguished Professor in the Hutson School of Agriculture. "Kentucky, however, has a contract with Auburn University and Tuskegee University, both in Alabama, for in-state seats. Students from all over Kentucky can apply for veterinary school as in-state students at either Auburn University and Tuskegee University."
The structure of Murray State's pre-vet program enables students to apply to veterinary medicine programs not only at Auburn University and Tuskegee University, but to as many veterinary schools as they would like, as long as they meet the prerequisites.
"If a student wants to apply to a different school, all we have to do is check their prerequisites and then ensure that the student adds these courses into their coursework," said Dr. Laura Ken Hoffman, assistant professor in the Hutson School of Agriculture. "Graduates from the University's pre-vet program are accepted to universities all over the country, including, but not limited to, University of Pennsylvania, University of Missouri, Purdue University, University of Minnesota, University of Tennessee, Ross University, St. George's University, University of Arizona, Auburn University and Tuskegee University."
In talking about the factors that have contributed to making Murray State's pre-vet program one of the best in the state over the years, DeWees explained that many things come together to create Murray State's "secret recipe".
"First of all, being part of the Hutson school of Agriculture is a huge benefit to the pre-vet program as it gives the department and students access to a wide range of equipment and facilities," said DeWees. "Our Dean, Dr. Tony Brannon and our department head Dr. Terry Canerdy, do a great job at supporting us in all regards. Another thing that makes us different is that when students who want to study veterinary medicine go to college, most schools have them major in biology, chemistry, or even animal science. Murray State is different because the students actually get to get a degree in our pre-veterinary program. It is exactly similar to a pre-medicine student getting an undergraduate degree through a nursing program. Just like nurses on the frontline, our students gain a tremendous amount of firsthand experience. I am convinced that Murray State's program set-up and approach to preparing students for veterinary school is the best way to go."
"I believe a major reason for our high acceptance rate is due to the fact that we have students who come in knowing the expectations for vet school," said Hoffman. "We start talking to them right away about preparation for their VMCAS (Veterinary Medical College Application Service), ways to increase their knowledge within the field through experiential learning opportunities, providing guest lecturers through our Vet Tech/Pre-Vet Club who are often vet school representatives. We also provide a tremendous amount of hands-on opportunities for our students, which is not something that every college program is able to provide. I know this from first-hand experience, having come from this program and then talking to my classmates at vet school."
Murray State Agriculture also offers these students a series of Agriculture Professional Development classes to prepare them for veterinary school application and to prepare them for testing certifications and career success. The program is currently in the process of gaining national Quality Assurance certification through Essential Employability Qualities verification.
Dean Tony Brannon adds that "we are very proud of this program and its recent applicant acceptance success. Our faculty, staff and students are among the best anywhere. The jewel in our crown is the fact that we can provide hands-on laboratory training in multiple animal species for our students that gives them a head start on the job or at Vet School. Truly this program provides students with an education instead of just a degree!"
Students who graduate from veterinary school have a multitude of opportunities which include, but are not limited to, private practice, academia, research, regulatory medicine, public health, military service, and specialties in dermatology, internal medicine, emergency and critical care, neurology, oncology, surgery, behaviorists, dentistry, clinical pharmacology, cardiology, ophthalmology, radiology, and microbiology.
To learn more about the program, contact Dr. Laura Hoffman at 270-809-7011 or via email at lhoffman2@murraystate.edu.