Murray State University Department of Art & Design hosts gallery exhibit by David Plunkert, illustrator and graphic designer
Murray State University Department of Art & Design hosts gallery exhibit by David Plunkert, illustrator and graphic designer
By Carrie Jerrell | Sep 27, 2021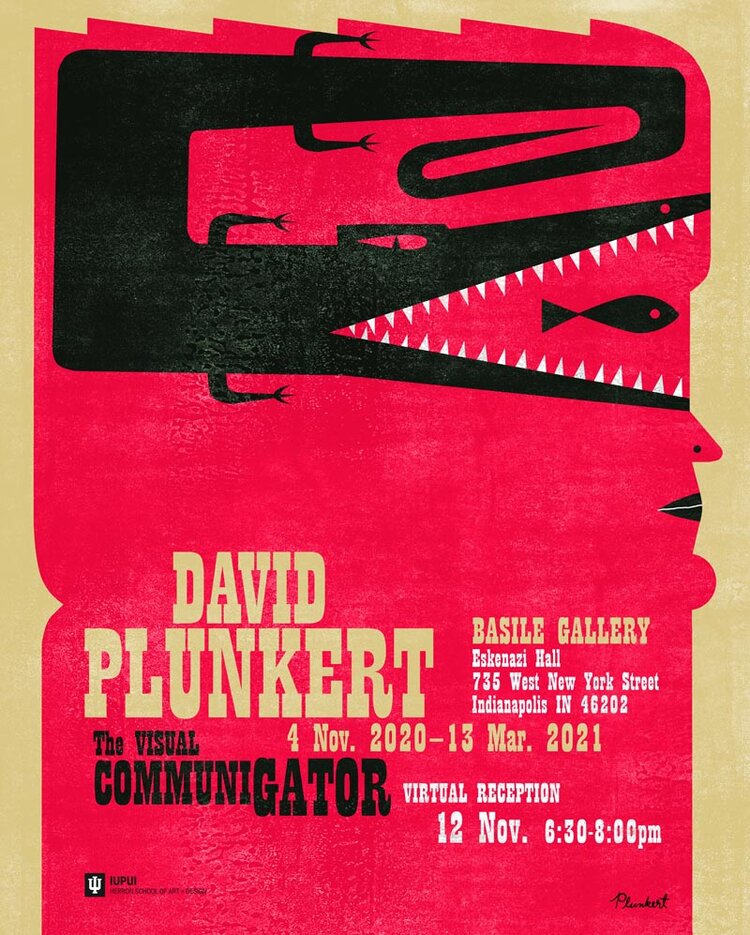 MURRAY, Ky. — The Murray State University Galleries and the Department of Art & Design are pleased to present David Plunkert: The Visual CommuniGATOR, a range of recent work by the famed illustrator and graphic designer David Plunkert, on view from September 30 through November 1, in the Clara M. Eagle Upper Gallery.
Plunkert's illustrations have appeared in advertising campaigns for Fortune 500 companies as well as major newspapers, magazines and recording labels. His work has been recognized by American Illustration, Communication Arts, Graphis, Print, the Society of Illustrators and The New York Art Directors' Club. Plunkert's August 28, 2017 cover for The New Yorker titled "Blowhard" was named Magazine Cover of the Year by The Association of Magazine Editors.
Plunkert has also been featured in numerous books including: Cool Type, New Masters of Poster Design, The Greatest Rock Albums that Never Were, Mixing Messages, Typography Sketchbooks, 1,000 Indie Posters and Visualizing Finance 1.0. He has received gold medals from the Society of Illustrators NY and the Best Film Poster Award at the South by Southwest Festival (SXSW). He and Joyce Hesselberth co-founded Spur Design in 1995. He was inducted into the Alliance Graphique Internationale in 2011.
Posters are a central part of Plunkert's practice. He has created hundreds of iconic posters in recent years, including one he designed for Yo-Yo Ma's 2018 performance at the National Cathedral in Washington, D.C., and another for an independent film about the band The Kinks. Plunkert's ongoing magnum opus, one of the more satisfying design projects of his career, consists of the posters he has created over a period of nearly 20 years for the Baltimore Theatre Project, many of which are on view in this exhibition of works. For Plunkert, posters are the means to explore multiple styles, visual printing systems and printing techniques.
Whether looking at a group of theatre posters, a one-off such as the poster commissioned by the Graphic Arts Festival (Fête du Graphisme) in Paris for an exhibition, a book illustration, or an editorial work, gallery visitors to this exhibition will experience a compelling masterclass in graphic design and illustration.
Admission is free and open to the public. Murray State continues to adhere to all state, federal and CDC (Centers for Disease Control) guidelines for the health and safety of the campus and broader community. These include following the Racer Safe and Healthy Guidelines, one of which is practicing social distancing. The Racer Safe and Healthy Guidelines, along with additional information, is available online at murraystate.edu/racerrestart.
All students, faculty, staff and campus visitors must also wear a face covering/mask, unless exempted with documentation by a medical professional.