Murray State University to host panel, 'Democracy and the Informed Citizen', on September 14
Sep 1, 2021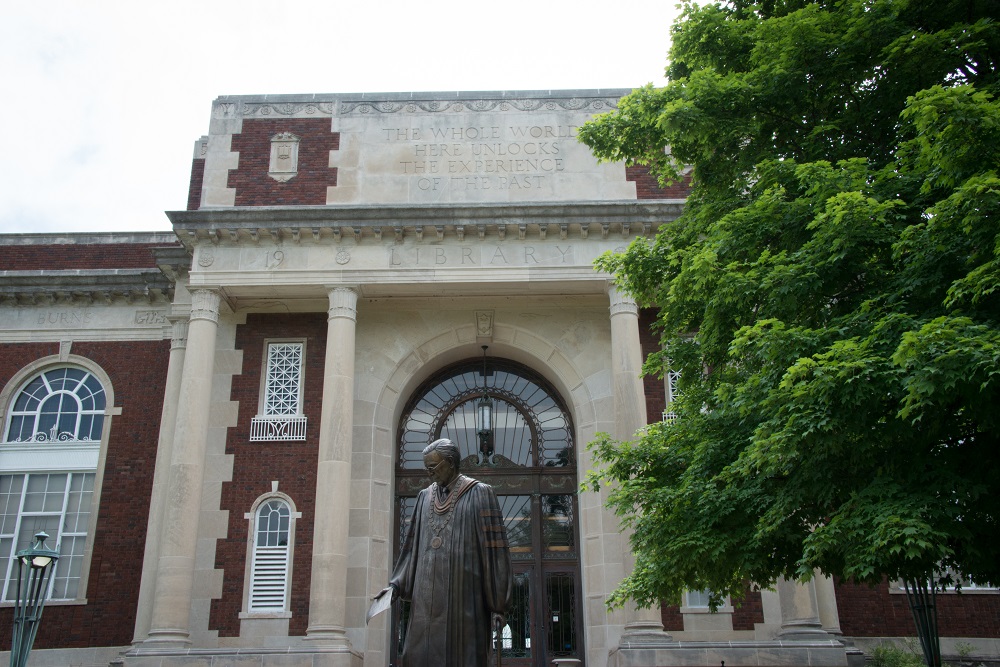 MURRAY, Ky. — Murray State University is among selected colleges and universities in Kentucky to host a regional panel discussion sponsored by the Kentucky Humanities Council.
The panel, titled "Democracy and the Informed Citizen", will be held as a webinar at 6 p.m. on Tuesday, September 14.
The public is invited to watch the webinar via Zoom. Registration is required at https://murraystate.zoom.us/webinar/register/WN_TBbd8oF1QVmeNb7DpD0j8Q.
A confirmation email will be sent to those who register.
The panel discussion will concentrate on the intersection of transparency and news literacy in voting and democratic processes. The panelists represent areas of open government, nonprofit media and political science. Constitution Day will be held Friday, September 17, making this panel timely.
The main panelist will be Tony Messenger, a Pulitzer Prize-winning columnist for the St. Louis Post-Dispatch. Other panelists include the following:
Jennifer P. Brown, founder of the nonprofit hyperlocal news site,

The Hoptown Chronicle

, Hopkinsville.

Dr. Drew Seib, associate professor and interim chair of the political science and sociology department at Murray State University.

Chad Lampe, station manager of WKMS and chair of the Kentucky Public Radio Stations.
The panel is organized by Dr. Melony Shemberger, associate professor of mass communication in the Arthur J. Bauernfeind College of Business. The moderator will be Dana Thompson, associate professor and research and instructional librarian in the Bauernfeind College of Business.
The panel is being supported financially by the Kentucky Humanities Council, with a grant from the Mellon Foundation, as part of a statewide project examining the essential role that journalism and humanities play in creating an informed citizenry.
For more information, contact Shemberger via email at mshemberger@murraystate.edu.