Murray State Department of Art and Design to host The Magic Silver Show: The Elena Diane Curris Juried Photography Exhibition
Murray State Department of Art and Design to host The Magic Silver Show: The Elena Diane Curris Juried Photography Exhibition
Aug 26, 2021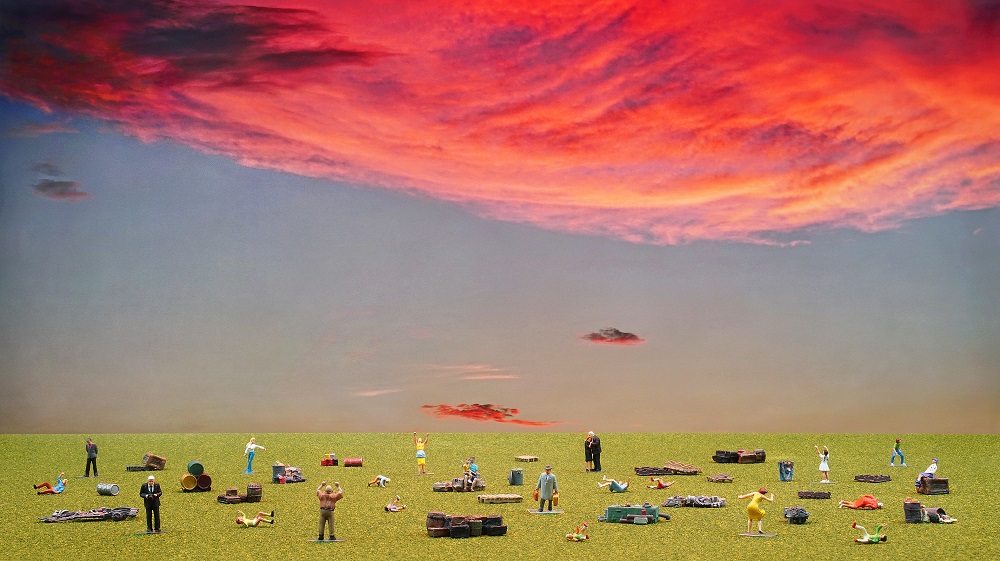 MURRAY, Ky. — Murray State University's Department of Art & Design and Murray State University Galleries will be presenting The Magic Silver Show: The Elena Diane Curris Juried Photography Exhibition, on view in the Clara M. Eagle Main Gallery from September 8 through October 18. The exhibition, which features 83 works by 45 national and international artists, is an open-theme exhibition that showcases the work of regional, national and international artists working in all photo media, including but not limited to traditional black and white or color photography, experimental or nontraditional light sensitive processes, digital media, film, and video.
The Magic Silver Show events will include a juror talk by artist Sherri Nienass Littlefield, taking place on September 8 at 5 p.m. in room 623 of the Clara M. Eagle Gallery. This will be followed by an opening reception.
Admission to this juried event is free and open to the public.
The Magic Silver Show began in the mid-1970s as a juried exhibition designed to encourage, foster understanding, and reward those involved in photographic media. The exhibition returns to Murray State under the sponsorship of Dr. Constantine and Jo Curris, and is in memory of their daughter, Elena. Dr. Curris was the sixth president of Murray State. The exhibit is funded by an endowment to the visual arts by family and friends of Elena Diane Curris to memorialize her generous and adventurous spirit and to support the strength and reputation of the visual arts at Murray State. Elena earned an associate degree in communications from the Fashion Institute of Technology in New York and a bachelor's degree in marketing, communications and photography from the University of Alabama at Tuscaloosa. Over the course of her career, Curris worked with the Mirabella magazine, the Ralph Lauren Corporation and California State University at Long Beach. She also maintained a lifelong passion for photography and the arts.
Magic Silver Show juror Sherri Nienass Littlefield is a New York City based curator and photographer interested in data, collaborative projects, and the use of contemporary art toward social good. Littlefield was the director of Foley Gallery from 2016-2019, and was the Interim Director of ClampArt in 2020. Projects curated by Littlefield have been featured at PULSE Art Fair, AIPAD, the Huffington Post, Artnet, DNAinfo New York, and Whitewall magazine. She has served as a juror and reviewer for many competitions, including Photo Lucida Critical Mass (2020), PDN's The Curator (2019), Photoville and PDN's Photo Plus. She was a reviewer during the prestigious Palm Springs Photo Festival in September 2020.
As a photographer, Littlefield has exhibited her art internationally, including the Brighton Photo Biennial, the Orlando Museum of Art, the Aperture Foundation and the Museum of Contemporary Art — Georgia. Since 2018, she has served on the advisory board of the New York Chapter of the American Society of Media Photographers.
Littlefield has previously been on faculty at the Savannah College of Art and Design (2012-2015) and Parsons School of Design. (2015-2018). For additional curatorial projects, please follow treatgallery.org.