New "Show Us How You Lovett" fundraising campaign to benefit Murray State University's historic Lovett Auditorium
New "Show Us How You Lovett" fundraising campaign to benefit Murray State University's historic Lovett Auditorium
By Shawn Touney | Aug 26, 2021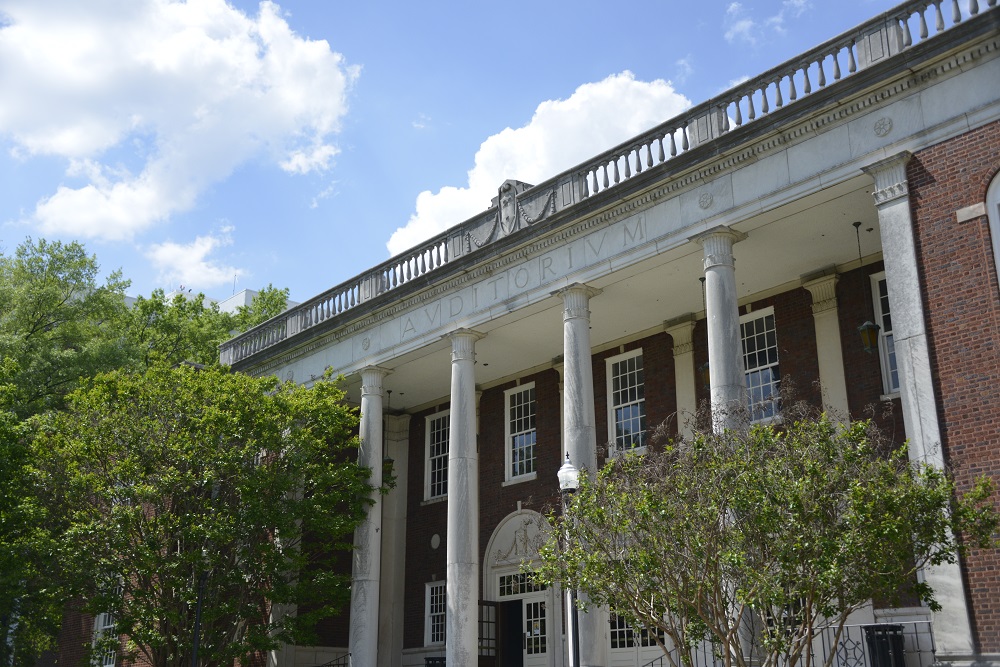 MURRAY, Ky. — Murray State University, in collaboration with the College of Humanities and Fine Arts, has launched the new "Show Us How You Lovett" fundraising campaign to benefit historic Lovett Auditorium.
The campaign is the culmination of over a decade of private support from donors and friends of the University, as well as investments Murray State has made toward Lovett Auditorium.
As part of the campaign, donors have a distinctive, once-in-a-lifetime opportunity to have their name placed on one of the new seats. A gift to the newly-established fund for Lovett Auditorium includes a commemorative nameplate to be installed on the new seats, whose location can be chosen by the donor in one of five available sections located on the main floor of the auditorium. Seats will be named on a first-come, first-served basis through an online campaign platform and seating map available at murraystate.edu/lovett.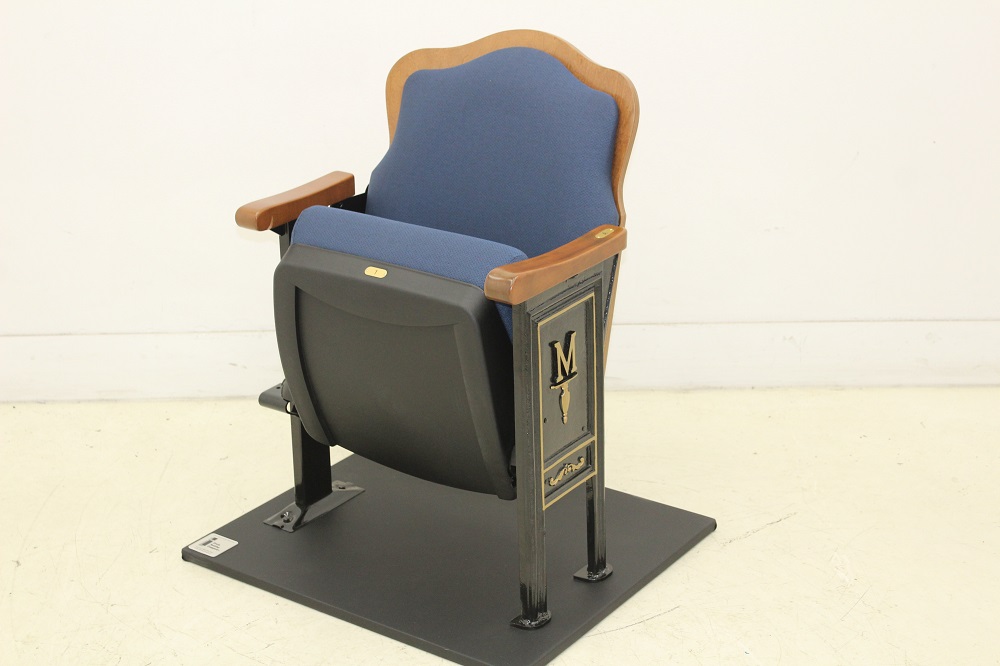 The new seats as part of the renovation project will be larger and configured differently, with three fewer rows in each section. Many of the cast-iron "M" emblems mounted on the original seats have been salvaged, refurbished and mounted onto the new seats.
"Lovett Auditorium is vitally important to Murray State University and has been since our beginning," Murray State President Dr. Bob Jackson said. "Mrs. Laurine Wells Lovett, a member of Murray State University's first Board of Regents and daughter of Murray State Founder, Rainey T. Wells, helped plan and envision a state-of-the-art performing arts and multi-purpose auditorium."
One of the most iconic buildings on campus, Lovett Auditorium's legacy began in 1926 after the University's Board of Regents approved the contract for the auditorium. The total cost of the building was $145,462 and it was completed in 1928. At the time of construction, Lovett Auditorium was the largest college auditorium in Kentucky, with a stage large enough to host Murray State basketball games.
The auditorium is well known as a renowned performing arts center for the campus, community and region, with many Murray State students utilizing Lovett Auditorium as part of their college experience.
Capital improvements, dating back to last fall, have been some of the most significant renovations to the auditorium since its initial construction and completion. The original seating has been removed to refinish the hardwood floors and new carpet is being installed. Additional improvements include a new, elaborate HVAC system, painting and drapery.
On June 4, upon the recommendation of Murray State President Dr. Bob Jackson, the University's Board of Regents approved a $12.3 million bond project to help fund several asset preservation projects on campus, including Lovett Auditorium. The Board also voted to accept a gift of $500,000 from the Murray State University Foundation, Inc. for the funding of the new seating; thus naming the main hall, Trustees Hall, in honor of the current Murray State Foundation Board of Trustees.
"A great deal of history has passed through its doors in the past 100 years including basketball games, dinners, dances, lectures, plays, Campus Lights and being home of the social studies department, to just name a few. Since I was a social studies major, it was my home away from home. We recognize Lovett for having stood the test of time with honor, dignity, and grace and we look forward to the next 100 years," said Dr. and Mrs. Charles and Marlene Johnson, generous donors to Lovett Auditorium.
A special, commemorative item featuring original pieces of Lovett Auditorium will be announced and launched later this year to help support the campaign.
It is anticipated that an enhanced Lovett Auditorium will open as early as later this fall for the campus and broader community to enjoy.
"These critical updates will return Lovett Auditorium to its original beauty and lay the foundation for generations of Racers to make lasting memories on Murray State University's historic stage," said JP Paul, director of development for the College of Humanities and Fine Arts. "We are excited to offer a legacy of this building with all generations of our Racer family — students, faculty, and community members alike — and hope you will join us as we celebrate its reopening. Your support of this project also ensures that we can provide a critical performance space for students in the College of Humanities and Fine Arts for decades to come!"
For more information and to participate in the "Show Us How You Lovett" campaign, visit murraystate.edu/lovett.