Murray State University chemistry professor named as Fulbright Specialist
Murray State University chemistry professor named as Fulbright Specialist
By Shawn Touney | Aug 12, 2021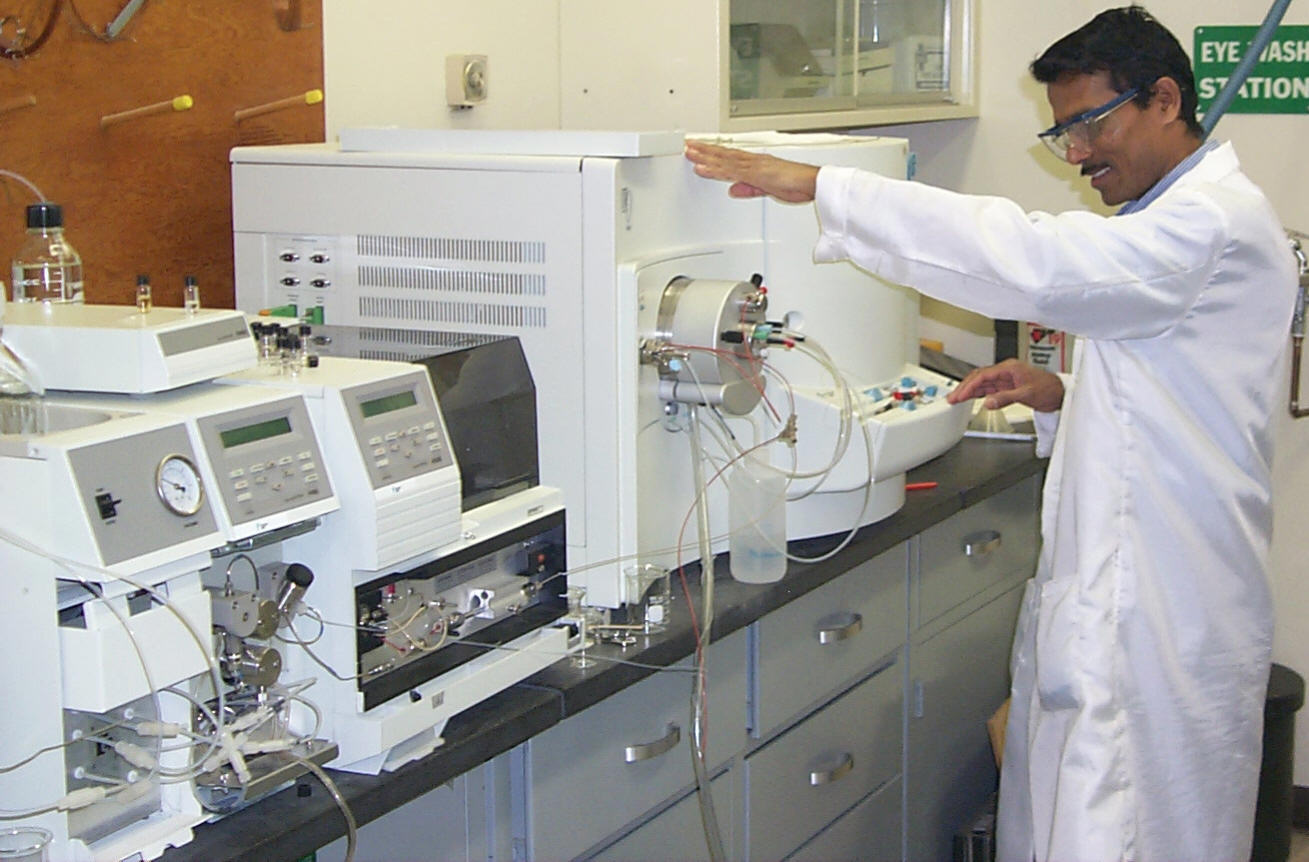 MURRAY, Ky. — Dr. Bommanna Loganathan, professor of chemistry at Murray State University, has been accepted to the Fulbright Specialist program and will be on the Fulbright Specialist roster for a tenure of four years. The highly selective Fulbright Specialist program is an initiative of the U.S. Department of State, Bureau of Educational and Cultural Affairs that sends U.S. faculty and professionals to serve as researchers and expert consultants on curriculum, faculty development, institutional planning and related subjects at overseas academic institutions.
Acceptance to the program places Loganathan among a competitive pool of candidates who are eligible to be matched with projects designed by host institutions in more than 160 countries around the world, at any time during their four-year tenure on the roster.
The U.S. Department of State and the Fulbright Foreign Scholarship Board announced the Fulbright Specialist Program award to Loganathan in May 2021.
Within four months on the Fulbright Specialist roster, Loganathan's expertise was matched with a research project proposed by the Universidad Ean, Bogota, Colombia. The Universidad Ean has selected Loganathan as their top choice for its project dealing with persistent organic pollutants in the environment and compound specific radionuclide sediment finger-printing.
"The U.S. Fulbright Specialist designation is a tremendous honor for me, and I am looking forward to being able to share my teaching and research experiences internationally over the next few years through the program," said Loganathan.
Loganathan traveled to Bogota, Colombia this summer for two weeks (June 13- June 30), worked with faculty and staff at Universidad Ean, and successfully completed the project. During this period, Loganathan was engaged in a number of activities including delivering lectures on "Global Contamination Trends of Persistent Organic Pollutants" to undergraduate/graduate students and to professionals, conducting workshops in environmental analytical chemistry, and participating in panel discussions on sustainability. In addition, Loganathan has been engaged in dialogues with faculty and administrators in Universidad Ean and Murray State, leading to long-term teaching and research collaborations between the universities. Furthermore, while in Bogota, Loganathan attended Colombian cultural programs, visited the Botero museum and Monserrate Mountain.
"It was a great honor for me to visit such a beautiful city, interact and work with Universidad Ean students, faculty, professionals, and administrators including elected officials from Colombia," said Loganathan. "It was a rewarding, wonderful, and learning experience for me. I am thankful to the Fulbright Specialist program, Fulbright World Learning, Fulbright Commission Colombia, The Colombian Institute for Education Credit and Technical Studies Abroad (ICETEX), Universidad Ean and my home institution, Murray State University for all the support and encouragement."
"Dr. Loganathan and his students have conducted ground-breaking research over many years. Through the Fulbright Scholar program, Dr. Loganathan is now able to travel directly to Colombia to share his expertise and help them deal with difficult and dangerous environmental pollutants. Congratulations to Dr. Loganathan and his students for making this possible," said Dr. Claire Fuller, dean of the Jesse D. Jones College of Science, Engineering and Technology.
Added Dr. Tim Todd, provost and vice president for academic affairs, "Dr. Loganathan epitomizes the wonderful faculty of Murray State University, conducting tremendous research, when coupled with his teaching, changes lives of his students."
The Fulbright Program is the flagship international educational exchange program sponsored by the U.S. government. Recipients of Fulbright Specialist awards are selected on the basis of academic and professional achievement, demonstrated leadership in their field, and their potential to foster long-term cooperation between institutions in the U.S. and abroad. The Fulbright Program is funded through an annual appropriation made by the U.S. Congress to the U.S. Department of State. Participating governments and host institutions, corporations, and foundations around the world also provide direct and indirect support to the program, which operates in over 160 countries worldwide.
Fulbright Specialists address critical global issues in all disciplines, while building relationships, knowledge, and leadership in support of the long-term interests of the United States. Fulbright alumni have achieved distinction in many fields, including 60 who have been awarded the Nobel Prize, 88 who have received Pulitzer Prizes, and 39 who have served as a head of state or government.
"Dr. Loganathan continues to be a professor of exemplary talent who greatly cares for his students. Murray State University is very proud of his acceptance to the Fulbright Specialist Program," said Murray State President Dr. Bob Jackson.