Murray State University graduate selected for the Japan Exchange and Teaching program
By Kaitlyn Black | Jun 11, 2021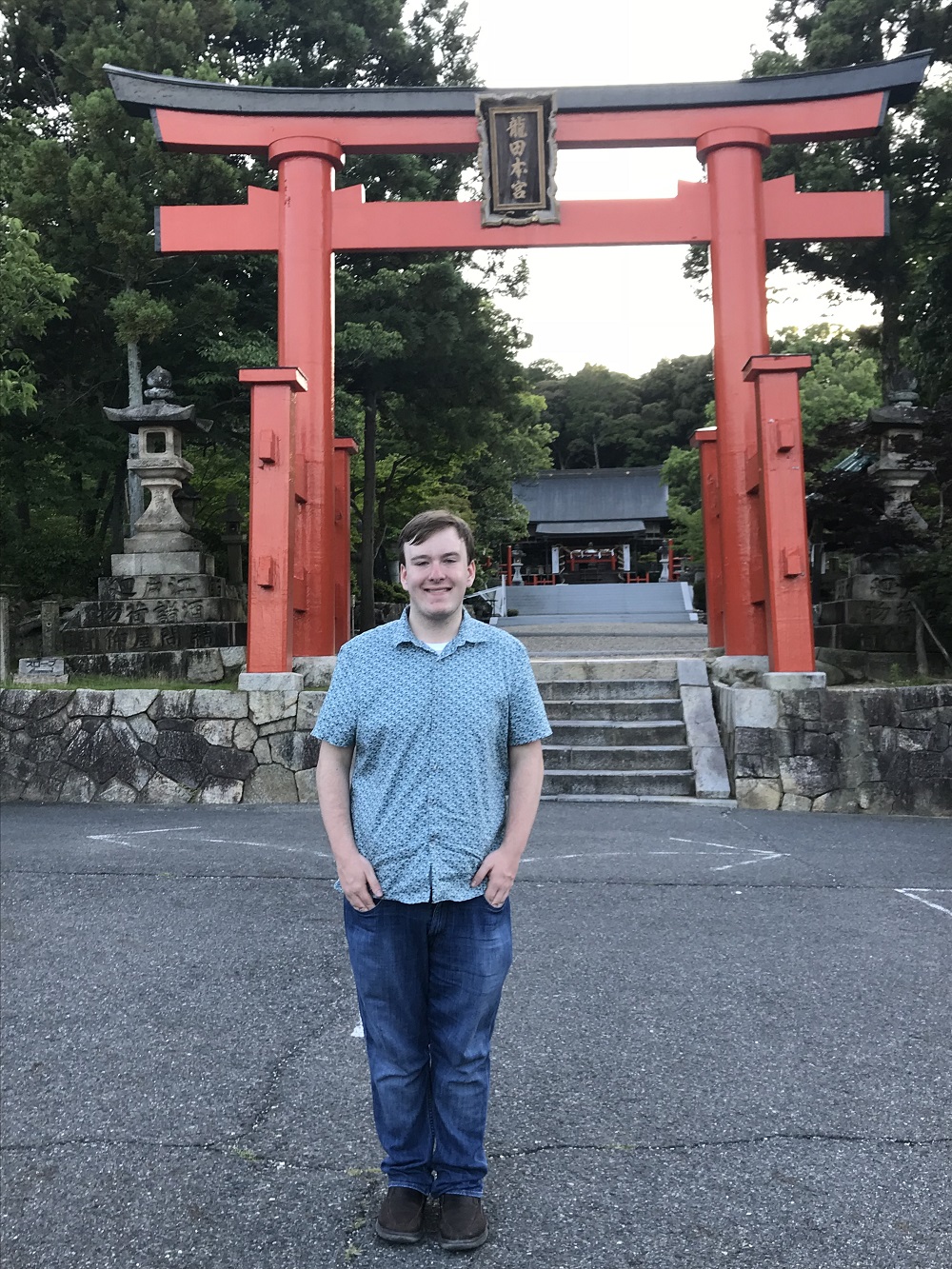 David Wallace selected to represent United States in the JET program
MURRAY, Ky. — Recent Murray State University Honors College graduate David Wallace has been selected to represent the United States in this year's Japan Exchange and Teaching (JET) program.
The JET program is a competitive job opportunity that allows young professionals to live and work in Japan's cities, towns and villages. Since its inception in 1987, JET has placed over 70,000 people from all over the world (including over 35,800 Americans) in schools, boards of education, and government offices around Japan. Participating in the JET program is an opportunity to work and to represent one of 55 participating countries as cultural ambassadors to Japan. Notable among the participating countries of the JET program are the United States, UK, Canada, Australia, and other English-speaking countries.
Participants in the JET program must be versatile, outgoing and have a strong interest in Japan. To represent the United States, only the best candidates are picked. Each year, the JET program receives 4,000-5,000 applications from U.S. candidates. A total of 1,000-1,100 people are chosen for the JET Program.
Originally from Hanson, Kentucky, Wallace graduated from Murray State in May 2021 summa cum laude with a double major in History and Japanese.
"I tried to stay engaged in both departments as much as I could while I was on campus," said Wallace. "I have worked at Wrather West Kentucky Museum for the past three years doing exhibit design and research while actively being a part of Japanese clubs and participating in contests. Last spring I won first place in the highest level of the Bluegrass Area Japanese Speech Contest."
Each fall, applications for the JET program are reviewed to ensure that all required documents have been submitted. Applicants who pass the initial screening are invited to interview. Selected candidates will be offered a position with the JET program and then matched with a contracting organization.
"There are various positions that applicants can fill, but I've been selected to be an Assistant Language Teacher (ALT)," said Wallace. "This means I'll be assigned to a Board of Education or school in Japan to assist a Japanese teacher in their English classes. Plus, I'll hopefully coordinate some clubs/programs for the students to teach them about American culture. I could be assigned to an elementary, junior high, or high school; I'm not certain of my placement yet."
In discussing his expectations of the program and his plans after the program, Wallace expressed, "I don't know what part of Japan I'll be sent to, but I've requested a placement in a rural area. The program is a minimum of one year, and a maximum of five years of employment. I'm hoping to participate for two years before returning to the United States for grad school."
Wallace expressed how grateful he was to be selected to be a part of a program that provides a once-in-a-lifetime opportunity to meet people from all over the world who live and work in Japan. He also stated that, so long as COVID vaccinations proceed smoothly in Japan, he hopes to leave for Japan in early September to begin this chapter in his life.