Murray State University education abroad reinvents itself with intercultural experience courses
Murray State University education abroad reinvents itself with intercultural experience courses
By Kaitlyn Black | May 13, 2021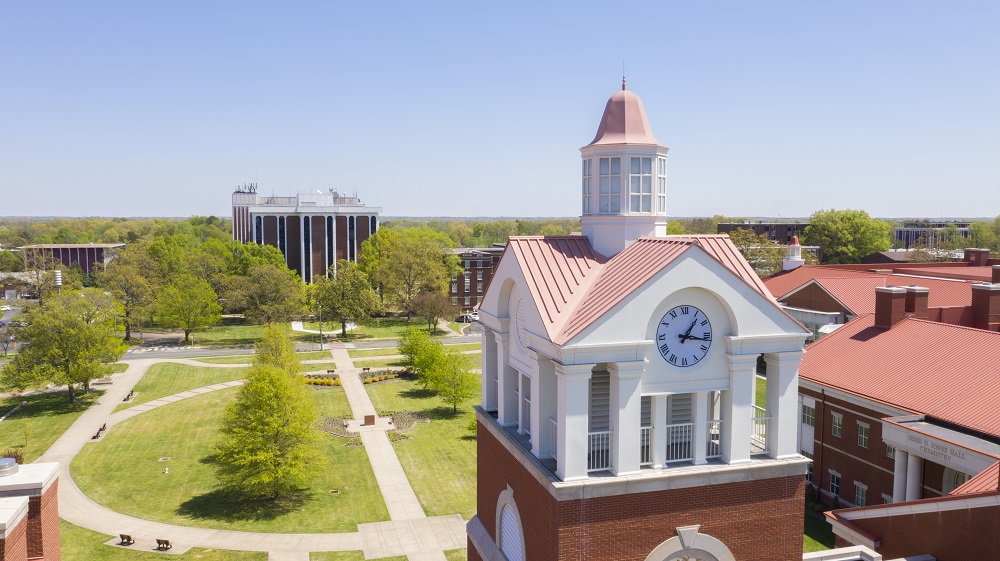 Courses offered to students will help them study abroad
MURRAY, Ky. — As it became clear to Melanie McCallon Seib, Murray State University Education Abroad Office Director, that the COVID-19 pandemic was going to have a long-term impact on Murray State students' ability to travel, she began immediately brainstorming how the education abroad office could continue providing students with opportunities to expand their intercultural competency. She also wanted to open the minds of students to the wonders of the shared human experience across the globe. Her answer to this question was the proposal of a series of intercultural experience courses. These courses would be able to offer students located on the Murray campus the chance to do a deep dive into another culture.
"The pandemic altered student experiences quickly. Our team rallied to provide experience-rich opportunities through technology," said McCallon Seib. "Intercultural competence starts right where you are. The ability to see outside yourself and understand how another system works can happen at home if we structure courses that push students just enough out of their cultural comfort zones."
The courses serve another more practical purpose as well. With many travel restrictions still in place due to the pandemic, students face a challenge to study abroad in order to fulfill their graduation requirements. These Intercultural Experience courses have been approved as a substitute for studying abroad by the University's Honors College, for example, because some students who are graduating now or very soon have been prevented by the pandemic from completing their study abroad requirement.
"I was scheduled to go on three study abroad programs, two of which were cancelled because of the coronavirus pandemic," said Emily Davis, a Murray State nursing student. "Since these programs were cancelled, as a nursing student, I do not have another opportune time to take a study abroad course. When the INT 203 class was offered, the class description seemed like the best way to explore another country without actually being able to visit."
Currently, as a second-half-spring semester course, INT 203 Appreciation of Intercultural Experiences: An Exploration of France, is underway. Education Abroad Advisor, Christy D'Ambrosio, is the instructor for the course. A lifelong Francophile, D'Ambrosio studied abroad in France and continues to practice speaking French whenever possible. Through readings, guest lectures, and virtual visits of cultural landmarks, students are learning much about France. A highlight of the course is what D'Ambrosio calls a modern-day version of a penpal. Murray State students in INT 203 are partnered with a student from l'Université de Bourgogne, a Murray State exchange partner in Dijon, France. The students meet up over Zoom, Skype or Whatsapp to have conversations (in English) about topics related to French or American culture. D'Ambrosio offers the students suggestions for conversation topics, but ultimately the students are self-guided in their interactions with their French virtual pals.
"This is by far the most exciting element of the course, both for me and the students," said D'Ambrosio. "My students have written in their journals about their positive reactions to the experience of conversing with this person. Of course, they were nervous about it at first, but I'm hopeful that they are embarking on the adventure of a new friendship."
Davis added, "I have loved being in INT 203 and being able to explore French culture and even speak with an individual from France; it's not quite the study abroad experience that I expected but it has been a rewarding experience!"
It's this type of experience, one that broadens a student's understanding of another culture and upon reflection brings more self-awareness, that the Education Abroad Office hopes to provide through the Intercultural Experience courses in the future as well. Steven Guns, Senior Education Abroad Advisor, is offering INT 204 Appreciation of Intercultural Experiences: An Exploration of Food online during the five-week summer session.
"The only thing better than talking about food is eating it," said Guns. "Students will be encouraged to prepare international and cultural dishes at home or order take-out to eat during class meetings. I'm looking forward to diving into discussion topics such as fusion foods and universal spices, and answering important questions like: why is Kikkoman soy sauce brewed in Wisconsin?"
Much like INT 203, this course will utilize readings, guest lectures and virtual visits to explore food culture, cuisines around the world, food access and ask students to dive into the history behind their treasured family recipes passed down through generations.
McCallon Seib will be offering INT 202 Appreciation of Intercultural Experiences: An Exploration of Britain during the second half of the fall 2021 semester. "We are a country obsessed with the British royals. Nothing showed us that more than the Meghan and Harry interview," said McCallon Seib.
Beyond the royals, students will study the Premier League, race and immigration in relation to Brexit, and of course food. "A misconception I'm looking forward to exploring with students is our cultural assumption that the English are just like us. I can't take students to Britain right now, but I can still open the doors to intercultural knowledge."
Students can sign up for the summer and fall INT classes through myGate.