Murray State University annual art auction to benefit student scholarships
Murray State University annual art auction to benefit student scholarships
By Shawn Touney | Oct 25, 2021
2021 annual art auction features student, faculty, and local artwork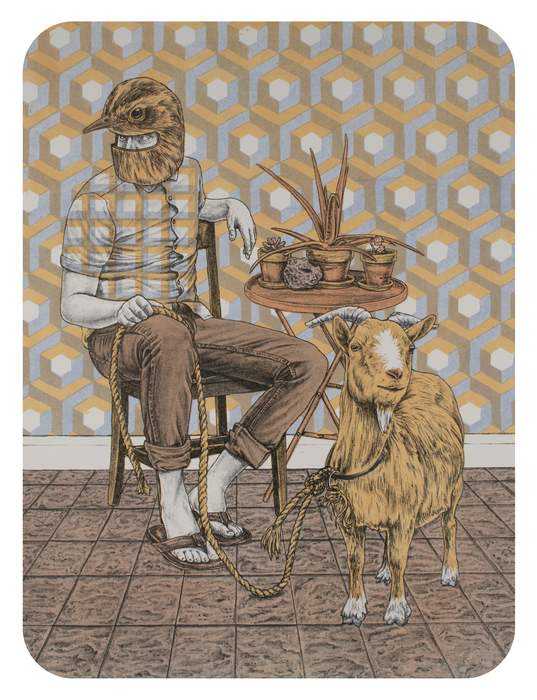 MURRAY, Ky. — The Murray State University Department of Art & Design and the University Galleries are pleased to present the 2021 Annual Art Auction. The art auction is a scholarship fundraiser that showcases talented faculty, students, alumni and local artists. Works from multiple artistic disciplines will be available to purchase. Proceeds from the auction go to support Murray State University's Department of Art & Design majors' scholarships.
This annual event will take place online for the first time this year, hosted by 32auctions, running from October 29 through November 15. Bidding is open to the public. Domestic shipping, local delivery, and in-person buyer pickup will be available for purchased works. The auction's online platform can be accessed at www.32auctions.com/MurrayStateArtAuction.
For the first time, the Department of Art & Design will have a designated featured faculty member, alumni and student. Featured artists are Assistant Professor Todd Herzberg, alumna Bailey Roman, and current student Kerrie Pullen.
Featured faculty Todd Herzberg is the head of the Department of Art & Design's drawing area and serves as foundations coordinator. His work has been displayed in multiple exhibitions in the United States and abroad, including Hatch Show Prints in Nashville, Tennessee; Münchner Künstlerhaus in Munich, Germany; Site: Brooklyn in Brooklyn, New York; and Levee Contemporary in Princeton, Wisconsin, where he was recently awarded a solo exhibition.
Featured alumna Bailey Roman graduated from Murray State in 2020 with a Bachelor of Fine Arts (BFA) in studio art with an emphasis in painting and a minor in legal studies. Roman is currently a graduate student at Northern Kentucky University, where she is completing an advanced degree in nonprofit management with additional accreditation in arts administration.
Featured student Kerrie Pullen is pursuing a BFA in Art Education with a studio emphasis in drawing. Pullen works in mixed media, making pieces that are combinations of drawing, collage, installation and assemblage. Her work centers on the discovery of her Filipina bicultural identity, while seeking to understand ways of defining and relating to the Filipino-American community.
Please join Art & Design online at www.32auctions.com/MurrayStateArtAuction, and help support students through this important scholarship fundraiser.
For more information about this or other upcoming events, please contact the Department of Art & Design at 270-809-3784 or msu.art@murraystate.edu.